Connect your finances with one of the nation's largest banks! By bringing off all your banking requirements, KeyBank boosts you up by giving you earning potential through its Refer-a-Friend program. Let's earn $100 with the KeyBank Referral Bonus Program.
KeyBank is a mobile banking platform that gives you an online banking experience by providing you with checking & savings accounts, insurance, credit cards, loans, and other services. 
With a complete list of your financial goals, it provides you with a Refer a Friend program that gives you a $100 referral bonus for spreading the word about KeyBank. After each qualified referral, you will earn a referral reward.
This article provides a full guide to earning a $100 KeyBank referral bonus, its terms & conditions, and all the other KeyBank promotions that reward you.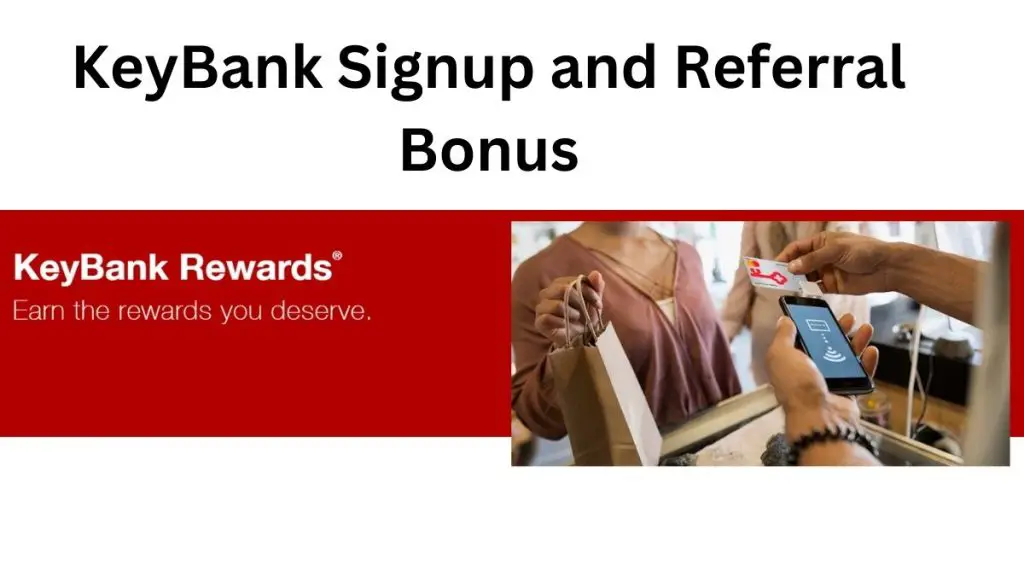 What is KeyBank?
KeyBank is an American national regional financial service company, a subsidiary of KeyCrop, in Cleveland, Ohio. It is one of the major banks in the United States, founded in 1825. 
KeyBank acquired $184.6 in assets as of June 2022, which makes it the 20th largest bank in the nation. As a KeyBank customer, you can access up to 40,000 AllPoint ATMs nationwide with a network of 1,000 branches. 
KeyBank provides you with various products and services, which makes it the right choice for customers' every financial need. It includes checking, savings & CDs, loans & lines of credit; home loans & mortgages; investing & insurance; credit cards; debit consolidation; relationship banking; and more. 
To put it another way, "it gives you full financial wellness to accomplish your financial goals while providing the best online banking experience."
KeyBank Sign Up Promotion— Get $200 Sign Up Bonus
KeyBank offers you a $200 sign-up bonus for opening a Key Smart Checking or Key Select Checking account by using a referral code. 
Here are the details:
Bonus Reward: $200 KeyBank Sign-Up Bonus
Account Type: Key Smart Checking Account or Key Select Checking Account
Referral Code: ONAF0923.
Direct Deposit: $500 within 60 days. 
Credit score: soft pull.
Monthly fee: no fees or waivers.
Bonus expiry: December 8, 2023.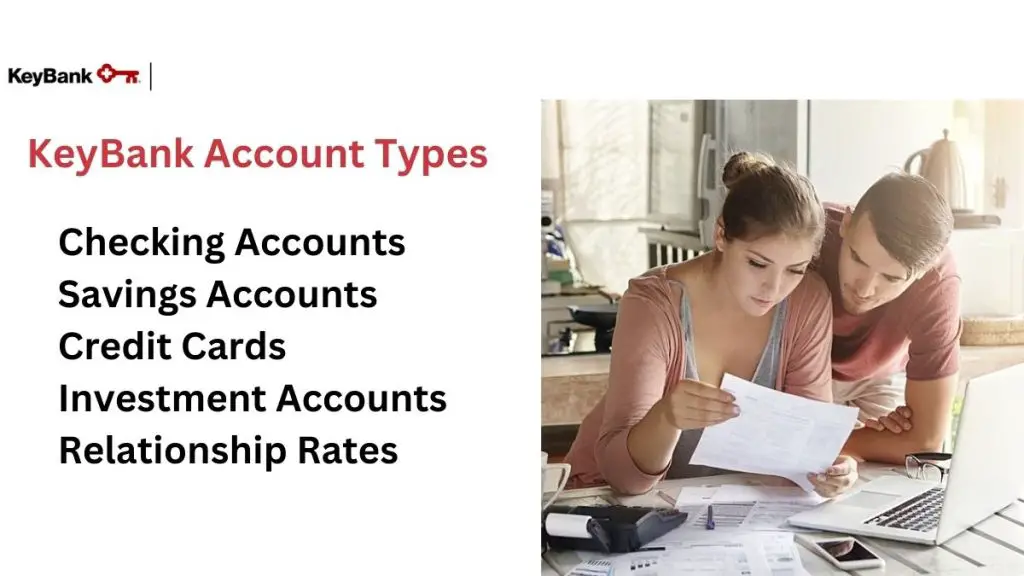 How to earn a $200 KeyBank Cash Bonus?
Visit the KeyBank website and open a Key Smart Checking Account or Key Select Checking Account.
Fill out the formcorrectly to qualify for the account. 
Apply the KeyBank referral code or promotional code while signing up.
After registration, fund your account with $500 within 60 days of opening. 
After completing all the requirements, your bonus will be deposited within 90 days into your checking account. 
KeyBank Referral Promotions— Earn a $100 Referral Bonus
Invite & Earn! The KeyBank Referral Program offers you the opportunity to earn a $100 referral bonus by inviting others to the KeyBank online banking service. You can qualify for the bonus when you open an account with KeyBank.
Here are the details:
Referral Reward: $100 KeyBank Referral Bonus
Account Type: Key Smart Checking Account or Key Select Checking Account
Requirements: The referee has to open an account and deposit $500. 
Referral Limit: Earn up to $500 annually.
Bonus Expiry: December 31, 2023.
You can also check out other high-paid Banking Referral Bonuses here! Chase Bank (earn $2000 annually), Albert Bank(earn $150 per referral), Ally Bank(earn $100 per referral), Juno Bank (earn $100 per referral).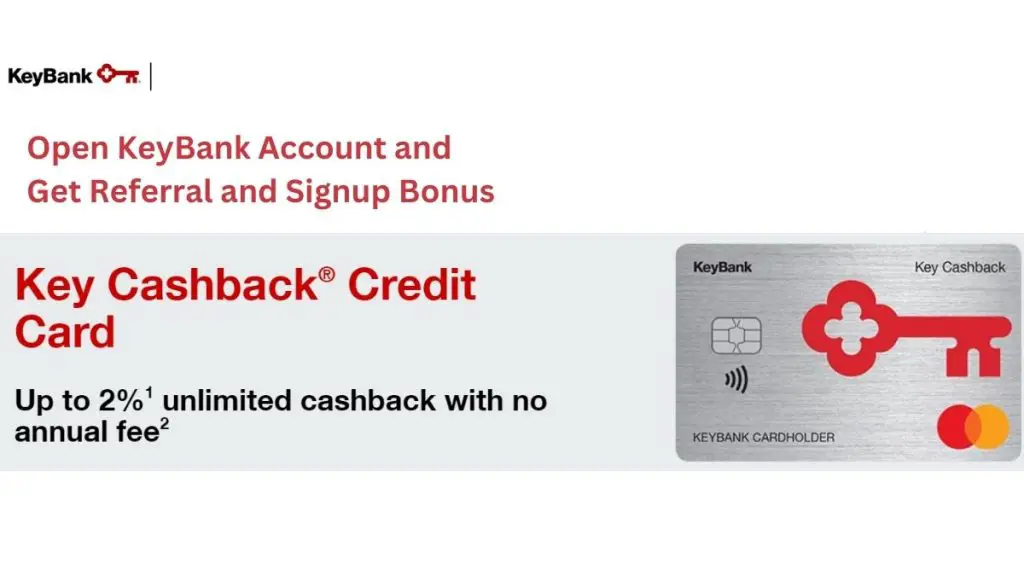 How to earn a $100 KeyBank referral bonus?
Fill out the formto sign up for the KeyBank Referral Bonus. Check the form here. 
If you are approved for Key Merchant Services, you will get your special URL. 
Now share the URL with your family and friends. 
When your referral link is used to open a qualified account, you will receive your bonus. 
Your referral bonus will be deposited in your account within two statement cycles. 
Other KeyBank Promotions & Perks:
KeyBank Promotions offers many other exciting offers & perks for its customers to give them the best online banking app and let them connect strongly with KeyBank. 
Key Select Checking Bonus— Earn $100 annually
You can win $100 cash at the end of each year by opening a Key Select Checking account and making an eligible direct deposit.
Your account will be reviewed after the third statement period for the next 12 months. In this evaluation period, you must receive an eligible direct deposit of $60,000 to qualify for the $100 cash bonus. 
Your $100 Key Select Checking Bonus will be deposited in your account within 30 days after the evaluation period. 
Key Cashback Credit Card— Earn 2% Cashback
Key Cashback Credit offers you unlimited 2% cashback on 100% of your purchases. If you spend a total of $3,000 per month at 2% cashback, you are eligible to earn $60 cashback each month. 
But to qualify for 2% cashback, you must have a KeyBank checking account. Plus, you can earn at least 1% cashback if you don't have a checking account with KeyBank. 
You can redeem your cashback into your checking or savings accounts or as a statement credit.
KeyBank CD— Earn 5.00% APY
If you open a Tiered Long-Term CD with a yield of $10,000–$99,999.99 or a high-yield Jumbo CD with $100,000 to $499,999.99 you can earn a 5.00% annual percentage yield with Relationship Rewards. But you must have a qualifying checking account with KeyBank. Tap to learn more. 
 Also check Tellus app for high APY rates upto 5.90%.
KeyBank Pros & Cons:
Pros:
Free checking accounts or fees are waived.
Giving you a key wellness checking tool.
There is no overdraft protection transaction fee. 
KeyBank Referral Program & more promotions
24/7 customer support.
Cons:
There are fewer ATMs and branches.
Low savings rates. 
Monthly service fees. 
Conclusion:
To sum up, KeyBank is the largest national financial institute that provides financial wellness and other various banking products & services to customers.
Moreover, it provides the KeyBank Referral Bonus Program, a way to earn $100, a $200 cash account opening bonus, and many other attractive promotions & perks for its largest network of customers. Get your Financial Wellness & Earning Route Now!