Is Dave a legit bank? Yes, Dave is a legitimate banking platform that provides secure service to keep your $250,000 safe, as it is an FDIC-insured institution.
Dave is a mobile banking app well-known for its "Extra Advance" feature, which gives you access to up to $500 in cash without any interest rates. With the Dave account, you can manage your spending, budget, and deposit money correctly. It also provides you with a tool to build your credit score. 
In this article, we break down all the exclusive features of Dave Banking, its benefits and offers, and reveal whether Dave Bank is legit or a scam.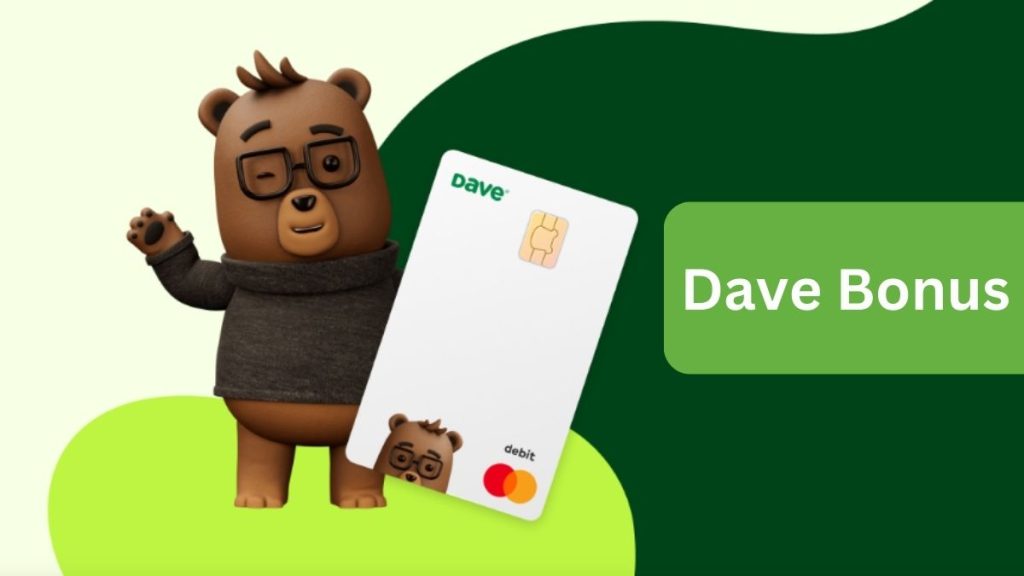 Dave Bank Overview:
Dave is a mobile banking platform that particularly features the ability to provide short-term loans up to $500 without any demand for interest. It gives you the option to pay less in comparison with other traditional payday lenders, although you are not required to pay. If you want, Dave Bank allows you to leave tipping, which is optional.
Besides it, you can open a spending account with Dave to relish its banking perks like credit score buildup, budgeting, receiving paychecks earlier, spending tools, minimum overdraft, and subscription fees. Further, by using Dave Debit MasterCard, you will get 15% cashback on your purchases. 
The Dave Digital Bank has served 10 million people across the nation since 2016, headquartered in California, United States. Dave Bank built its foundation on the principle of creating high-level financial tools that make digital banking easy for well-being.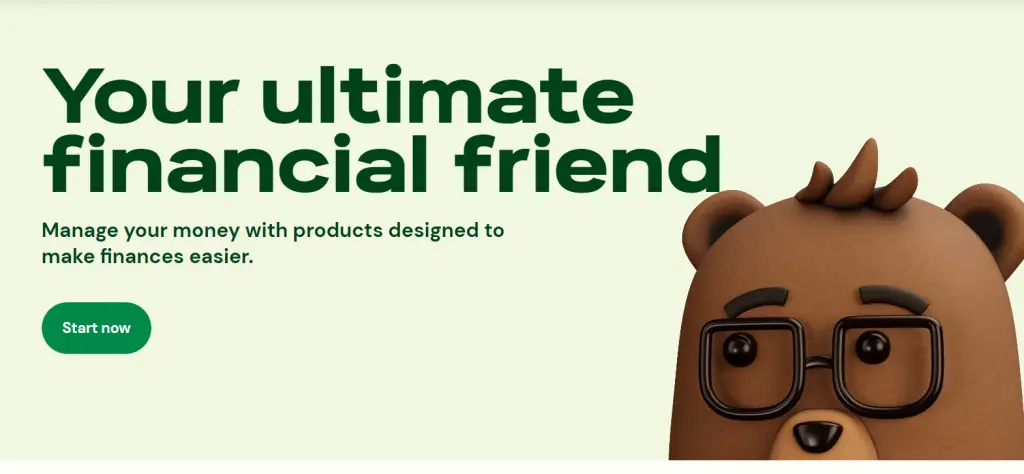 Is Dave's banking legit?
Is Dave Bank legit or a scam? Dave is a legitimate fintech company used by millions of customers. This well-established public company was worth about $1 billion when it was brought out on the NASDAQ Stock Exchange.
Dave is itself not a bank; its offering of services and financial products is backed by its partners, Evolve Bank & Trust, which is insured by FDIC. You can keep your $250,000 secure in your Dave checking account. 
Are you cricket aficionado watch Cricket World Cup 2023 with 50% discount.
Dave does not include any hidden fees; he only asks for a $1 subscription fee. It also provides zero liability protection with Dave Debit MasterCard, so you're not responsible for any unauthorized transactions registered.
On Google Play, Dave is rated 4.2 out of 5 stars, and on the Apple Store, it is rated 4.8 out of 5 stars. 
According to the Better Business Bureau review, the company is B-credited due to receiving tons of complaints. But BBB does not guarantee the company's performance. You can reach out to other users, so you know all well whether Dave Bank works best for you or not.
If you are not sure about the Dave app, you can explore more options, like Klover, Albert, and Big Think Capital.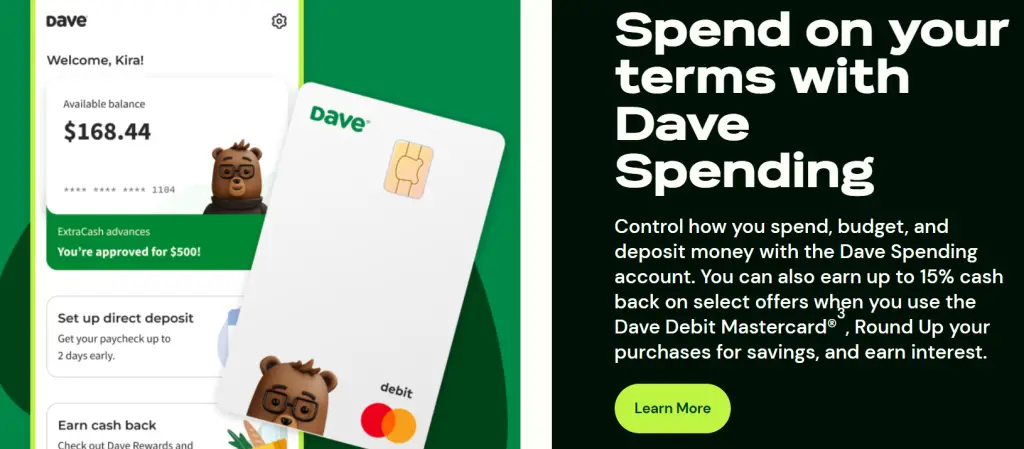 How does it work?
Dave Banking gets noticed due to its ExtraCash option; customers can take up to a $500 loan without any interest. 
You have to submit some information to qualify for a small cash amount, which will be deducted from your bank account on your next payday. Unfortunately, if your account doesn't contain the total advance amount, it will take the amount you have, and the rest will go to debt afterwards.
Like the other banks, Dave Bank provides you with similar financial services, such as helping you build your credit score, managing your finances, and, uniquely, getting you rid of overdraft fees by suggesting you borrow ExtraCash. 
You can withdraw your borrowed amount through ExtraCash, which can transact money into your Dave checking account or an external account. 
Dave Banking Promotional Offers:
With many banking facilities and the cash advance option, you will also have some Dave promotions. 
Dave Sign Up Promotion:
Dave Promotions welcomes its new customers with a sign-up bonus. The upcoming users can relish the $15 Sign Up Bonus. You have to sign up by giving some basic information and using our "Helpingdesi" special promo code to get an instant $15 Dave Sign Up bonus. Click here to learn the complete procedure.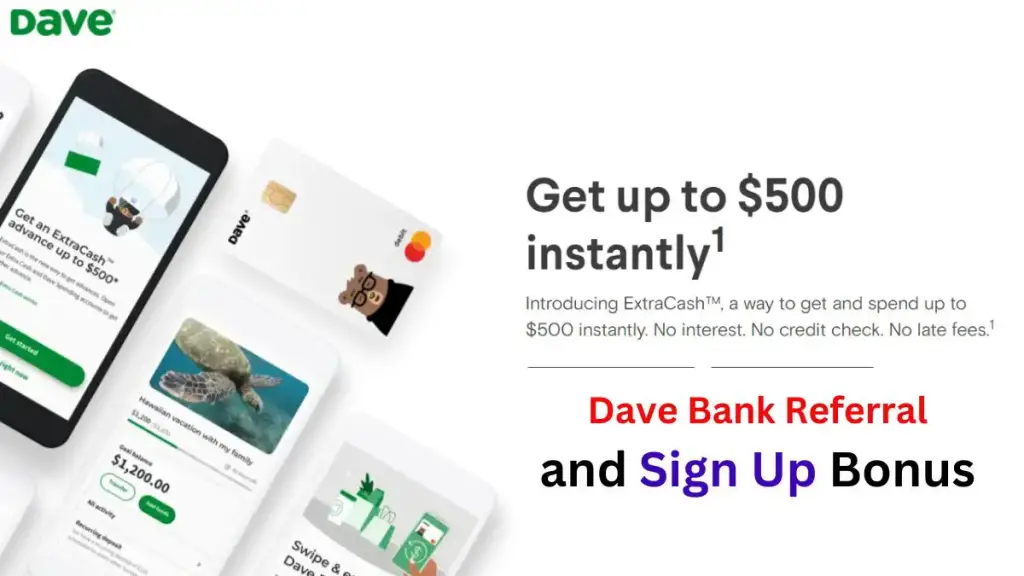 Dave Referral Promotion:
After signing up, you will have the option to sign up for the referral program and earn an unlimited $15 Dave referral bonus by sending a referral code to your family and friends.
When a person uses your referral code to sign up with Dave and open a qualified account, you will receive a $15 referral bonus.
Dave's 15% Cashback Offer:
When you get your Dave Debit MasterCard in your hands, you will have full freedom to enjoy 15% cashback on your purchases (selected items offer). 
Benefits of Dave Banking:
By signing up with Dave, you will relish a lot of banking perks, which we urge you to try out today. Dave's beneficial banking features include:
ExtraCash: Dave Banking piles up the attention of the audience due to its ExtraCash service. You can take up to a $500 instant small-term loan to use in emergency situations or fulfill your small desires. 
No Overdraft Fees: Dave Bank saves you from paying overdraft fees by suggesting you get ExtraCash. It only demands a $1 subscription fee. 
No Interest Loan: Dave Bank provides you with a short-term loan without any interest rates, and this cash amount will be owed by Dave on your next payday. 
Credit Checking: Dave Banking does not require credit checking to be eligible for cash advances, but if you want to get some personal loans, it may ask you for them.
Budgeting tools: Dave Banking features finance management tools to help you budget your money. With it, you also get a service that provides you with side jobs to earn cash and save more money.
Get Early Deposit: Dave gives you the option to get your paychecks earlier before the date. 
Is Dave banking safe for you?
Dave is the best banking platform for those who want to access instant short-term cash advances without paying any charges. Plus, you will get basic financial products for banking and various promotional offers to relish. 
It Is a real fintech company that gives almost 71 million cash advances to its 5 million users with its FDIC-insured partners, which keeps your money safe and secure. 
Conclusion:
Dave Banking is a trustworthy app that gives you safe and secure banking with various worthy features. 
It is the best alternative if you want to get rid of high interest fees, get a cash advance in just 5 minutes, earn offers, and finance products.
For more satisfaction, you can read the customer reviews on the Google Play Store, Apple Store, or connect with the users who have already experienced the service.