Are you also confused about locating the best cashback app? Here in this article compare the two top cashback apps which help you to select the one which gives you more discounts or to earn rewards.
RebatesMe Vs Rakuten are both a cashback earning platform that allows you to get bigger rewards by shopping online at your fave stores. You can save money while purchasing your fave item or also get discounted offers on it.
This article informs you all about RebatesMe and Rakuten, its ups and downsides so that you can go for the right one to enjoy the best deals and cashback offers.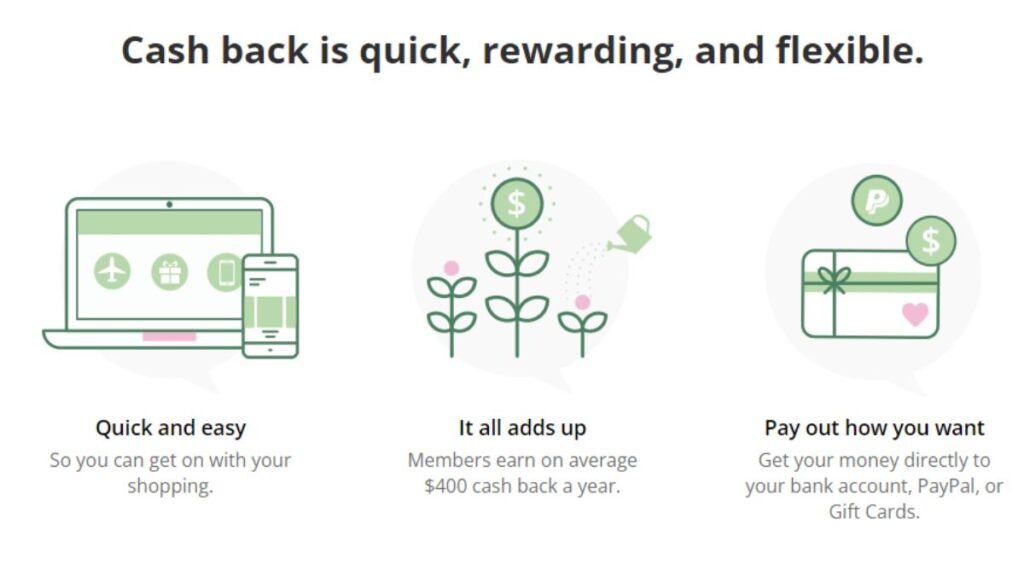 RebatesMe App
RebatesMe is one of the cashback earning platforms that allows you to get extra cash in your pockets. You can earn RebatesMe by shopping online with your fave retailer and get a cashback on each purchase.
You just have to make an account and sign up for it. After that, you can shop with RebatesMe providing links to your fave retailers. It gives you access to almost 4000 online stores. In this huge list your desirable store must be on it.
RebatesMe is the best option to create an extra balance by earning approx 15% cashback to your accounts. The amount you will get back by using RebatesMe depends upon the store you shop at. You can secure your maximum money by taking the benefits of these exclusive offers.
RebatesMe Features
RebatesMe is featured by providing free cashback to the users in partnership with 4000 well-known brands. You can save money on this wide collection of brands by using RebatesMe, which actually does not offer discounts. RebatesMe also provides daily offers for their users to earn more and more cashback, gives double cashback promotions from brands such as Nike, FarFetch, MyProtein and many more.
Now, it efforts to make it a stronger and more competitive app than the other online cashback platforms by adding more new brands, providing exclusive offers daily to their users.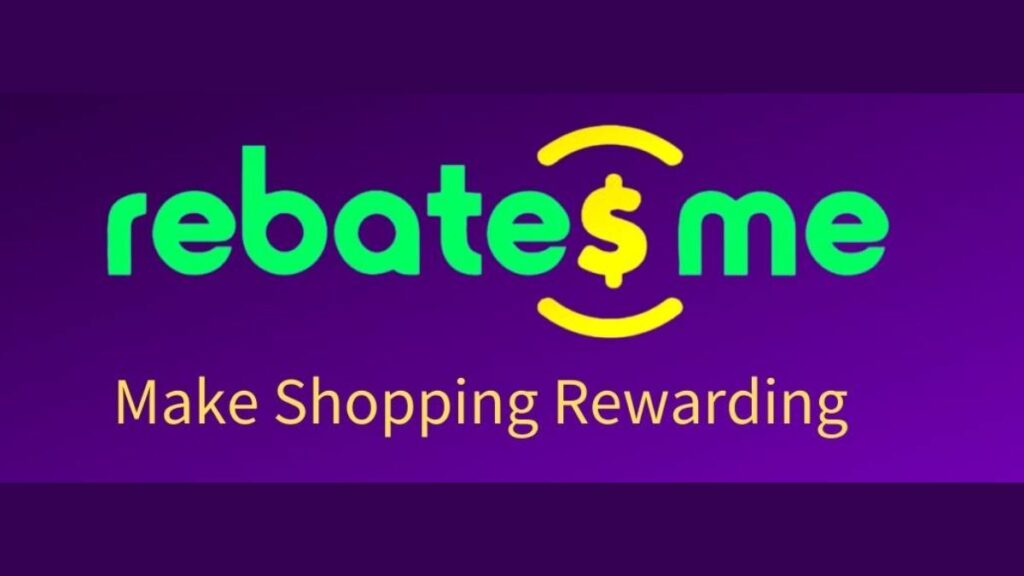 How RebatesMe Helps You To Earn Cashback?
To earn cashback with RebatesMe, first join it by signing with a Google or Facebook account or by using your email address. Then you have two options to get cashback through online shopping by Google chrome extension or member dashboard.
For the Google chrome extension you have to download it first then complete the required procedure to ready it for use. Now, go to the online shops. This extension will tell you if any cashback offer is available for RebatesMe, you can purchase your required item, and you are rewarded with the cashback offer by the help of Google Chrome Extension. After buying the product, you receive a confirmation message of your reward.
For member dashboard, you have you log in for it first, you will get all the cashback offers, select the one in which you are interested, then go to its details after analyzing the details press on shop now to purchase, after purchasing you will receive an email for your cashback reward.
You have at least $10 to withdraw your amount or use it for online shopping or get an Amazon gift card.
How To Earn By Referral Program?
RebatesMe also gives you an offer to earn money by inviting people to this app. It is a good option that helps you to earn more extra cash. You will receive $10 of your balance by your unique referral code. When an invited person signs up with your code, you will receive $10 and the invited person also gets a cash of $10 as a sign up bonus.
Rakuten App
Rakuten is also one of the well-known affiliate marketing businesses which works with various retailers to provide people with their desirable stores to shop online. When you make a purchase, Rakuten gives you a cashback as a reward.
Rakuten provides users with discounts, coupons and cashback offers which attract people to it. The one who wants to get it has to go through a sign up procedure. After that, by just a click, you can earn a cashback on each purchase you made.
In short, it is the center which provides you with saving your money by giving you a cashback offer. It contracts with more than 2500 retailers, including most of them, namely brands like Nike, Walmart, Kohl's, Macy's, Lowe's and more like that. If you are in love with these brands, Rakuten is the best option to get amazing deals and a cashback reward on your favourite products.
Rakuten Features
Rakuten is featured in giving the best cashback deals to their users, allowing you to get approx 30% cashback on your purchase. You can receive your cashback in 48 hours but some stores give it to you in under 30 days. You have to concentrate while accepting the offers, as Rakuten offers a percentage of cashback on different purchases, like you get 20% cashback on home appliances or get 3% cashback on entire purchase. But it also provides some simple cashback offers on any type of purchase.
How Rakuten Helps You To Earn Cashback?
To earn with Rakuten, you have to first sign with it by your Facebook or Google account or simply by providing your email address. Now you are ready to shop with Rakuten. When you make a purchase with it, you can get cashback. Then you have three options to earn a cashback for it.
By Browser extension, you can get amazing deals by getting a notification. It works as a deal finder for you, you can receive a message when any exclusive deal is on Rakuten. By clicking on this deal you will purchase it and get cashback on your Rakuten account.
By member dashboard, you have to log in through an app, where you get offers on the dashboard, or you can search for the store you want to shop for and receive a reward after buying the item.
In a store, if you enjoy shopping by going to the stores, you can get the benefit of the offers by connecting your credit card to your Rakuten account. Before using the card, activate the offer, then you will receive a cashback on your purchase.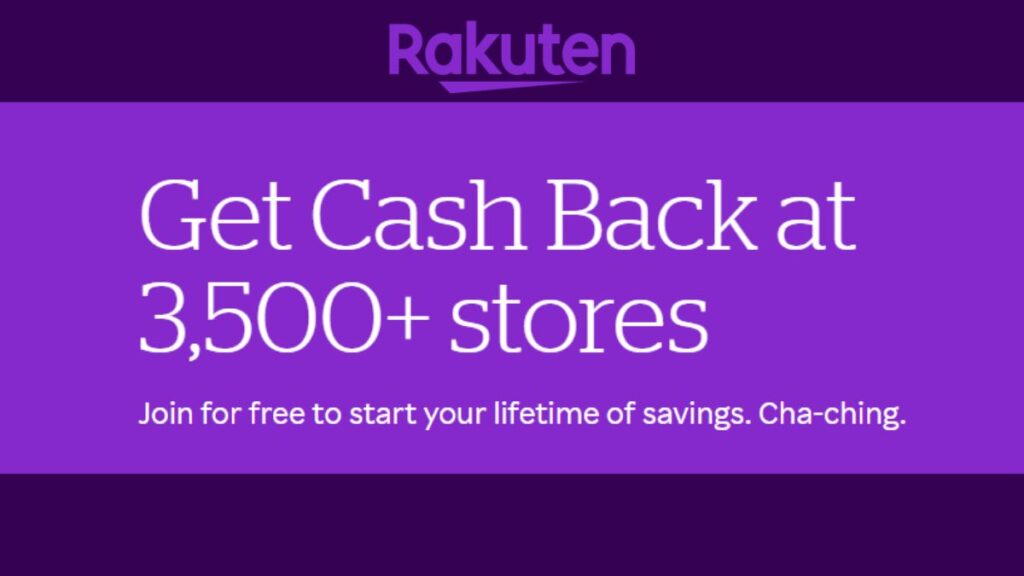 How To Earn By Referral Program?
Rakuten also offers users a referral program to get some more cash for your accounts. You will get a $30 bonus when you invite people with your referral link or the refer person also receive the same amount when you sign with the refer code.
Lastly_ RebatesMe Vs Rakuten:
Some quick key lines to select the best for you:
RebatesMe
Having 4000 retailers to shop with.
Offers a $10 referral bonus.
You can earn cashback by Google chrome extension or by member dashboard.
You can get your cashback through PayPal, credit card or gift card.
You have at least $10 to withdraw.
Quick payment.
Rakuten
Having 2500 plus stores to shop with.
Offers a $30 referral bonus.
It provides you with the option to shop in stores too.
You can't cancel orders on Rakuten.
You can withdraw the amount when it is at least $5.
Quarterly payment method.