If you want to earn real cash rewards, then hit the Brandclub and get the cash rewards to your accounts. Or if you are already engaged with the Brandclub, you must search for different options to get rewarded. The Brandclub referral bonus is one of them.
Brandclub is a program launched to connect the audience directly to the shops (to their fave brands) and on these purchases you get a cashback reward, earning by taking surveys of those brands and various real cash rewards options.
Brandclub offers you a referral program to get paid by inviting people to the Brandclub app. If you want to connect with Brandclub, then start earning the Brandclub sign-up bonus.
To never miss these offers below is detailed info about Brandclub Referral Bonus and Sign Up Bonus with brief knowledge about Brandclub.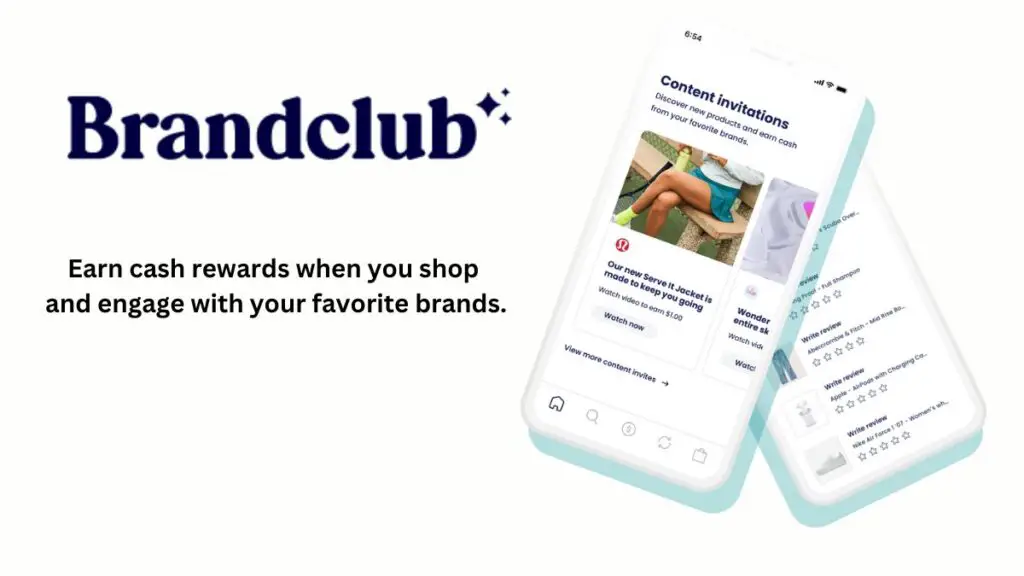 Brandclub Sign-Up Bonus: Get a $10 Welcome Bonus
Brandclub offers their new users a sign-up bonus of $10, giving them an opportunity to get a cash bonus in their pocket by just signing up with a referral link and connecting to one of the accounts like Walmart, Amazon, Instacart, or Target account and then enjoy the Brandclub's $10 sign up bonus 2023.
To earn more on welcome bonus, you must require seamless services with financial management options. Review the Tellup, Skrill or GO2bank apps which provide services from transactions to Shops, investments and have referral bonus programs too!
Our related article also there to earn Sign-Up bonus.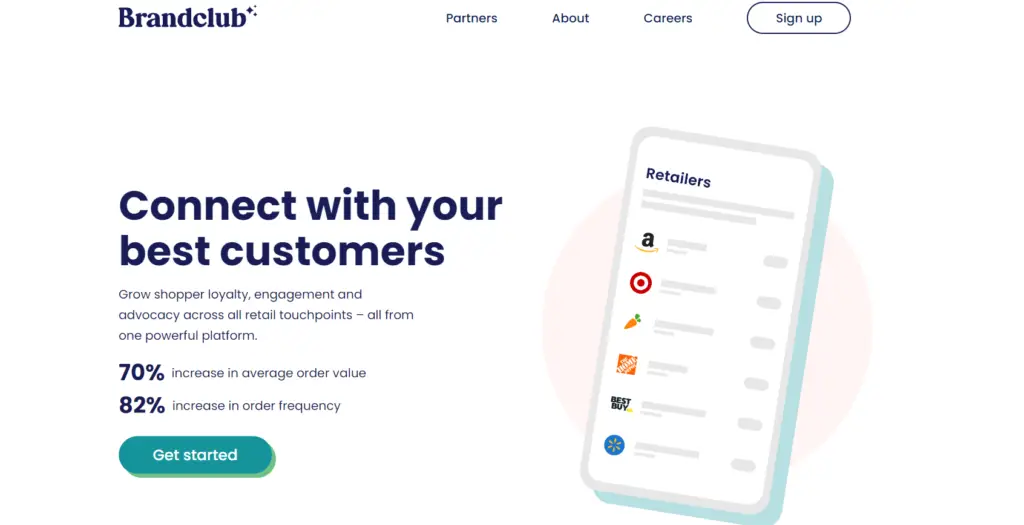 Steps To Get a $10 Brandclub Sign-Up Bonus
It's simple and easy to get a bonus by just following these six steps:
Firstly, use a Brandclub Referral link.
After clicking on it, you will get a QR code which you scan from your mobile and can download the app then.
Another option is to simply just enter your mobile number. You get an app link on your given number.
Download the Brandclub with this link and sign up by entering your basic details.
Then connect to a Walmart, Target, or Amazon account from which you purchased within the previous six months.
When you complete this requirement, you get a $10 sign-up bonus in your account.
Brandclub Referral Bonus: Get $10 by Referral Program
The Brandclub referral bonus program lets you invite your friends and family to the app via the unique referral link you share with them. After every qualified referral, in return, you receive a $10 Brandclub referral bonus in 2023. The invited friend must have to connect Target, Walmart, or an Amazon account to the Brandclub to get $10 as a sign-up bonus or give $10 as a referral bonus.
Steps To Get a $10 Brandclub Referral Bonus
To earn a $10 reward from the referral program, follow the instructed steps:
Go to your Brandclub account.
Then click on your Brandclub account tab and search for the referral section.
When you get a copy of your unique referral link from here.
Now, you are ready to share this unique link with your family and friends.
As soon as your friend clicks the link to sign up, you receive a reward of $10 as a referral bonus.
Invited friends have to link their Walmart, Amazon, and Target accounts to the Brandclub for a qualified referral. In this way, you will both get a credit of $10 as a sign-up and a referral bonus.
About Brandclub
Now, after the detailed discussion about Brandclub promotions, here in this content briefly discuss What is Brandclub app and its rewards?
Brandclub is a platform that allows you to earn rewards or cashback by making an online purchase of your favorite brand. It directly links the audience to their desirable brands to shop with, you also get cash by paying surveys, you also earn on every affiliate sale or it has rewards when you link up with your favorite brands. According to Brandclub, you can earn hundreds of dollars per year by just online purchases and engaging with popular brands.
How Brandclub App Works?
To earn a Brandclub you have to open an account on it, then by following these steps you are able to use this app or know how it works:
Install the app for free and become a member of it.
Then, it gives you access to engage with your favorite brand. You can select the category to receive the offers.
After that, if you are interested in any of the offers, apply for it and earn cashback rewards.
You get real cash in your PayPal or Venmo account, there are no points or gift card algorithms.
Receive credits by shopping and connecting with popular brands like Amazon, Instacart, Walmart, and more major sites.
How Many Ways To Earn Brandclub Cashback Rewards?
When you engage with popular or your fave brands, you have various ways to earn Brandclub cashback rewards:
You earn by making a purchase.
By giving a review about a product.
Linked with a loyalty program.
Earn by viewing content.
By paying for surveys.
Selling products through an affiliate link.
Linked to social media.
Earn by referring to your friends or new members.
Conclusion
In short, Brandclub is an excellent app giving you cashback reward offers as well as having a sign-up and referral program. You can get $10 through a sign-up and referral bonus with Brandclub. Get this tremendous before it's late.
FAQs