With FigurePay Referral, you can earn a bonus when your friends and family use the Visa® Prepaid Card or in-app QR code to make their first $50 purchase.
You may find it challenging to manage your finances in this digital age. It's common for young people who may not have much experience with money management to struggle with balancing their checkbooks and tracking their spending. The good news is that there is now an app that can help you manage your personal finances more effectively as well as monitor your spending habits and risks.
With Figure Pay, you can get your paycheck up to two days earlier and make your loan by now pay later easier. You can get a $25 sign up bonus when you join through a special Figurepay referral code, and you will also be eligible to get an additional $25 referral bonus.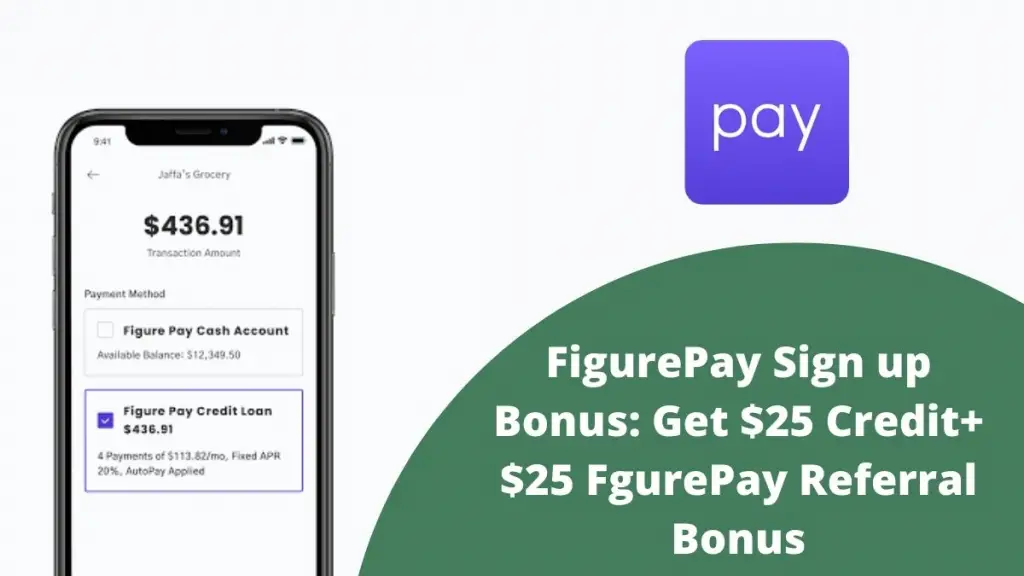 About Figurepay
The Figure Pay account is a deposit and payment account offered by Figure with FDIC-insured funds held at UMB Bank, n.a. It offers peer-to-peer payment services and a point of sale loan product ("Figure Pay Credit Loan") for customers to finance their purchases.
With this app, you can receive your paycheck up to two days sooner, qualify for Buy Now, Pay Later loans, pay for purchases easily, and transfer money to friends and family.
With FigurePay, merchants can accept payments for goods and services at a fraction of the cost. Payments are processed in real-time, so you receive your earnings immediately. Payments can be accepted from a phone or tablet using Plaid technology, which securely connects to external bank accounts.
Figurepay Features
For Startups & Private Companies: Raise capital, manage equity, and trade shares
Using Figure Equity Solutions, private companies and startups can raise capital, manage equity, and trade shares on a single platform. Providing real-time settlement and fully integrated cap table management, it is a leading Reg D capital raise platform.
For Investors: Access unique investment opportunities
Blockchain-based Figure Marketplace provides access to a variety of private companies and private funds.
Figure Pay Banking & Payments: Future-proof your business with Figure
With Figure Pay, business and consumer banking challenges can be solved through a scalable, API-based Banking as a Service (BaaS) platform. Our innovative technology is built on blockchain rails, resulting in greater cost savings, built-in compliance with all licensing requirements, and end-to-end streamlined program management.

How Does Figurepay Work?
Directly depositing your check into your FigurePay account allows you to access your paycheck up to 2 days earlier. You don't have to wait in line at the bank and there are no fees. It also offers Buy Now, Pay Later loans. Due to the fact that they are not provided by banks or credit card companies, these loans typically have lower interest rates than traditional loans. You won't have to wait in line at the bank and there are no fees.
With FigurePay, you can quickly build up a positive payment history for your loans and unlock even more powerful features.
Steps to Claim FigurePay Sign-up Bonus
Go to FigurePay.com or click the above sign-up button
Sign up with your email address and password
Now Make a Merchant Purchase of $50 within 60 days of opening the account.
Done! You will get your $25 FigurePay Sign-up Bonus within 24 hours.
Steps to Claim FigurePay Referral Bonus
Login to your FigurePay Account.
Go to the Referral section and copy your unique referral link.
Share it with your family and friends.
Once Someone signs up using your referral link and makes a $50 qualified merchant purchase within 60 days, then both of you will get $25 FigurePay Promotion Bonus.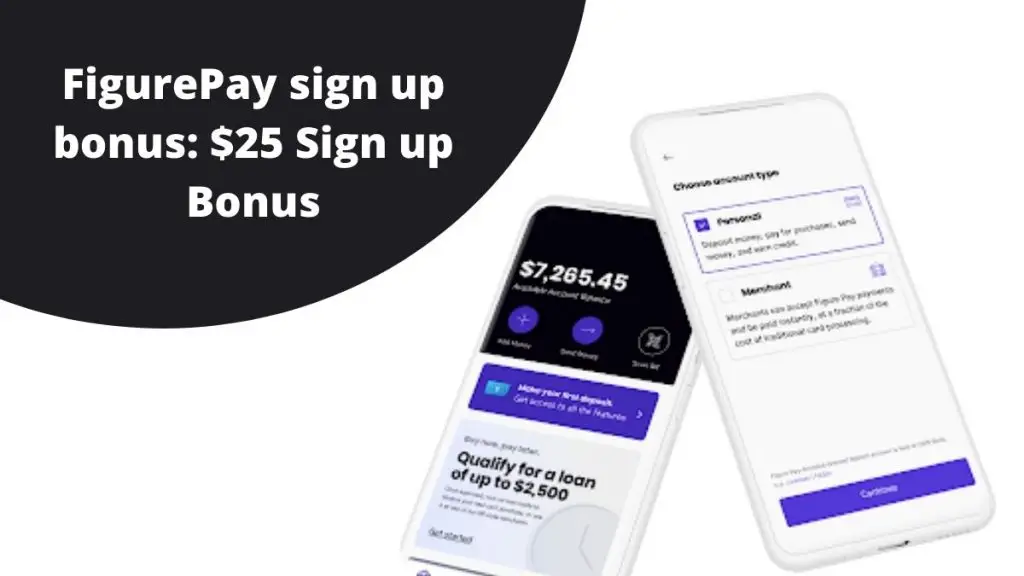 Figurepay Referral Pros And Cons
| | |
| --- | --- |
| Pros | Cons |
| Seamless Application: With what I can call an ultra-fast application, you can apply for a loan on Figure in a short time of 5 minutes. | Property Choice: Figure is very selective of properties that can qualify for the Figure home equity line of credit |
| Quick Loan Disbursement | Low HELOC Loan Cap |
| Fair Interest Rate | Limited Customer Support |
| Fewer Fees | Home Equity Line Of Credit |
| Soft Credit Check Only | Mortgage Refinance |
| Revised Draw Limit | |
Conclusion
FigurePay is an online service that makes managing your personal finances easier and more secure. Currently, you can get a $25 FigurePay sign up bonus. Upon signing up for FigurePay, you will also be eligible to receive an unlimited $25 Referral Bonus.
FAQ on Figurepay Referral