Need a mobile banking app? GO2bank is there for you to give you basic banking services through the app.
GO2bank is a mobile banking app designed to provide people with a platform to manage their accounts in just one touch by phone. GO2bank makes banking easier and simpler by providing many features for you. You need to sign up to get benefits from its services, bonuses, cashback, and rewards.
Now let's have a brief look at what Go2bank is and its features and then deeply discuss GO2bank Bonus programs that give you profit.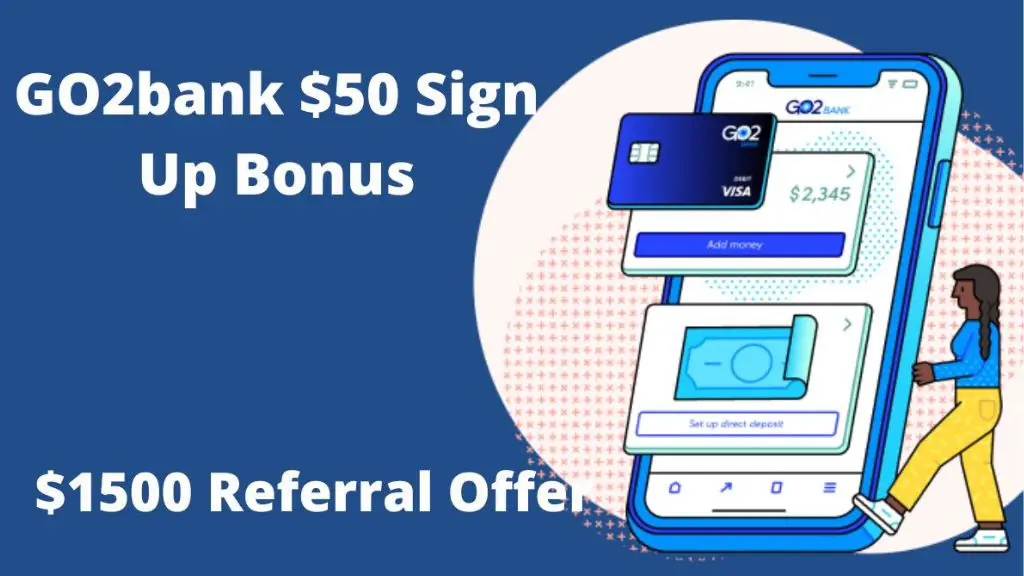 What Is GO2bank?
GO2bank is an online bank which manages your accounts. It is backed by Green Dot's Flagship, which aims to design a platform to make banking easier and more convenient for their users, enabling them to manage and move their money at a single click in an affordable way. You can not only deposit but also earn cashback and rewards with GO2bank. Let's have a look at its some basic features.
GO2bank Features
GO2bank is featured to provide you with the best banking services. The mentioned features tell you some facts about GO2bank:
GO2bank provides you with a credit card offer to enable you to build a good credit card score. You can increase your broken credit score in the secure environment of the GO2bank app. If you have a bad credit score, you do not need to worry, you can also qualify for it. You have to apply to get a GO2bank credit card, and it is required to deposit a minimum of $100 as security. You will receive your credit card In 7-10 days.
GO2bank charges you a debit card fee without hiding it. You have to pay fees of $1.50 or monthly managing fees of $3.95, and if you want to replace a PIN, you charge $5 for it. There are no charges for ATM withdrawals or direct deposit on your network, but outside of the network, you have to pay $3 for each transaction, and for an ATM withdrawal, you charge $4 for it or that depending on your withdrawal amount.
GO2bank offers you a cashback of up to 7% from 100 of the top retailers. You can get valuable cashback on your eGift card from well-known brands like Albertsons, Walmart, Nike, and many more.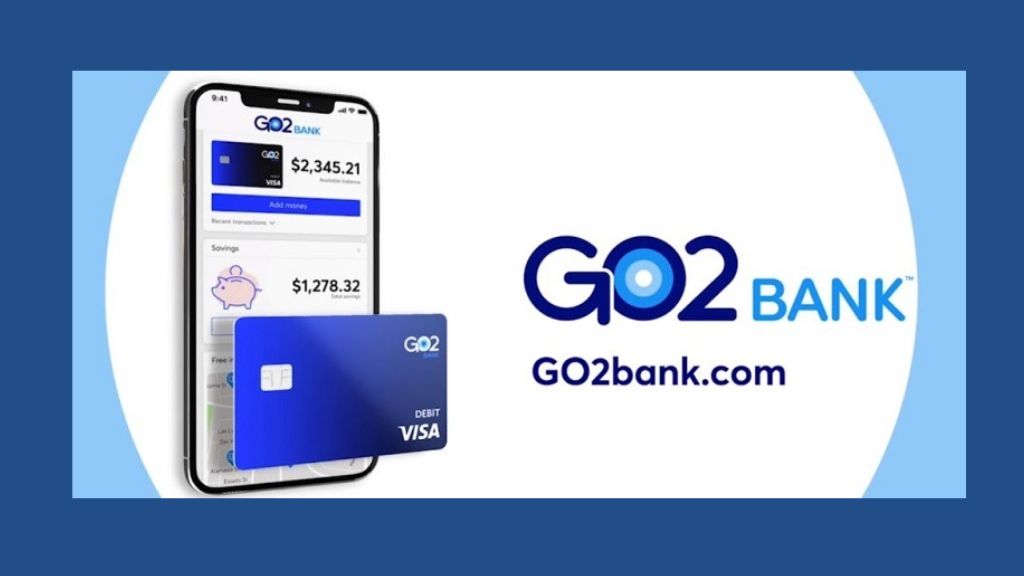 GO2bank Promotional Offers
GO2bank offers you many bonuses and cashback deals to attract users to it. To get this bonus offer and a cashback, continue reading the article below with a full focus:
GO2bank Bonus Offers: Get a $50 Sign-Up Bonus
GO2bank offers their users a wonderful amount of $50 as a sign-up bonus. It is for those who never opened an account on GO2bank. Here are the step-by-step instructions to get the GO2bank $50 sign-up bonus.
Steps to Claim GO2bank Sign-Up Bonus
Go to the store, download the app, or open it through a referral link.
Verify your email, password, and other details for a new account registration.
You must use a referral code while signing if you do not open it through a referral link.
Now, deposit at least $200 into your account within 45 days.
Then, you will be credited with a $50 sign-up bonus. This offer is available all over the nation.
Eligibility: The GO2bank sign-up bonus is only available for new members. Current members can not participate in this program. Interested in Mobile banking apps sign up bonus? Try Chime Cashback offer, Chase Banking, and Envel Bank Sign Up Bonus.
GO2bank Bonus Offers: Get a $50 Referral Bonus
By referring to a friend program, you can earn $50 more through GO2bank. You can get a $50 referral bonus by inviting your friends and family members to the GO2bank app. This program lets you earn up to $1500 referral bonus per year. A look at the step-by-step procedure of GO2bank's amazing program.
Steps To Claim GO2bank Referral Bonus
First, login to your GO2bank account.
Then hit refer to a friend page and get a unique referral link or code.
Share it with your friends and family members.
When a person signs up with your referral link and deposits a minimum of $200 within 45 days of opening an account.
Then both sides will receive a referral credit of $50 within 2 days.
Note: Immediately sign-up for GO2bank before it's late to receive a reward and after signing up, join its referral program to get $1500 per calendar year.
Earn Cashback With GO2bank
You can get up to 7% cashback with GO2bank from its debit card. It gives access to over 100 of the top retail stores. To earn this fantastic deal, follow the below procedure:
For more cash back on your shopping, try RebatesMe cash back app and get a $30 sign-up bonus
Steps To Claim GO2bank Cashback Offer
You need an eGift card to collect the cashback offers from the selected merchants.
To purchase this eGift card, you have to first go to your banking app.
Then, by the given option, purchase an eGift card from the merchants available in the app.
After that, whenever you make a purchase from these selected retailers, you will receive a cashback on it.
The cashback is then added to your eGift card wallet. The cashback amount varies according to your purchase.
Sum Up:
In short, GO2bank is an excellent banking app which looks after your wealth in the best way, making banking more easy and reliable for you. With GO2bank you do not have to worry about your money, it is saved and secured with it. Although you can earn rewards, cashback, and various bonuses with it. Currently, GO2bank offers a $50 sign-up bonus and referral bonus. Go ahead and receive this deal before it expires!