If you are invited to join Fizz Referral and activate your first plan using a member's referral code, you can earn a referral bonus. As soon as you become a member, we'll assign you your own unique referral code. You can then earn additional referral bonuses by inviting friends to join Fizz using your referral code.
Therefore, you can get a referral bonus not only by joining Fizz but also by inviting friends.
Referral bonuses are usually $25 for both Fizz members and their invitees, but this amount can vary depending on the date of activation.
When the SIM card is activated by the person who was invited to join a mobile plan.
In the case of a Home Internet plan, the date on which the invited person subscribed and selected their installation date.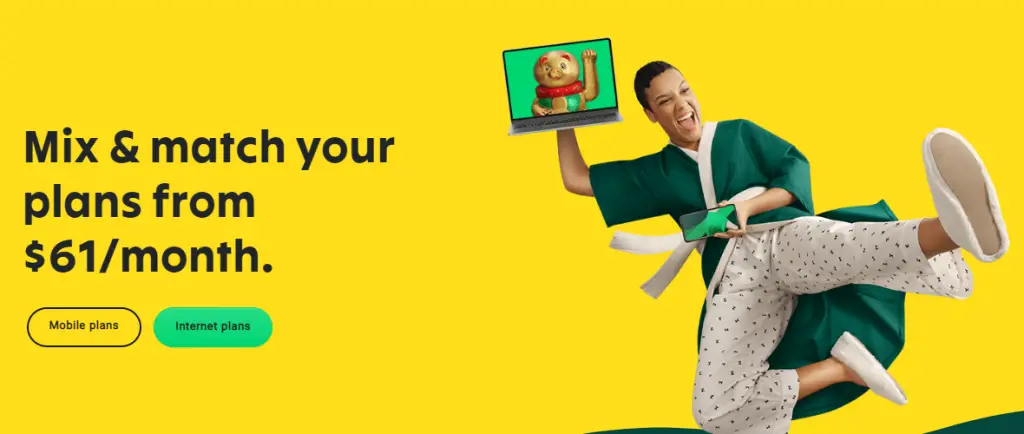 How Does Fizz Work?
Getting invited: A person can only be invited once, and they will need a referral code when they subscribe to their first Fizz account.
Bring your own unlocked phone to Fizz, or buy one from us. You can enjoy exceptional mobile services with a Fizz SIM card, a credit card, and an internet connection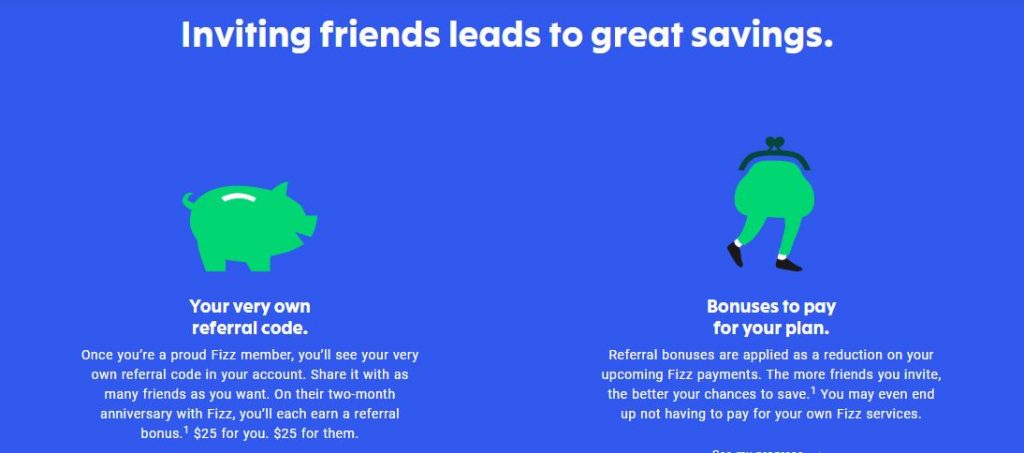 If a person subscribes to Fizz mobile service without using a referral code, one cannot be applied retroactively.
Getting friends involved: A referral code is a unique five-digit combination of letters and numbers. There is no case sensitivity, so you can use either upper-case or lower-case letters (for example AB123 or ab123). There is no expiration date or change to it. You will have the same referral code if you unsubscribe and resubscribe to Fizz.
Follow this link to get your referral code and to invite friends: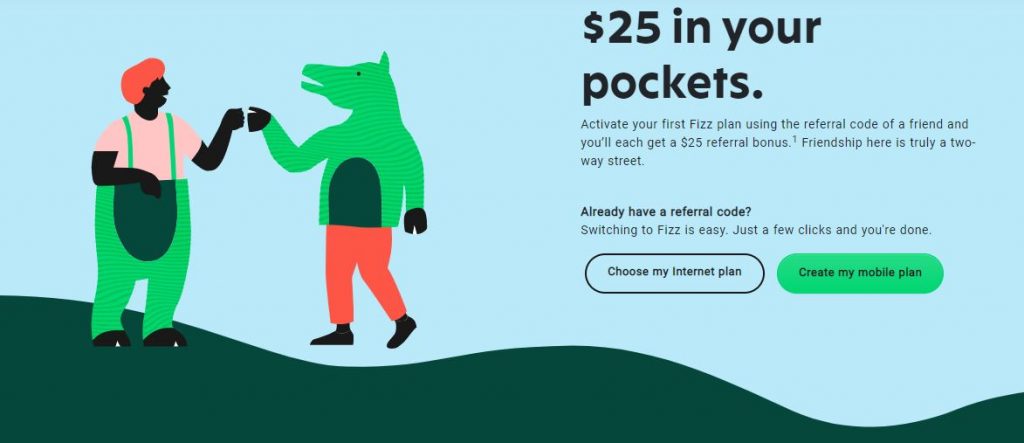 Invite Friends to Fizz: If you prefer, you can copy and paste your referral code and share it using any tool or network you like – email, social media, text, pen, and paper… it's up to you. Don't forget to include a link to Fizz's subscription page.
When and where to enter a referral code: On fizz.ca, the person must create a plan.
Please enter your referral code in the field provided at the bottom of the order summary.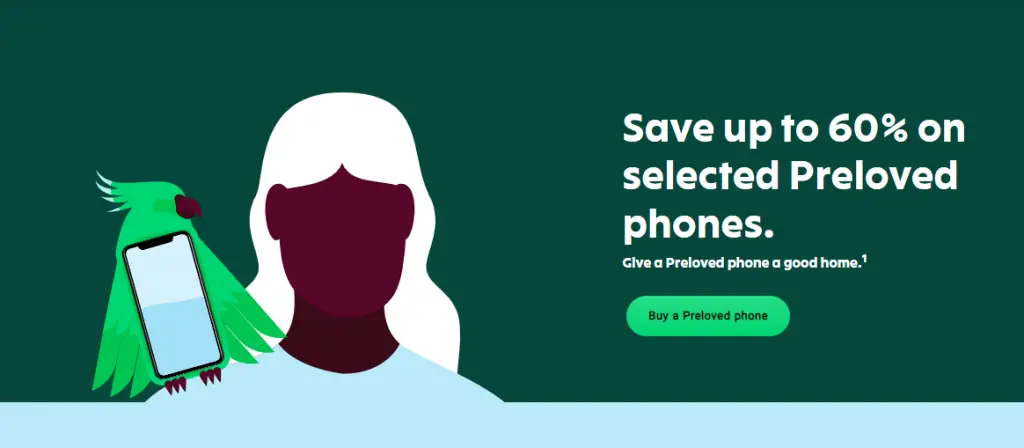 Subscribing without the referral code is unfortunately not possible. Referral codes cannot be applied retroactively.
When a Fizz member subscribes to their first Fizz service, they can only be referred once. A Fizz mobile subscriber without a referral code will be unable to use one when adding another mobile plan or subscribing to the home internet service (the reference code field will be missing).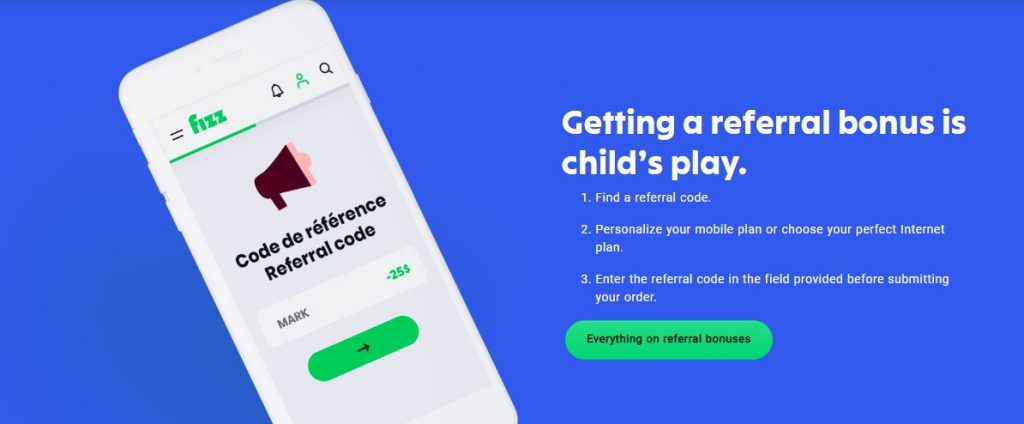 Pros And Cons of Fizz
| | |
| --- | --- |
| Pros | Cons |
| There is no contract. | Still in the launching phase, so some problems may arise from time to time. |
| We can customize your contract based on your needs in order to create cheaper packages. | No physical location to talk to a representative or buy a SIM card. |
| It is possible to make changes (and temporary additions) to our package at any time. | Occasionally, online help (chat support and help tickets) is slow and requires follow-up. |
| Over the next few months, unused data can be reused (recycled). | There are some verification systems (two-way authentication) that don't work yet, but it's a known issue by Fizz. |
| There will be no surprises on our bill (especially if you don't add money to your wallet). | There is no way to port a landline or VoIP number. |
| Existing phone numbers can be ported quickly and easily. Bonus program that allows you to access some rewards. | |

Conclusion
You might already be using Ibotta or Chase for Referral Bonus, so adding Fizz Referral Rewards to the mix makes sense. Although I still make more money with Ibotta and Chase, the Fetch app is more convenient.
Take advantage of Special Offers as often as possible to obtain free gift cards with Fizz Rewards.
FAQ on Fizz Referral
What is the fizz referral process?
When your friend uses your referral code to subscribe to Fizz, both of your referral bonuses will be pending until your invited friend becomes a paying member. Also, if you were invited, your bonus (and the bonus of the Fizz member who invited you) will be pending.
What is the amount of the referral bonus?
Referral bonuses are usually $25 but can vary depending on the activation date of the Fizz member and the person they invite.
Can I credit my referral amount to my Account?
Your credit will be applied after two months. The third payment is due. To activate the credit, you must remain with Fizz for two months, after which it will be automatically deducted every month until it runs out.