What is Walmart
Shopping at Walmart? Now, what's the biggest problem a buyer has to face at Walmart? Of course, overcrowdedness. People visiting or staying in the U.S. from India or other parts of Asia, necessarily visit the Walmart store.
Walmart is an American multinational retail corporation. The company operates a chain of hypermarkets, department stores, and grocery stores, in different states of America.
Walmart is also the largest private employer in the world, with almost 2.2 million employees. It is a publicly-traded family-owned business. The Walton family controls the company.
People purchase their daily groceries and other household products from the Walmart store. Ease of access to everything, the best quality of the products and the best customer support urges the buyers to purchase their products from Walmart.
Long Queues at Walmart
Walmart is the world's largest organization by revenue, according to Fortune Global 500 list of 2018. You will see a lot of people purchasing products at the Walmart store, no matter at what time you visit.
So, coming back to the point you will have to wait in a long queue to pay your bill once you have purchased your desired products. Although there are several billing counters available but still due to a great rush of people, you have to face the agony of standing in a long queue.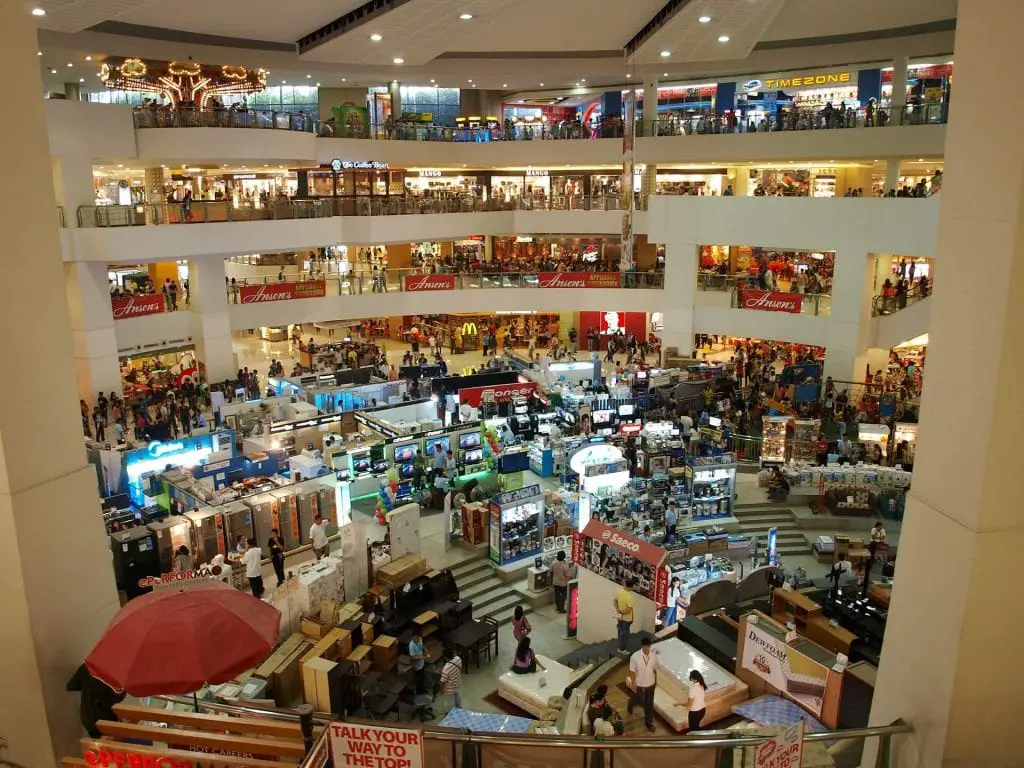 How to make money while standing in the Queue
It's a clear fact that you cannot avoid that long queue, but there is a solution to that problem. You can make your time productive while standing in a long queue. The best thing you can do is you can earn money while standing in that queue.
Are You Surprised? But it's true; you can make money while standing in that long queue. There is no better alternative than making money while standing in that queue.
You have to use your mind to make your time productive and grab this big chance of earning money for yourself and even for the other person to whom you will be talking.
Here, I am going to share my own experience that might help you to make money while standing at a Walmart queue. I will share it with you so that you can gather the maximum out of it and make your time valuable by earning money for yourself while standing at the Walmart queue.
Let's discuss it.
My Experience at Walmart
Last Sunday, I went to Walmart and purchased some grocery as per my routine. Then I joined many other people in a queue to pay my bill. I saw a man who was standing in front of me. He had purchased a lot of products from the Walmart store. I realized he is going to pay a massive bill for these products
So, I started the conversation with him. I asked him, "Seems you have purchased a lot of stuff? Is it for the entire month? He nodded. I asked him, "Are you using any discount coupon or gift card to get a discount offer on your bill? He replied," Walmart does not offer any discounts."
From this answer, I realized that he was unaware of the methods to get a discount from Walmart store. So, I prolonged the discussion as he became interested when he heard of the discount.
Gift and Discount Cards
Then I told him about several discounts or gift cards. Using these cards, he would get a discount of 10 to 30% depending on certain terms and conditions.
I asked him, "Have u heard about Raise.com or cardpool.com"? He said, "No." He became even more interested and was curious to know about these offers. So, I started explaining to him. I told him that if you get a gift card from raise.com, ebates.com or cardpool.com, you can get up to discounts of 35%.
These gift cards are not valid only on Walmart; instead, discounts are available on more than 2500 stores.
Sign Up at Ebates.com to get $10 Bonus
I started with ebates.com and told him that you could easily get a gift card from ebates.com and enjoy up to 40% cashback. The added advantage is that you will get a $10 sign up bonus once you register on ebates.com.
Cardpool and Raise
Then I told him about other gift cards such as raise.com and cardpool.com where he could get up to 35% cashback. Knowing all this for the first time, he became impatient to purchase that gift card.
I Promoted my Website Landing Page
Now, this was the time I had to cash my effort and earn money for me. I urged that person to purchase the gift card of his choice from the referral link through my website (helpingdesi.com) instead of buying it directly from the company website.
He agreed. When he purchased that gift card from the referral link through my website, I got my commission as I had generated a customer for that gift card company. In this way, I earned money for myself by just standing in a queue waiting to pay the bill.
But the story does not end here. When that person saw me earning through these referral link, he asked me about the details. Then I told him that you could earn by selling products of others through this technique called affiliate marketing.
Create a Website for Your Client      
I asked him to get his website created by purchasing a domain and hosting. Rather hosting might be free at the start. Then bring content to that website like blogging, fashion, sports, or anything he loves.
Once he can generate good traffic to his website, he can earn a good amount of money for himself through affiliate marketing using referral links.
Earn Money by Creating a Website
Now you might be thinking how would I be benefited in this process. The answer is quite impressive. I urged my fellow to get his website created from me, and also purchase a domain name from me as I had some domain names along with website development skills.
I told him that I would charge $100 to create a professional website for him. He became interested and agreed that once I plan to set up my site, I would consult you. 
Finally, it was time for us to pay our bills at Walmart and leave the store. So, in this way, I made my time productive, and I earned money by standing in a queue. Most of the people waste this time by not capitalizing the importance of this queue.
That's how you can earn money by standing in a queue. So, explore your ideas and develop methods of earning for yourself by realizing the importance of this time.