The Sling tv Latino package is a service offered by Sling TV that allows for the viewing of a number of Spanish language channels without a cable subscription. However, getting some international channels may be difficult in the U.S. Without cable, it may be even more challenging.
As streaming grows in popularity, it's becoming easier to get channels at a price you can afford. So, what's the deal with Sling Latino? In this Sling Latino guide, you can learn about the cost, channel options, and package additions.
Read on for more information. The sections below include all of your options, including signing up for just Sling Latino or combining Sling Latino with one of the base packages.
About Sling tv Latino
Sling Latino offers Spanish-language TV channels without a cable connection. With streaming services sweeping the nation, it makes sense to assume international channels would be included. While many Spanish language channels aren't included in standard packages, Sling Latino fills the void. You can either sign up for just the Sling Latino package or add these channels to one of two Sling TV packages.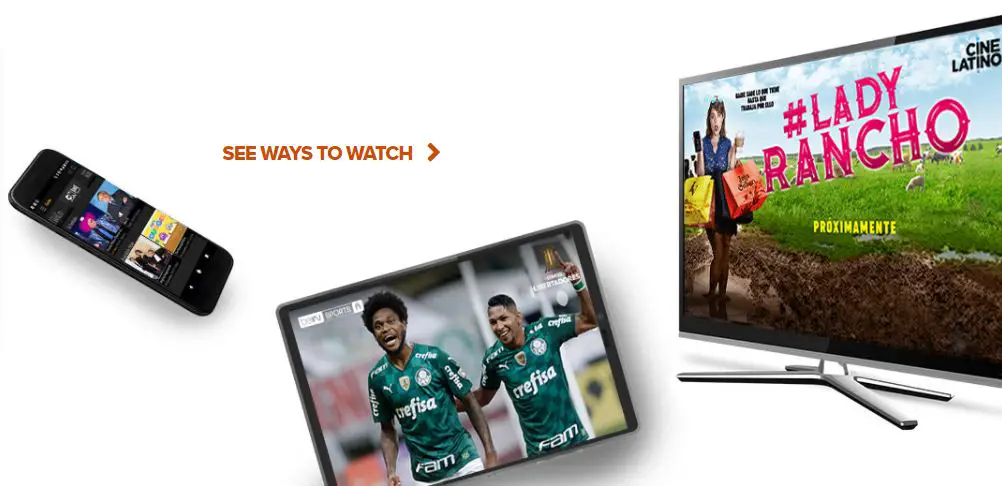 Here are the basics of Sling Latino:
Sling Latino is a streaming service offered by Sling TV
You can watch popular channels with Sling TV without a cable subscription
You can get Sling Latino for $10/mo, or you can bundle it with a Sling package for $5
Add-on channels from around the country are available
No contracts are included so that you can cancel at any time
Sling Latino is available on most devices, including computers, mobile devices, and streaming devices
You can also get special deals with Sling TV if you're a Latino subscriber
Stream from anywhere with an internet connection
Start your Sling Latino package with a free 7-day trial
If you want to watch only Spanish language channels and add some international options to your American TV, Sling Latino is for you.
Sling tv Latino Plans
Sling TV offers three plans, Sling Orange ($30/mo. ), Sling Blue ($30/mo. ), and Sling Orange + Blue ($45/mo.). However, there are three options in Sling TV Latino's plan structure: Best of Spanish ($10/mo. ), Best of Spanish + Sling Orange ($35/mo. ), and Best of Spanish + Sling Blue ($35/mo.). You'll pay $10/mo. For the Best of Spanish package by itself, but only $5/mo. Suppose you have one of Sling's other packages.

With Sling Orange, you'll be able to tune into over 30 channels, including Disney-owned channels like AMC, Cartoon Network, Disney Channel, ESPN, ESPN 2, ESPN 3, and TBS. The Best of Spanish and Sling Orange plans offer over 50 channels.
Sling Blue includes more than 50 channels in its base package, including A&E, CNN, and Food Network. With the Best of Spanish package, your channel load jumps to over 70. Sling Blue has more news channels than Sling Orange, including FOX News, MSNBC, and Vice. While Sling Blue doesn't offer any ESPN channels, there are other channels you can watch, including FOX, FS1, NBC, NBC Sports Network, NFL Network, Stadium, and TNT. Additionally, plenty of entertainment channels, such as FX, IFC, and Nick Jr.
Sling tv Latino free trial offer
Don't miss out on the content from your country in Spanish for just $10 a month! Combine two or more services and save $5 a month! Choose your main service first, then add your extra services.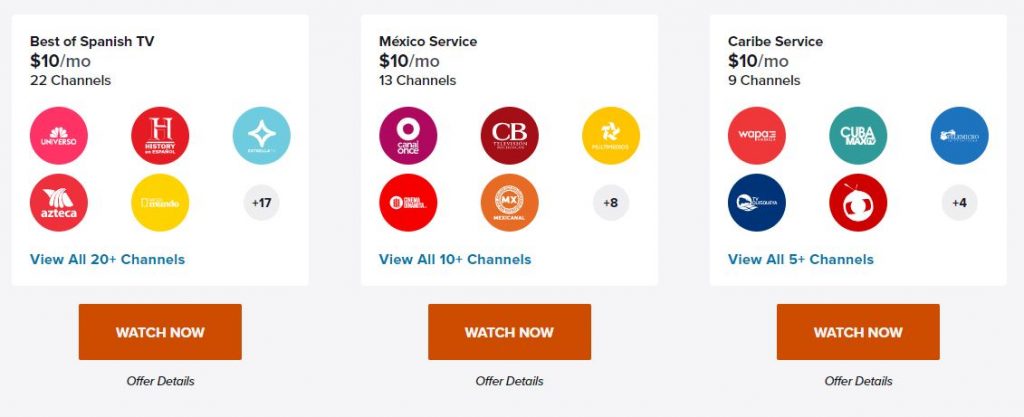 Free trial: Available to new customers upon account activation. Each customer gets one Sling tv free trial subscription. A credit card and email address are required. If a subscription is canceled prior to the trial ends, the trial will expire 7 days after account activation. After your first login, your account will be authorized to receive programming.
Billing: Once you sign up for a free trial, your credit card will be charged monthly until you cancel.
Cancellation: Cancel on Sling.com or visit help.sling.com to contact us. After cancellation, no credits or refunds will be issued for partial or prepaid months.
Sling Latino Features
You can choose from a wide selection of live and on-demand TV. Sling Latino is a subset of Sling TV, so the features are essentially the same. Here are some of the best features:
HD Streaming: You can watch it in stunning high definition as long as you have a good internet connection. Unless you're experiencing connectivity issues, your video shouldn't be choppy.
Live TV and on-demand services: Alongside live TV, you'll also receive on-demand services. If you pick a package, the content will vary depending on your choice, but each channel in your plan should offer a fair amount of content. Some channels even offer a 3-day replay, which provides you with the full range of content for 3-days at a time.
Allow 3 simultaneous streams: With Sling TV Latino, large households can also enjoy up to three streams simultaneously. So you can watch on TV while someone else watches on their phone or another device. Sling TV Latino offers more concurrent streams than Sling Orange, which only allows you to stream on one device at a time.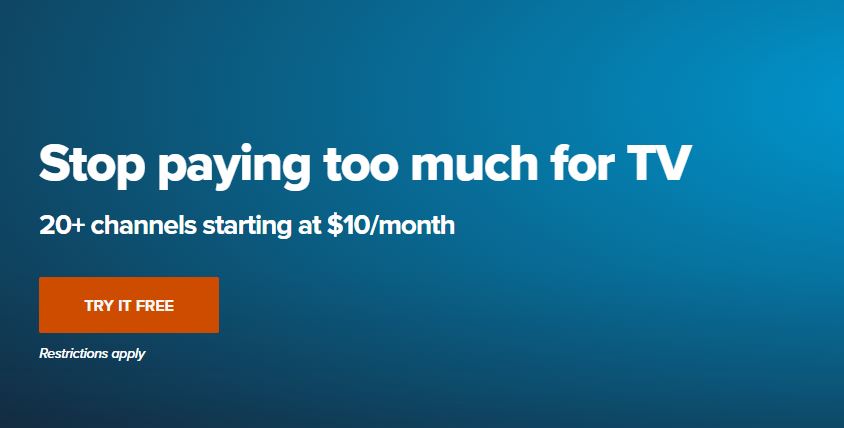 Cloud-DVR Option: While not included, you can add a cloud DVR for just $5 per month if you're interested. This will give you 50 hours of storage space so you can save the content you can't watch live.

Plenty of Room for Customization: Whether you choose Sling Latino or a base package with Sling Latino added on, you can add premium movie channels to your package. 
Stream from Anywhere: Sling TV has been streaming TV since the beginning so that you can download their app on most streaming and mobile devices. You can watch on just about any device as long as you have an internet connection, including Apple TV, AirTV, Roku, Chromecast, smart TVs, mobile devices, Xbox One, and other devices.
Sling Latino Channels List
You'll recognize a lot of Sling TV Latino channels from traditional cable and satellite providers. Consumers usually decide whether a service is worthwhile based on the channels included in the package. With Sling Latino, you have a few options. If you would like, you can purchase Sling Latino as a standalone package for $10/month, or you can purchase Sling Orange + Sling Latino or Sling Blue + Sling Latino for $30/month.
As the Sling Latino channels are the same in all three packages, let's start with those. With Sling Latino you'll get 17 Spanish language channels including Azteca, Baby TV o Espanol, beIN Sports, and beIN Sports N, CBeebies, Cine Latino, Cine Sony, El Financiero, Bloomberg TV, EstrellaTV, History en Espanol, Inti, NBC Universo, NTN24, Pasiones, Vme Kids, Zeemundo, ¡Hola! TV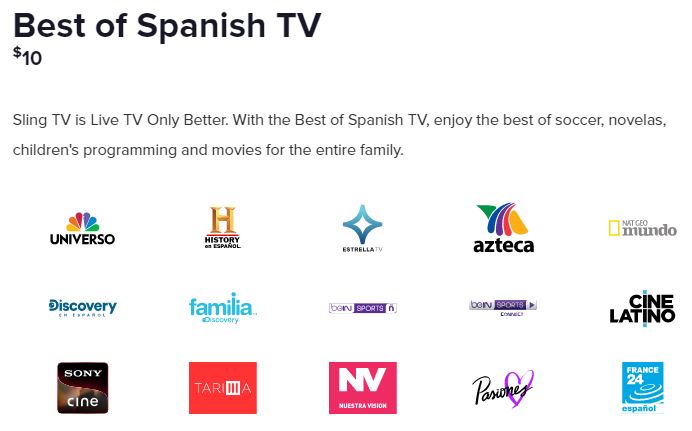 You can sign up for Sling Latino for $10 per month if you just want these channels.
When you combine Sling TV Latino's Best of Spanish package with a Sling Blue plan, you'll also get A&E, BET, Cartoon Network, E!, FS1, FS2, Syfy, truTV, and the USA. In contrast, if you choose Sling Orange, you'll be able to watch BBC America, CNN, Disney, ESPN, ESPN Deportes, ESPN 2, ESPN 3, HGTV, Investigation Discovery, and more.
Conclusion
Sling TV Latino provides a lot of Spanish-language entertainment channels at a competitive price. You'll also get a great deal if you combine Sling's Best of Spanish package with any of the service's other offerings.
FAQ on Sling tv Latino plan