Many streaming services are on the market, but Hulu is among the most popular, and its content keeps improving. There are thousands of shows on Hulu, including PEN15, Only Murders in the Building, and The Handmaid's Tale, so it makes sense why users want to know what is Hulu subscription plans and how much costs also what deals it has to make it even cheaper. Keeping track of Hulu's different rates can be challenging with so many plans and add-ons available.
[Hulu Latest Offer] Hulu's basic plan costs just $6.99 a month or $69.99 a year, which is cheaper than other streaming services Students can purchase this plan for just $1.99 a month. With the student discount, you save about 65%. Hulu can also be bundled with Disney Plus and ESPN+ for $13.99 a month, and you will save $8 per month over subscribing to each separately.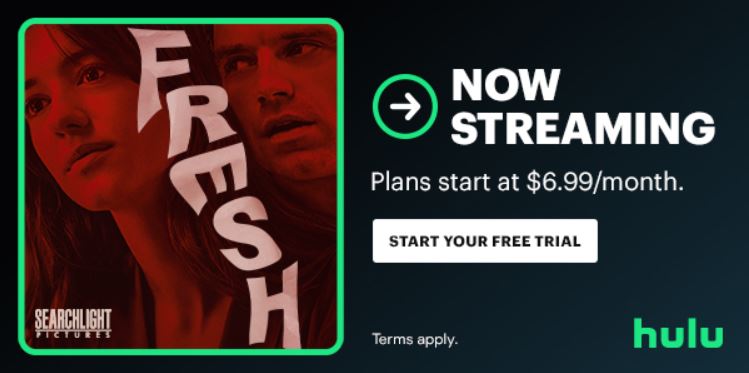 Hulu Subscription Plans
Hulu offers a variety of subscription plans, starting at $6.99 for Hulu, or $69.99 for Hulu + Live TV now with Disney+ and ESPN+:
Hulu: $6.99/mo – The basic plan gives you access to Hulu's entire on-demand library with advertisements.
Hulu (No Ads): $12.99/mo – The basic plan gives you access to Hulu's entire on-demand library without advertisements.
Hulu + Live TV: $64.99/mo – The live TV package includes 75 channels, as well as on-demand content.
Hulu (No Ads) + Live TV: $70.99/mo – This final plan includes access to over 75 live channels and the on-demand library without ads.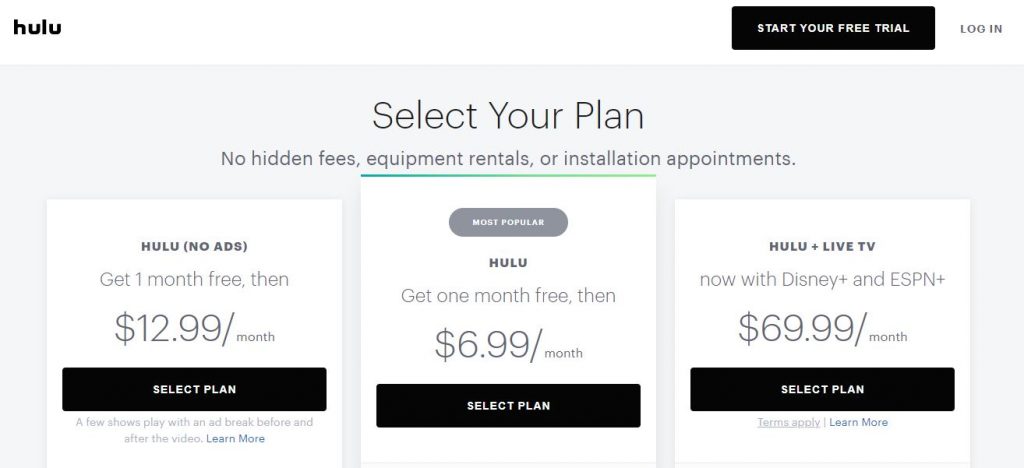 About Hulu – How does it work?
Hulu is a subscription-based over-the-top (OTT) streaming service. With it, you can stream popular shows from traditional networks like AMC, BBC America, FX, HGTV, and NBC, among others. Though it doesn't air new episodes at the same time as the network, it typically lets you watch shows the day after they air on television.
Hulu also offers a robust selection of popular movies and classic sitcoms. One of the most appealing aspects of the streaming service is its growing selection of original programs. Hulu Originals are available as part of your subscription, including documentaries, films, and TV shows.
As part of its Hulu + Live TV package, Hulu also offers live programming from national and regional networks. You can watch live TV without a cable or satellite subscription. The on-demand service is still available.
Hulu offers additional channels and networks you can add to your subscription plan in addition to the basic channels and networks that come with your subscription. You can build your own customized Hulu package this way.
Hulu Offer
Hulu's ad-supported plan costs $6.99 per month or $69.99 per year (saving users about $14). Hulu's ad-free plan costs $12.99 per month. In addition, Hulu offers a student discount of $1.99 per month for its ad-supported service (saving users $5 per month or $60 per year).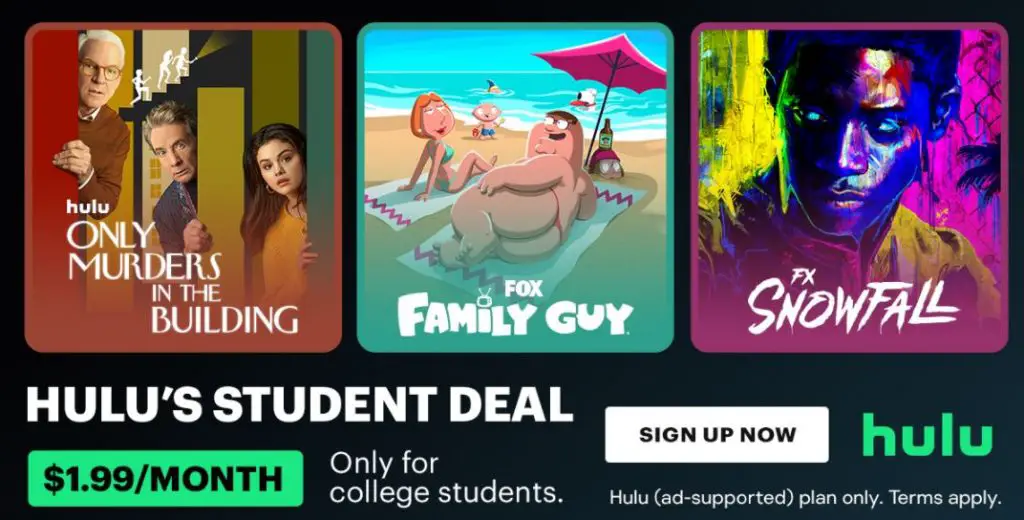 Hulu subscribers can also watch live TV in addition to its on-demand offerings. (With ads) Hulu + Live TV costs $69.99 a month and includes access to Disney Plus and ESPN+ as well as 75 live TV channels. A $75.99 monthly subscription includes Hulu (no ads) plus Live TV.
Hulu provides a free trial period of 30 days. After the ESPN+ free trial ends, the service can still be accessed for free. Now if you know anybody who is leaving Verizon. Verizon customers with unlimited plans have a free option.
| | | | | |
| --- | --- | --- | --- | --- |
| Plans | Basic Hulu | Hulu (No Ads) | Hulu + live TV | Hulu (No Ads) + live TV |
| Price Per Month | $6.99 | $12.99 | $69.99 | $75.99 |
| Number of simultaneous screens on which you can stream | 2 | 2 | 2 | 2 |
| Free Trial Offer | 30 Days | 30 Days | 30 Days | 30 Days |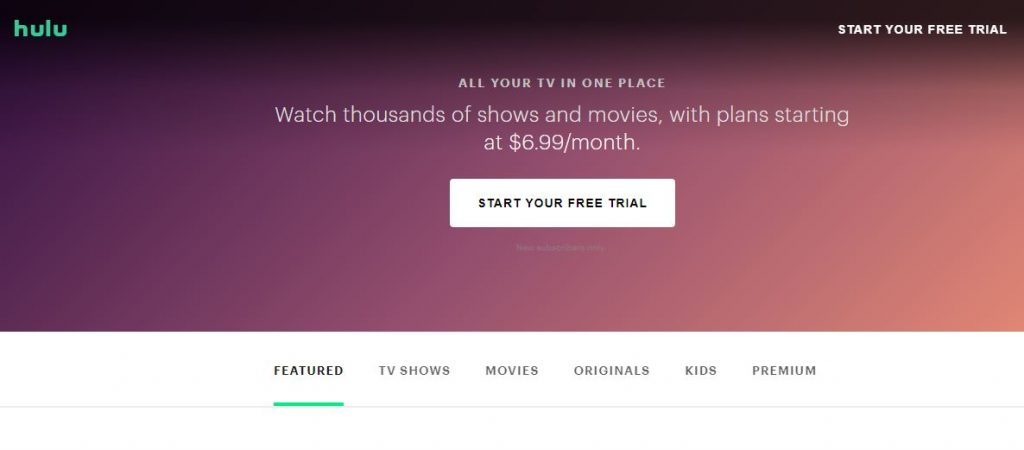 Hulu's network, partners, and premium add-ons
Hulu's add-ons provide access to live and on-demand content from a variety of networks and outside partners, including:
| | |
| --- | --- |
| Add-ons | Price Per Month |
| HBO Max | $14.99/Mo |
| ESPN+ | $6.99/Mo |
| Showtime | $10.99/Mo |
| Cinemax | $9.99/Mo |
| Starz | $8.99/Mo |
| Enhanced Cloud DVR | $9.99/Mo |
| Unlimited Screens | $9.99/Mo |
| Enhanced Cloud DVR + Unlimited Screens Bundle | $14.99/Mo |
| Entertainment Add-On | $7.99/Mo |
| Sports Add-On | $9.99/Mo |
| Espanol Add-on  | $4.99/Mo |
How much does Hulu's bundle with Disney Plus and ESPN+ cost?
Disney Plus, ESPN+, and Hulu's basic plan make up a discounted bundle. It costs $13.99 per month. By bundling, you can save $8 a month over buying each service separately. With its ad-free plan, Hulu offers a discounted bundle for $20 a month. To sign up, click here. If you already have a Hulu subscription, you can upgrade to a bundle. Instructions on how to upgrade to a bundle are available here.
Previously, subscribers to Hulu + Live TV had to purchase the Disney bundle separately. As of now, Disney Plus and ESPN+ are automatically included with every subscription to Hulu + Live TV.
How to Cancel Your Hulu Plan
If you feel like Hulu isn't giving you your money's worth, you're in luck: Cancelling your subscription is easy. Go to your Account page. Scroll down until you see Cancel under Billing information. You will then see two options:
1) Pause Your Hulu Subscription: How Does It Work? Hulu's official explanation: "Instead of canceling, schedule a pause. Subscriptions can be paused for up to 12 weeks starting on your next billing date. You won't be billed and you won't be able to watch videos while your subscription is paused. You can resume or cancel your subscription at any time."
2) Cancel Your Hulu Subscription: Here's what to do. Hulu will first try to get you to "pause" your subscription (see above), but you can simply click through that option to cancel. There are no painful phone conversations or call center operators who try to convince you otherwise.
FAQs On Hulu Subscription Plans