Do you have Xe on your phones? If not, then you are surely facing problems with money transfers.
Xe is a money transfer app that helps you to transfer money internationally. It is a quick and easy way to transfer money online without any high transfer charges. Now, you do not have to stress yourself when you have to make a money transaction.
This article lets you explain everything about Xe features and also informs you fully about XE Promotion. If you want to have Xe with you, read this article to never miss any exciting Xe offer or promotion.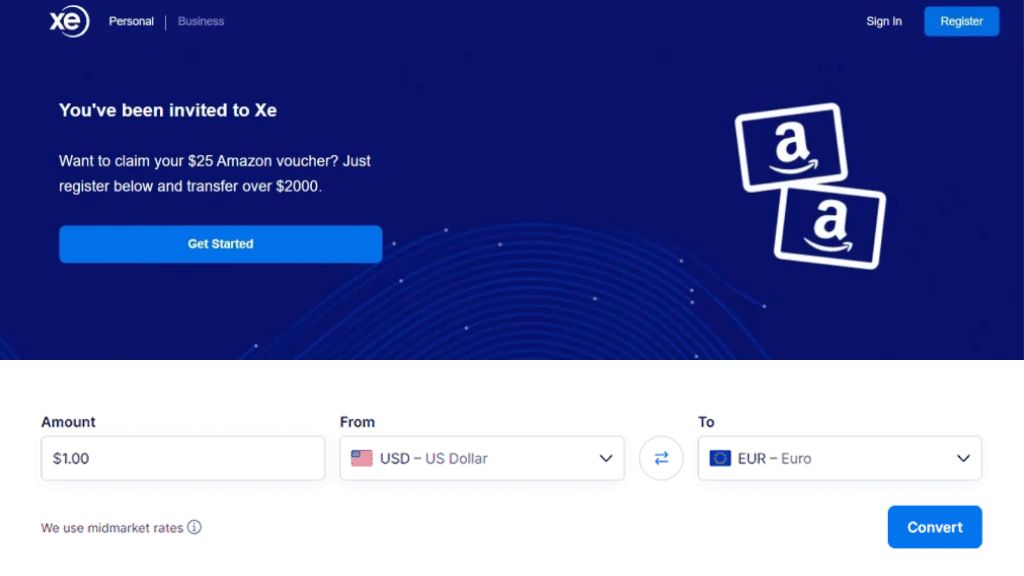 What is Xe?
Xe is a Canadian foreign exchange service founded in 1993 in Newmarket, Ontario. It provides the best of its money transfer service internationally and is well-known for its online currency converter app.
Euronet Worldwide owns the service. It is ranked as one of the top sites that successfully make a traffic record.
Xe is one of the best ways to send money internationally. Through research, it receives about 280 million members every year.
Xe Features:
Xe is an online money transfer app that allows you to transfer money internationally without any hurdles easily. It provides a secure and safe service for them at a charge of low transfer charges.
Xe exchange rates are mostly between 0.5% to 2%, and an amazing feature is that the limit on an exchange rate decreases when the amount you want to transfer increases. It's best for those who have to transfer large amounts of money because it becomes more affordable and cost-effective for them.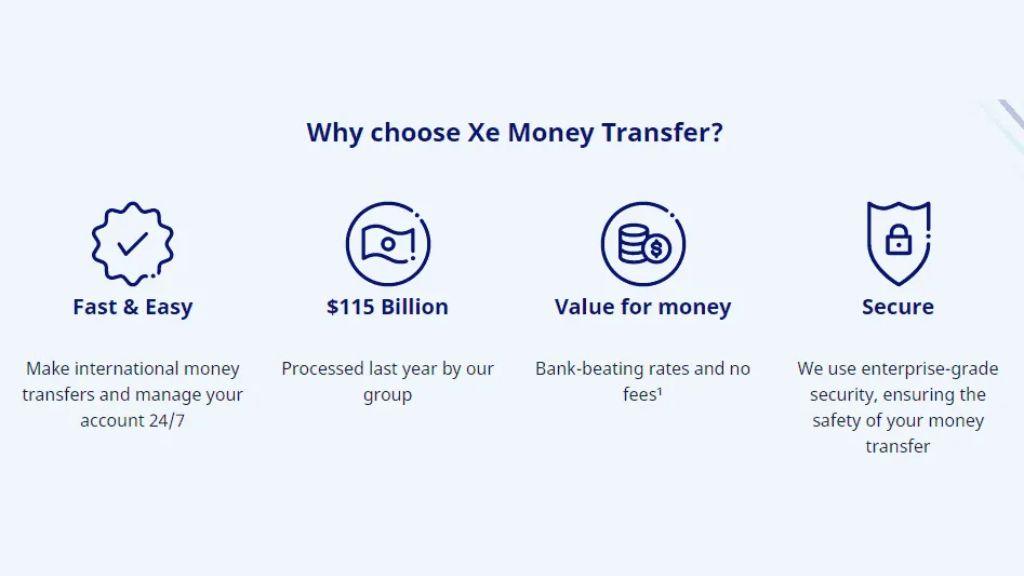 You have all the options present there to send money. You can send it via bank accounts, credit cards, and debit cards from 22 countries. There are 65 currencies available on the app to transact money by anyone of it.
It is a fast and quick app for transferring money, taking about a few minutes to transfer. But sometimes, it takes 24 hours to complete the transfer process or takes 1 to 4 working days when you make an international money transfer.
Want more features? Some of the best money transfer apps are Pangea and Instarem.
Xe Promotion:
Xe offers various promotions to its users, providing promo codes, coupons, and deals. Having a code for sign up bonus and referral program offer. You can claim it in just a few simple steps. Let's look at its sign up and referral promotional offers:
Xe Sign-up Promotion: Get a $25 Sign-up Bonus
Xe has a sign-up offer for their new customers, giving you $25 when you sign up for a Xe account. But you have to use a valid promo code while signing up, then fulfill the procedure required to get $25 in your accounts.
To get $25, follow the given procedure as it is:
First, download the Xe app on your phone or you can also get it through your browser.
Then, open it to sign up. It will provide the page where you must register for an account by entering your email or password.
Don't forget the promo code while signing up.
After that, include the payment details on the site.
Now, you must fulfill the transfer requirement of at least $2000. 
Then you will surely receive an Amazon Gift Card of $25 in your registered account.
Check out the latest XE Money Transfer Promo Codes, Coupons & Deals and save money on your next international money transfer.
Xe Referral Promotion: Get a $25 Referral Bonus
The Xe Referral program offers a $25 referral bonus. When you invite people with your special referral link, you have to get your unique referral code from Xe and invite people with it.
When they fulfill the required procedure, you both receive an amount of $25 in your email.
These are quick and easy steps to get $25 through the Xe referral program:
First, go to your Xe account.
Now, you get the Refer and Earn option in your account section.
Click on it to get your unique referral code.
After that, you are now ready to use it with your family and friends.
When the person signs up with your special link or a code and accomplishes the task of a minimum $2000 transaction, you receive a $25 referral bonus. The referred person also receives $25 as a sign-up bonus.
Maximize your referral earning with some of the best referral bonuses like Brandclub, Axos Bank, Quicksilver, and Amex Referral Bonus.
Method To Transfer Money With Xe:
You also require a procedure to transfer an amount to Xe. You do not have to go anywhere for it Below mention steps help you to achieve your goal:
Go to the Xe app.
Enter your money transfer details first.
Then enter the amount you want to transfer and set the currency you desire to transfer.
Now fill out the details about the person you have to transfer.
Review all the details clearly again, and check the transaction info and exchange rates properly.
In the end, press the send button.
Final Cut:
To sum up, Xe is a quick and secure money transfer app that offers many promotions to its users, providing exciting offers of sign up and a referral bonus. It is the best way to transfer money at a low expense.
To make more money with money transfer bonuses, you should check out these popular companies Xoom, Remit, and Instarem money transfer.
FAQs