Do you also wanna transfer money online without any hesitation? The Xoom app is the best option to transfer money within the United States or Internationally with no bulk transfer fees.
Xoom is now introduced into the market, giving you a safe, secure, and reliable fund transfer within a few minutes. It has become more advantageous for you if you have to pay international bills or reload your phone.
Stay tuned! To get a complete guide about Xoom money transfer, how its service works, and Xoom New Customer offers 2023: $25 Sign-up Promotion Overseas Money Transfer.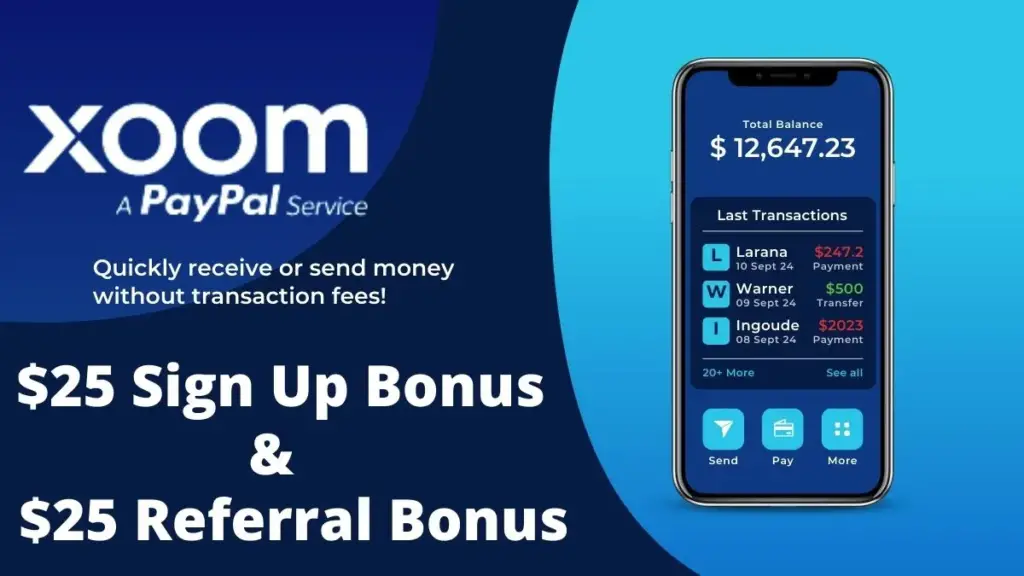 What is Xoom?
Xoom is an electronic fund transfer app that allows people to securely, safely, and quickly send money online to their families, friends, and others in more than 160 countries.
It charges you a low and affordable fee if you transfer with Xoom. For the transaction of money from any other state, the minimum will be set at $10, and for the higher amount of transactions, you are eligible to transfer $2,999 per day, but there is an option for you that you can transfer up to $50,000 per day on condition that you have to verify some more details or personal information about yourself.
It provides you with the quickest way to transfer money. You can pay for your valuable money transactions using bank accounts, debit cards, and credit cards. You also have multiple options to pay out to their clients through direct deposits, money picks up, or having a great deal to deliver cash to their doorstep.
Before getting into more details, first let's have a look at its promotional offers, which makes it more fascinating for people.
Xoom Promotional Offers:
Xoom also offers some promotions to their users, giving promo codes for signing up bonuses and getting rewarded for it, and also offers referral promotions to earn some extra cash by inviting people towards Xoom.
Xoom New Customer offers: Get $25 Bonus
Xoom gives you a $25 sign-up promotional offer that excites new users but to claim this reward. You must have a valid promo code for it. And also require you to transfer at least $50 to get $25 in your balance within ten days.
Follow the guidelines likewise to claim a $25 reward:
First of all, download the Xoom app available to your Apple Store or Google Store.
When you go to the app, it provides you with a page that requires some of your basic information ( email and name) to register your account on Xoom.
Don't forget to apply for Have a Referral Code option to get a $25 bonus.
Now, transact at least $50 and more, which is required for the procedure.
In the end, you will get a message about receiving your $25 reward within 10 days of registration.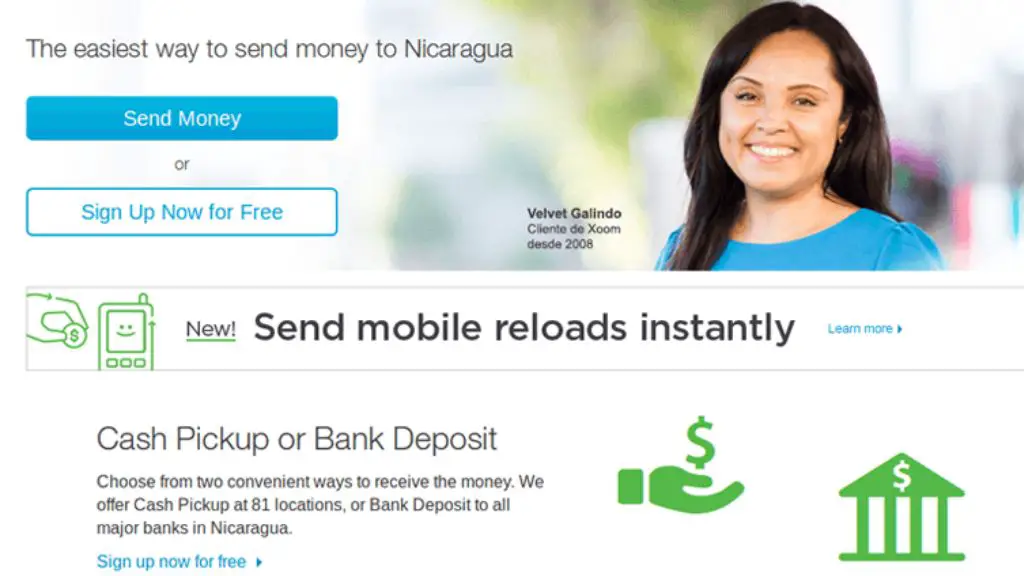 Promo Codes To Get The Bonus:
In the procedure, you must have to enter the promo code to get the sign-up bonus. Apply the "HELPINGDESI" code to earn the reward. This offer is valid for a limited time. Go and use it before it expires. 
Referral Promotion: Get a $25 Referral Bonus
Xoom also offers you a referral bonus promotion, giving you the option to earn money by introducing your family, friends, and others to Xoom electronic money transfer service. You can get $25 when your invited member is successful in achieving the required qualifications for a bonus, which is step by step mentioned in the points below.
If you are interested in earning through its referral program, this step helps you to attain the goal:
All in all, you have to open the app on your device and log in to your account.
In your account, you get the option to invite a friend. You can see your unique referral code here, and copy it to share it with your friends.
Now you are ready to share it with your friends and family.
When anyone from your invitation list signs up for the Xoom, you will receive a credit of $25 for it.
But the invited person has to make their first transaction of $50, so you can both be rewarded with a $25 balance in your accounts.
How does Xoom Work?
Now, if you want to sign up with Xoom, you must wonder about how it works or how you can transfer money with it?
You can transfer money with Xoom in a very simple way, as its aim is to provide people with a worldwide money-transferring service.
You have to follow the below instructions to know how the Xoom money transfer works:
Open the Xoom app. If you have already logged in, select the country to which you want to send an amount.
After that, enter the money you have to transact with the recipient.
Enter the account details, check all the data again, and press the continue option.
In the end, you only have to press the send button. Your recipient will receive the amount within one or two days.
Note: For a larger number of transactions, you must provide more personal information.
Related Post:
In Short:
Xoom is a PayPal-provided service that has been working since 2001, giving customers an electronic transfer service within the United States and internationally.
It is one of the quickest and most reliable services providing you with a sign-up bonus and referral promotion. You can get the benefit of it by claiming your reward. Without waste of time! Go for it and achieve this deal now.
FAQs