Venmo was developed primarily to make small money transfers between friends and family, which is why it became necessary in the market.
Paypal-owned Venmo. When it launched in 1998, PayPal sparked a change in the world of electronic payments. Transferring money across accounts became more common among the younger generation over time. It is currently the most widely used digital payment service in the world. But as smartphones gained popularity, a digital payment service created especially for phone users became necessary.
In this article, we talk about what is Venmo and how do we use it? Additionally, we will talk about Venmo's benefits and features. After reading this article, If you have some questions, please mention them in the comment. We will surely get back to you. Let's get started.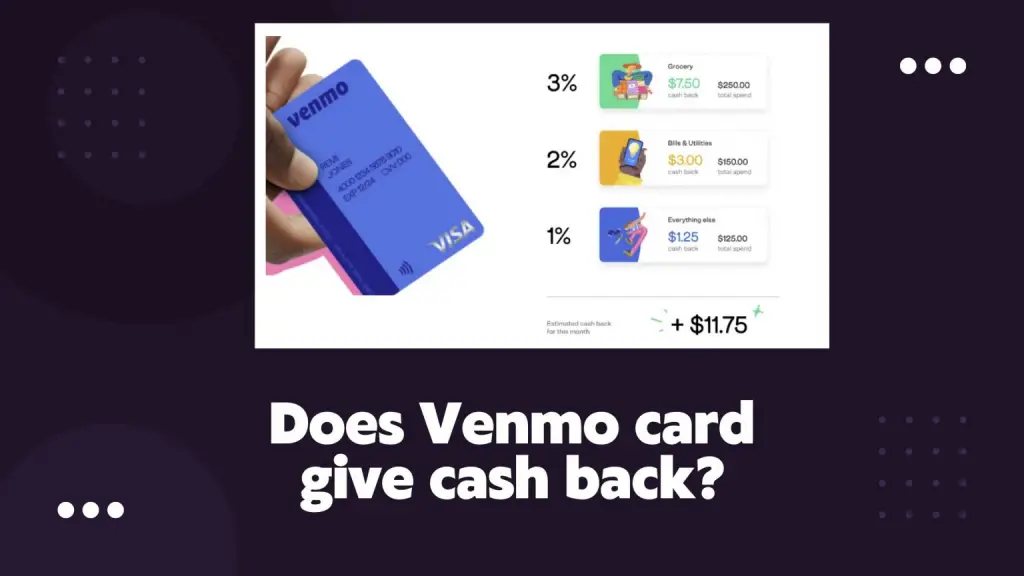 As a referrer, you can earn up to ten $10.00 bonuses (for a maximum of $100.00) when your friends complete the criteria for the bonus. Additional terms apply. Click Here to Join Now.
What is Venmo?
A peer-to-peer transaction app for cellphones called Venmo was developed to make it quick and simple to send money to friends and relatives. Andrew Kortina and Iqram Magdon-Ismail created Venmo in 2009 as a text message and SMS-based mobile payment service to make it simpler for users to make purchases. Later, they changed to a service based on apps. Because PayPal already offered payments to businesses, Venmo initially only supported payments between individuals. And since PayPal bought Venmo in 2013, they have exclusively used it as a cell service for individuals.
Venmo, the second-most used digital payment app in the U.s after Apple Pay, the standard payment method for iPhones, has been keeping up with and adapting to emerging market trends.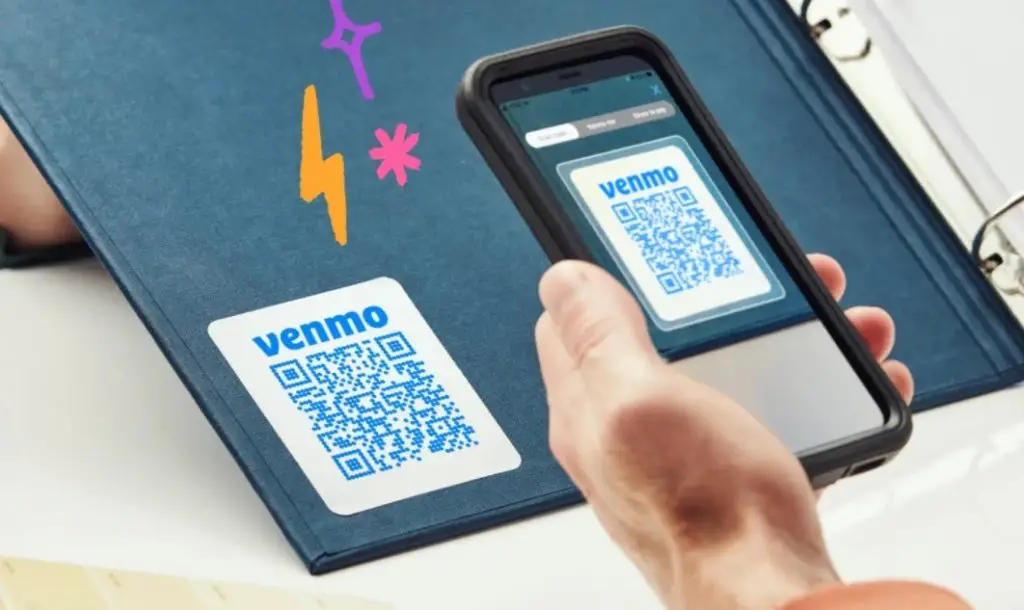 How can we use Venmo?
You must first create a Venmo account, which is fairly easy to accomplish, to use Venmo. Only 5 steps are required to finish it:
Get the Venmo app: Both the Appstore and the Google Play Store offer the Venmo app.
Select a user account: After downloading and opening the program, you will be prompted to select between a Private account and a business account. Individuals and businesses should use personal and company accounts, respectively.
Enter your contact information: Your contact number and email address will be required. After entering the information, you will be prompted for an OTP to confirm the information provided.
Put in your bank information: Once your personal information has been validated, you must enter your bank information to connect your bank to your Venmo account.
Complete: When you have completed all these procedures, you are ready to add money to your Venmo wallets and utilize them wherever you like.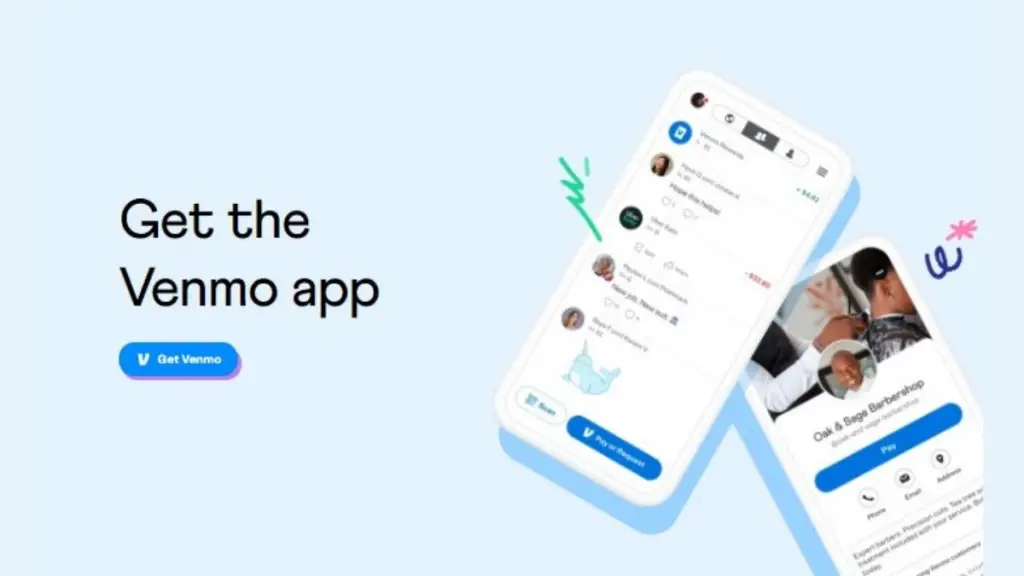 What are the Features of using Venmo?
There are a lot of features that Venmo provides, but some of its audience-grabbing features are given as follows: – 
Quick, secure, and social payments: Very quick payment service is provided through its digital wallet, debit and credit cards, and Venmo. With its Ui and User Experience, it is also incredibly practical (UX). Its user interface is incredibly quick and clever, enabling payments while allowing users to communicate with each other like in a messaging app.
Divided bills: With Venmo, splitting bills with friends or a roommate is simple, and you don't have to stress adding up each bill. Open the invoice on the Venmo app and select the split bill method. Next, you can choose contacts from your network with whom you'll split the cost.
Venmo Card: Recently, Venmo introduced its member with a MasterCard debit card and a Visa credit card. These cards are then utilized to pay for purchases anywhere, including ATMs and retail locations. The money for this card is directly taken out of your Venmo wallet. Using a Venmo card to pay bills, just like you would with a credit card, also benefits you.
Quick Transfer: It may take 4 to 5 business days to send money via direct bank transfer. However, Venmo's Instant Transfer feature may send money between bank accounts in just 30 minutes. Venmo levies a 1% fee for payments to other bank accounts, with a threshold of $0.25 and a high of $15.
Purchase, Sale, Hold, and Use of Crypto: The newest online craze is cryptocurrencies. Everyone on the planet is discussing cryptocurrencies and their potential applications. Numerous companies have begun accepting cryptocurrency as a payment method in line with this trend. Venmo tapped into a lucrative market when people looked for easier ways to pay with cryptocurrency at merchant locations. The ideal platform to enable crypto payments is Venmo, a well-known software in the digital payments industry.
Expand your brand using Venmo: Through the app, Venmo also introduced assistance for companies in 2016. Customers can order anything via the Venmo messaging service and make payments quickly with Venmo balance by searching for the business's listing on the Venmo app. Business owners can add their companies to the app. Online orders on Venmo present huge development potential for business owners.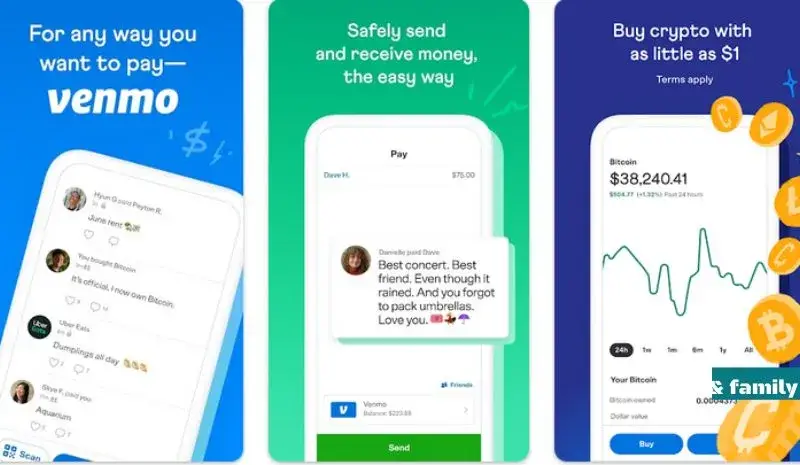 Why only Venmo?
The younger generation, who prefers using phones for money transfers instead of having cash constantly, is becoming quite familiar with Venmo. The emerging millennial "smart" generation wants everything within their smartphone. The main inspiration for Venmo and other apps of a similar nature was this. However, it is more practical than paying with cash, debit, or credit card. Let's examine a few advantages of using Venmo.
absolutely no cost service
Pay at venues
quicker and simpler payments
Is Venmo Safe?
Although the service is relatively secure from the platform's perspective, it is somewhat impenetrable. Anyone recourse to your phone can utilize your Venmo account since it is an app-based service. Venmo advises users to create a unique PIN for their Venmo app to prevent third parties from accessing it. So the answer is yes, it is very safe and secure.
Overall, the application is quite secure because it stores your data on remote, secure servers. However, it is urged that users use extreme caution and keep their private information private.
In addition to these, there are a few other apps that you can use to earn money
#Relief app offer Signup Now, # Strike Referral Program Signup Now, # Rebates Me Signup Now
Wrap Up
However, Venmo users and others who are thinking about using Venmo should be informed that certain of these services are not free. Venmo charges for certain of its services. Additionally, Venmo has dollar limits on a number of transactions. Despite the fees and transaction limits, users might find that the value of Venmo's all-around features outweighs any charges they might spend.
FAQs