Wanna Increase your Streaming experience while cutting your cord? Then you must try Frndly TV.
Frndly TV is an amazing streaming service that offers Hallmark Channel, History Channel, and Lifetime Movie Network. Along with this, you can get access to Cloud DVR and All of this with 7 Days Free Trail. However, After a Frndly TV Free Trail, if you want to cancel Frndly TV Subscription, you can cancel at any point in time.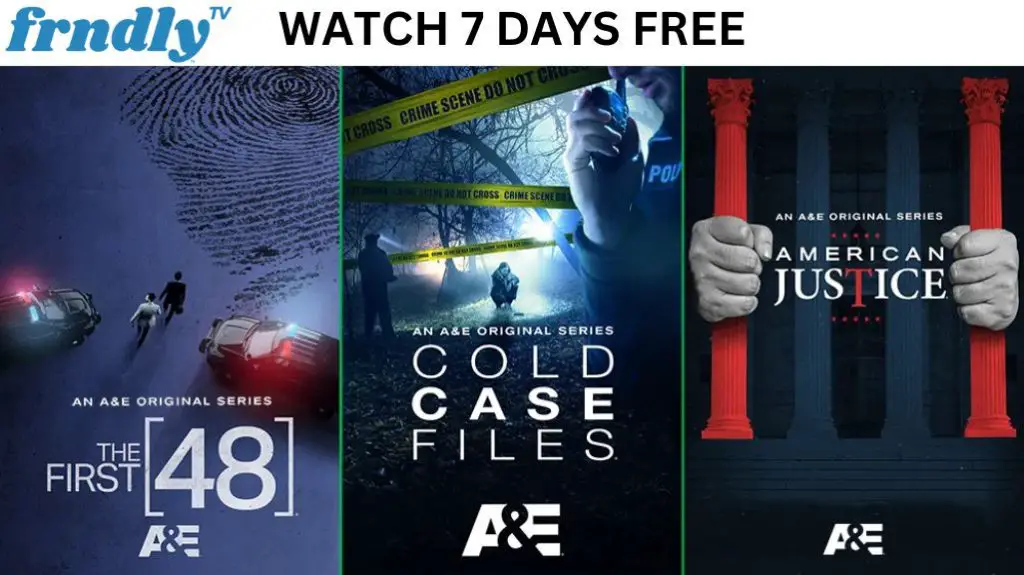 So, Let's Discus What is Frndly TV? Which plan is best to Subscribe?
What is Frndly TV?
Frndly TV is a streaming service that provides live television, on-demand video, and cloud-based recording for over 40 live television networks.
With 30 channels and over 1,000 on-demand programs from The Hallmark Channel, A&E, HISTORY, The Weather Channel, CuriosityStream, Outdoor Channel, BabyFirst, and other providers, you can watch live and on-demand TV.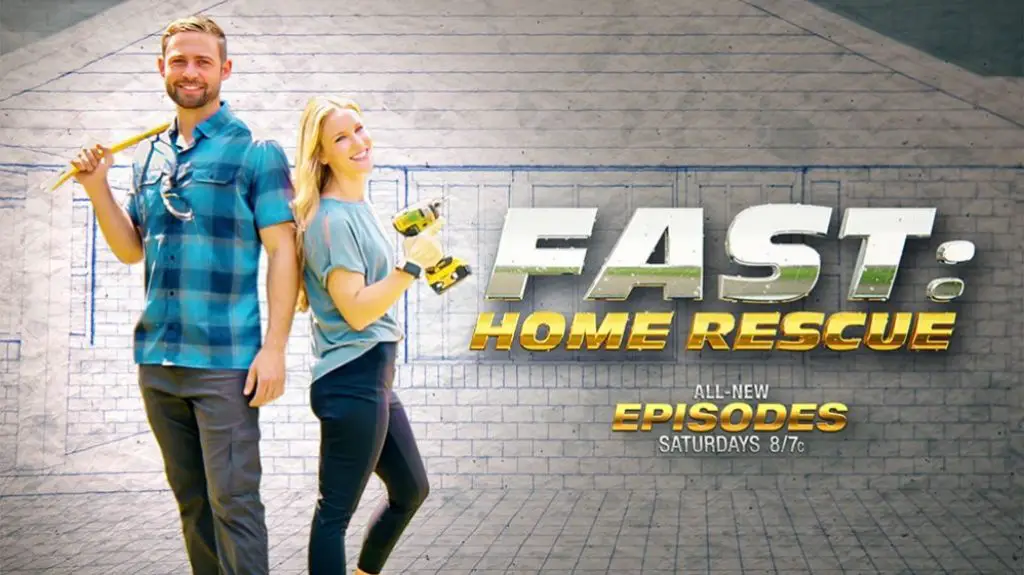 How Much Does Frndly TV Cost?
The price of Frndly TV may be the most surprising thing about friendly tv Because it is so much cheaper compared to other live tv services. Here are the plans that Frndly TV offers:
Frndly TV offers you a great starting package for just $6.99 per month. Access Live TV & On-Demand content with SD Video Quality on one screen.
If you want to Enjoy your subscription with three months of storage and two screen facility, then the Classic Plan is the best choice for you. With 3-Month storage, you can watch Live TV & On-Demand content, view HD video quality, and view content on two screens simultaneously.
Get all streaming benefits for just $10.99. With 9-Month storage, you can watch Live TV and On-Demand content in high-quality HD video, view up to four screens at once, and record as many shows as you want.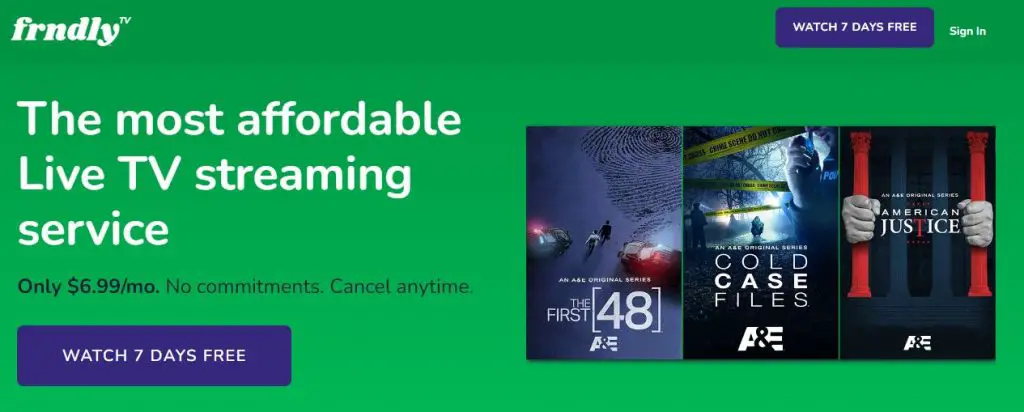 How to Subscribe to Frndly TV?
Just Visit Frndly TV by clicking on "Subscribe to Frndly TV."
Now sign up Using your email and create a Password.
Choose your Plan."Basic," Classic, or "Premium"
Now enter your payment details and click on "Subscribe."
Done! Now you can enjoy your Free trial, and if you love it, then you can renew your plans.

What does Frndly TV offer?
Frndly, TV is not trying to be a total cable tv replacement. Instead, it's focusing on a niche of family-friendly content. More than 20 cable networks are included in all three hallmark channels. 
The weather channel INSP TV and game show network are a few of them, plus as of October 2021, gac family and gac living are now on Frndly TV.
Here are all channels that Frndly TV offers:
A&E
Lifetime
The History Channel
Lifetime Movie Network
Hallmark Channel
Hallmark Movies & Mysteries
Hallmark Drama
GAC Family
GAC Living
IPTV
Insp
Game Show Network
Curiosity Stream
The Weather Channel
FYI
Vice
Outdoor Channel
BYU TV
Sportsman Channel
World Fishing Network
BabyFirst TV
PixL
QVC
Recipe. TV
Getty
Local Now
Dove Channel (on-demand)
Circle
feta
FMC (Family Movie Classics)
frndly On-Demand
DECADES
Heroes & Icons (H&I)
Start TV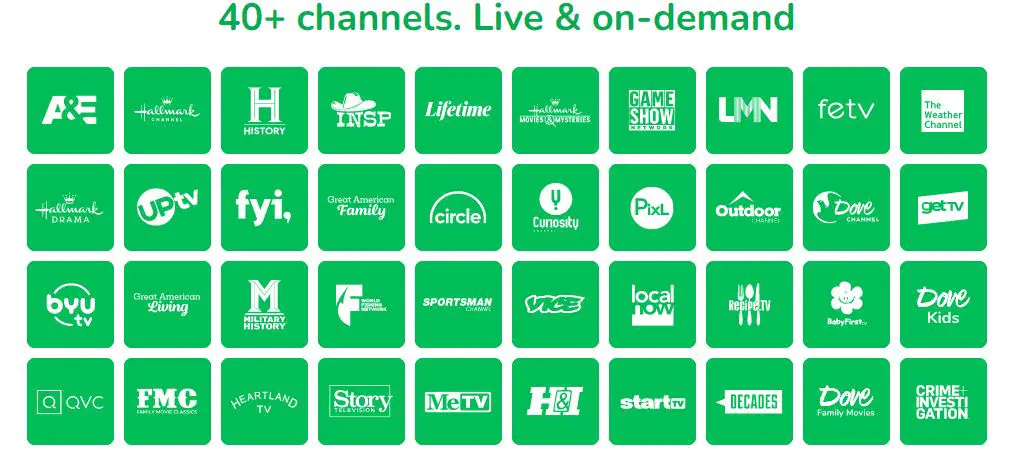 Is it worth subscribing to Frndly TV?
You'll get more than 60 channels of live tv and on-demand content for $10 a month, plus an unlimited DVR and the ability to stream on three screens at once. 
Your recordings are kept for 12 months, and there's a 7-day free trial you can add on epics and stars for an extra cost.
If we compare Frndly TV with Fubo TV or Sling TV, Frndly TV is Cheap and Better option.
Does Frndly TV Include Cloud DVR?
Yes! Frndly Tv offers DVR, But In order to get Frndly TV's cloud DVR functionality, you must purchase either the Classic or Premium package. 
This feature is included as standard with both packages, in addition to viewing streams in high-definition. It is not included with the Basic package.

What Devices support Frndly TV?
Frndly TV can be watched on a smart TV, streaming media player, computer, tablet, or wireless phone, provided that you have a high-speed internet connection. 
In order to view it on your TV, you must install the Frndly TV application on your smart TV or streaming media player.
Here are some of the popular Devices that support Frndly TV:
Roku
Amazon Fire TV
Google Chromecast
Apple TV
Android TV
Conclusion:
Overall We would recommend frndly TV for anyone looking to cut the cord while keeping some lifestyle channels available only on cable. So if you are struggling with whether you need to subscribe to Frndly TV or not, then you must take advantage of Frndly TV's free trial.
FAQs