Are you one of those people who are unable to save money for them at the end of the month? Are you facing the problem that a considerable amount of your salary gets wasted on grocery and other stuff? If yes, then you are unaware of the cashback sites. 
Most of the people do shopping regularly. They spent a considerable amount of money on purchasing products of their daily usage and regular grocery stuff.
They buy these products either online or by visiting the nearest apartment store. A massive amount of the monthly salary is spent on purchasing these daily household products and other stuff.
If you want to save money for yourself, then read this article till the end. We will be explaining to you what cashback sites are and how you can save money from these sites. These sites can help you get a cashback of 1% to 5% on your spending.
How Can You Save Money?
Unfortunately, most of the people spending money on their regular purchases are unaware of what cashback sites are. That's why they are unable to save anything for them while purchasing products for themselves.
Let's discuss what cashback sites are and how they can help us save money on our spending.
What is the CashBack site?
A cashback site is a site where you can earn cashback on your spending. Typical offers are from 1% to 5% cashback, with some merchants offering more than that.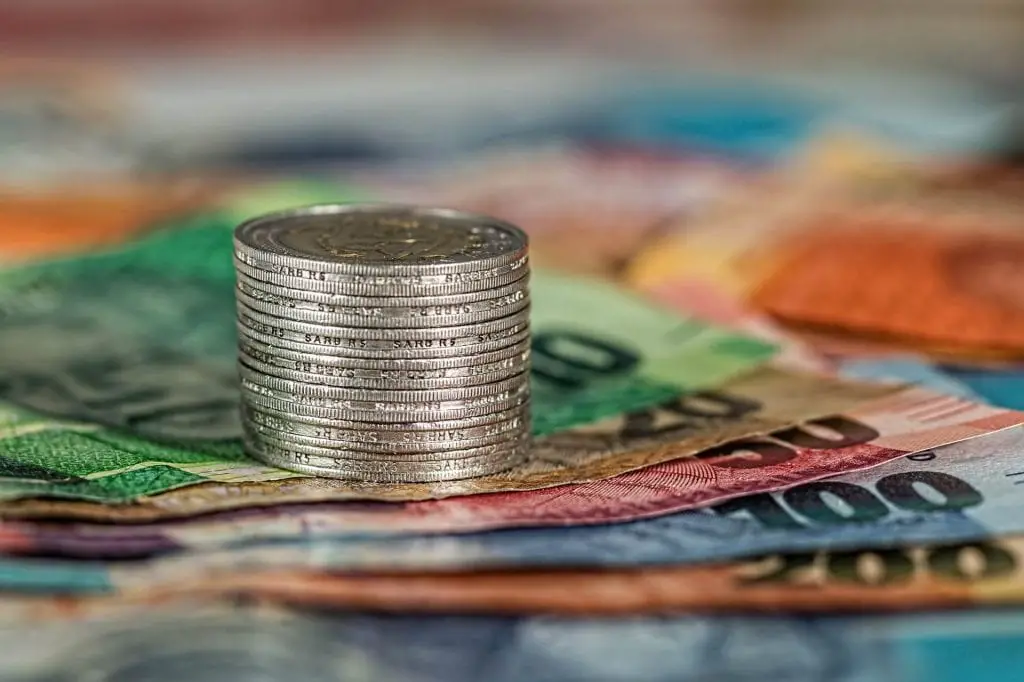 How do these CashBack Sites Offer Discount?
The cashback sites get a commission on the sale of the merchant's product. Then they turn around and give the customer a cut of that commission.
Moreover, they sometimes list coupons for the customer that he can use coupled with his cashback. To get your cashback, you have to remember to shop through the cashback site's portal.
6 Prominent Cash Back Sites
Let's discuss some famous cashback sites where you can get a cashback on your spending and save a massive amount of money for yourself.
1. Ebates
Ebates is considered the best cashback site as it offers premium services to its clients. It offers up to a cashback of around 40% depending on your specific terms and conditions. They offer a vast selection of stores to choose from.
The site is user-friendly having an easy-to-understand user interface, and they are affiliated with over 2,500 online stores.
The best thing about Ebates is that they give you $10 just for opening an account, i.e., $10 is paid as a signup bonus. Moreover, once you get into their plan, you can earn $25 on every qualified referral you make to your friend.
For More Info Read the Complete Details Here.
2. BeFrugal
BeFrugal is a cashback site that works almost similar to Ebates. BeFrugal offers up to 40% cash back at more than 5000 stores. It offers the highest cashback rates. When you shop through BeFrugal, you earn a cashback at hundreds of different websites.
Creating an account on the site is free, and when you sign up, you also receive a bonus of $10  similar to Ebates. If you install their browser extension, it will alert you about cashback offers.
In addition to that, other ways to increase your savings are searching for promotional codes, coupons, and deals on the site. Check the Deals section for limited-time offers and daily deals. BeFrugal allows you to get paid by cheque, direct deposit, PayPal, or gift cards.
For More Info Read the Complete Details Here.
3. TopCashback
TopCashback's tagline is "USA's most generous cashback site."  Apart from having no minimum payout threshold, the site also transfers 100% of its affiliate commissions from partners to its users.
In addition to that, the best feature of TopCashback is that you can earn a cashback even if you shop offline. Visit the Printable Vouchers section of their website and print out the coupons you want to use during your in-store shopping.
Furthermore, in terms of shopping online, TopCashback offers cashback on purchases through Wal-Mart, Amazon, American Eagle Outfitters, and Apple. Most cashback rates hover around 3 to 7 percent, but you can also find deals for 10, 12, and 15 percent. 
TopCashback also offers coupons and cashback for merchants in the UK and India.
For More Info Read the Complete Details Here.
4. Coupon Cactus 
Coupon Cactus provides cash back at over 4,000 retailers, including Target, Old Navy, Sears, and Walmart. Signing up for an account is not only free; instead, the site offers $3.00 for doing so.
Moreover, the site offers a variety of coupons; some will get you a flat dollar amount off from your purchase through selected retailers, while others are based on a percentage of your total purchase amount.
The best thing is that the minimum redemption amount for Coupon Cactus is less than many other cashback sites, i.e., only $10.00. You can get your cashback via a cheque or PayPal, and cashback amounts are paid to site users once every three months.
5. Extrabux
Extrabux allows you to compare the prices, cashback rewards, and coupon codes of items from over 2,500 retailers. Registration is super easy and free. Signing up bonus is $5.00. It also gives you access all of the site's coupons and other cashback deals.
Coupons on the site allow you to get a code for some percentage off on selected products from merchants like Macy's, Amazon and New Balance.
Furthermore, you will also get cashback on your purchases—some of which even apply to coupon discounts! Cashback deals on Extrabux range from 1 to 15 percent back on selected goods.
Another significant advantage of using this site is its free browser extension. Extrabux lets you log into your account through a browser extension and then tracks your cashback as you search the web.
However, a $10 minimum is required to get your cashback via Alipay, PayPal, or cheque. Furthermore, Extrabux rewards you when you refer friends to the site.
6. Mr. Rebates
Mr. Rebates offers you cashback on your online purchases and currently boasts over 2500 different online stores to shop from.  To get started, you sign up on the site for free.
Whenever you want to make an online purchase, do it from the Mr. Rebates site or app to earn a cashback on your purchase.
Once you've earned at least $10, you can cash out through PayPal or paper cheque in the mail.
In addition to that, referring a friend program using Mr. Rebates will allow you to earn 20% cashback of whatever your friends earn. Furthermore, your referral bonus does not affect their cashback in any way. So, referring to your friends is always a win.
Conclusion
Finally, the gist of the discussion is that you must visit these cashback sites to enjoy benefits for you. If you take advantage of these sites, you can save a considerable amount of money from your monthly salary.
Undoubtedly, everyone has to buy products of their daily usage through online shopping. So, why not to take the benefit of these cashback sites to save money for yourself.