Zee5 is an Indian popular internet streaming provider which offers content in 12 languages but primarily in Hindi. It's a subsidiary of Zee Entertainment Enterprises, which is headed by the Essel group and was founded in 2018. And the sunny side of Zee5 is it has operated in 196 countries from which it has 72.6 million monthly active users.
In short, we can say that zee5 is an Indian Netflix that is also paid as well. If you're in the USA want to access content on Zee5, then you'll not be happy to know it's unavailable there. If you try to stream video on Zee5 from the USA, you'll get the following error:
" The content you're trying to access is unavailable at your desired location but don't worry; it'll soon be available in this country."
But like any other problem, there is a solution to this one as well. You can use VPN or DNS that offers Indian internet protocol (IP) addresses to Watch Zee5 content in USA. In this post, I'll tell you how to watch zee5 in the USA with the use of VPN or DNS, so let's start.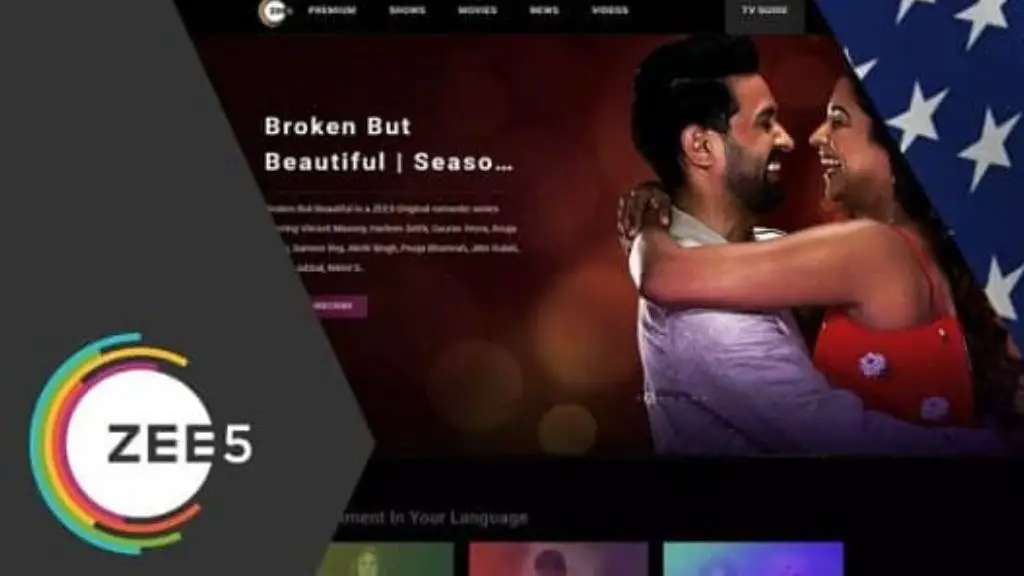 Why use VPN to access the content on Zee5 in the USA?
You can access zee5 in the USA, but it partially means Indian libraries aren't available there. But with the use of a VPN or a DNS, you will not only unlock all the libraries on zee5 but also stream video at a low price. Moreover, you will also watch free content with an Indian server, but if you're living out of India, you can buy on a premium subscription.
Didn't you get it? If so, don't worry; let me simplify it. When your devices make a  connection with an Indian server by using either VPN or DNS, it'll show you as a resident of India. Now you've access to all the content, including those Indian libraries that aren't accessible outside India. Besides, when you appear as a resident of Indian, then no geographical restrictions apply to you.
By shuffling your original IP address, you will have access to a wide range of plans, and also you can subscribe to the cheapest zee5 plan. As you're in the USA, you only have two options to get the zee5 premium plan which is also not as good as the Indian version of zee5 is. The two zee5 premium subscription plans are as follows:
Monthly: $9.99
Yearly: $69.99
But if you change your IP address with an Indian IP address, then you can choose from the following premium subscription options:
Monthly: 99 INR
Quarterly: 299 INR
Bi-yearly: 599 INR
Yearly: 999 INR
If we convert the Indian price of zee5 yearly subscription into US dollars, it'll become $13.69. Further, if you compare the price of an Indian annual zee5 subscription, you'll know that it costs 5x less than the similar USA zee5 plan.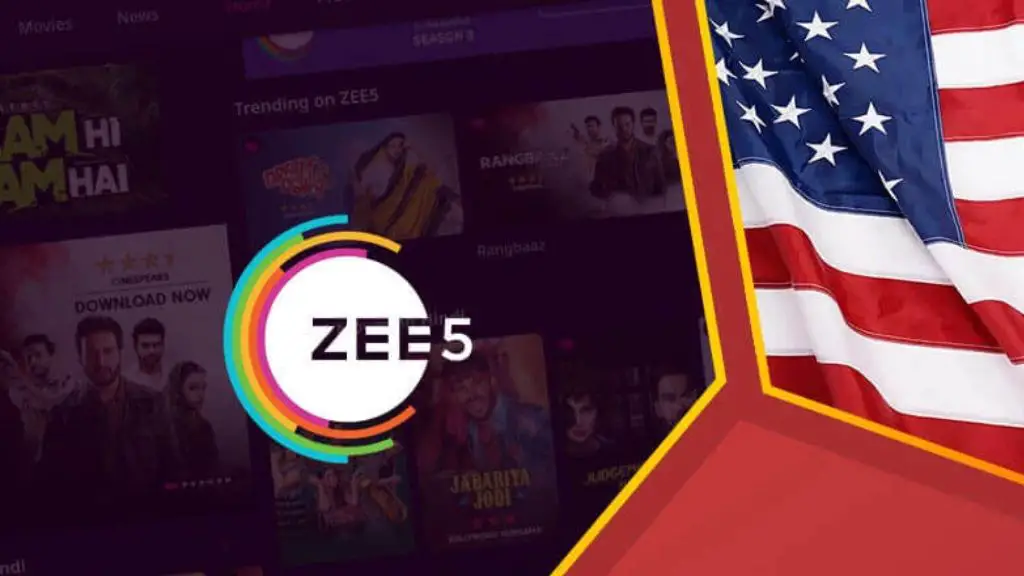 How can you stream videos on zee5 in the USA with a VPN?
If you want to watch zee5 in the USA or any other country using a VPN, then you've to follow the four simple steps. These are:
Download the VPN app and create an  account
Now login to your VPN app account
Afterward, connect with the Indian sever from the list of various servers
Subsequently, go to www.zee5.com and start watching your favorite programs
Benefits of using VPN:
A VPN provider uses high standard AES-256 encryption to ensure that what you do on the internet is not viewed by the third party
It gives you complete access to the internet while hiding your identity
You can unblock any sort of content, including videos on zee5
Straightforward to use
Drawbacks of using VPN:
It is not supported by all digital devices
It usually slows as it provides you anonymity while using the Internet
High-quality VPN services are expensive than DNS
Read Also, How much Does Fubotv Cost
How can you stream videos on zee5 in the USA with a DNS?
You can Watch zee5 in USA without VPN if you run DNS on your device, including tablets, smartphones, laptops, and PC. Let's see what you need to watch videos available on zee5 outside India:
Install DNS on your device
Now create a DNS account and set it up
After that, go to www.zee5.com and enjoy your favorite series and TV programs
Benefits of using DNS:
It helps the user unlock geographically restricted content, including zee5
Moreover, it is generally faster than VPN as it doesn't provide you anonymity
It also works on digital devices that do not support VPN
Cheaper than VPN
Drawbacks of using DNS:
It does not hide user identity
As you are at the risk of being tracked by third parties, hackers, and especially by your internet service provider
Complicated for newbies to set it up
It just unblocks that content that is restricted at DNS level
What are the differences between DNS and VPN?
The primary difference between the DNS and VPN is just privacy which is much better in VPN. But when it comes to speed and greater streaming of videos, then DNS had no match. So, the question that comes to mind is which one to use for unblocking zee5 in the US. Our advice is to go with DNS as you are going to access content on zee5, which is not illegal at all. Moreover, the proxy only works for unlocking those sites that are blocked at the DNS level to bypass IP protocols; a VPN is not a must for watching zee5 in the USA.
Final Words
To be honest, there is no information about when zee5 will be officially available in the USA. We are all impatiently waiting for the zee5 unlocking in the USA, but till then, you can take the benefit of changing your IP address with the use of VPN or DNS to enjoy Indian movies and shows without any restriction.