A FloSports free trial cannot normally be found on their website. If you give them your credit card information ahead of time, they will usually offer a seven-day free trial. At the beginning of the trial period, your credit card will be verified, and if you do not cancel the trial, a charge will be applied to begin your subscription when the trial ends.
If you sign up at Flosports, you can use the site for seven days without paying anything, giving you plenty of time to review all the great content they offer. FloSports will let you keep your account after the free trial ends, even if it lasts only seven days. You just need to upgrade to their monthly or annual membership plans.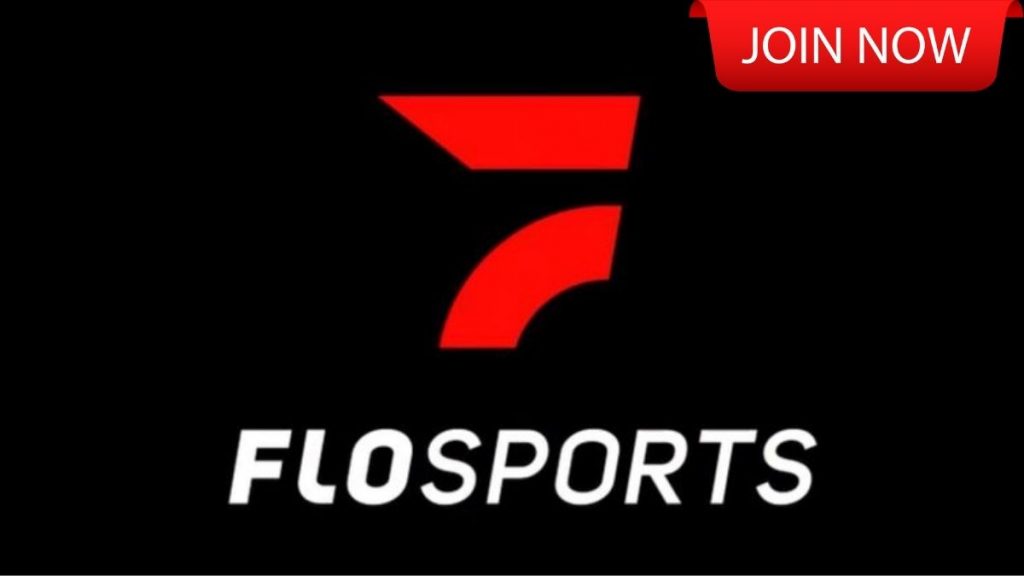 About FloSports
FloSports is a subscription-based sports broadcaster and streaming service. Founded in 2006, the company is based in Austin, Texas, United States. FloSports is a venture-backed subscription video streaming service for sports offering access to hundreds of thousands of competition events across 25+ vertical sports categories in the US and abroad.
The company has established itself as an innovator and leader in sports streaming with a library of more than 300,000 hours of premium content, including news, expert commentary, films, documentaries, and more. Your sport finally has a home.
By 2016, the company had raised $8 million in Series A and $21 million in Series B financing, led by DCM Ventures and Bertelsmann Digital Media Investments. By 2019, it had grown to 250 employees and raised a further $47 million in Series C financing.
TrackWrestling was acquired by FloSports in early 2021, allowing the company to stream more wrestling events and bring wrestling analytics to its FloWrestling platform. In October 2021, it was announced that FloSports had acquired HockeyTech, an ice hockey streaming platform, and sports data provider.
Flosports Subscription Cost
What sports do FloSports cover?
FloSports is proud to provide coverage across 20 sports through 25 different channels!
Wrestling
Track & XC
MileSplit (HS Track & Field and XC)
Gymnastics
Elite Fitness
Softball
Hoops
Cheer
Combat
Grappling
Volleyball
Marching
Varsity.TV
Swimming
Hockey
Rodeo
Racing
Voice
Rugby
Dance
Cycling
Football
Bowling
Soccer
Baseball
Steps to Subscribe FloSports Account?

Click Choose Your Sport

Your browser will redirect you to a page that includes all the websites we offer. Choose your favorite sport from over 25+ options by clicking on it.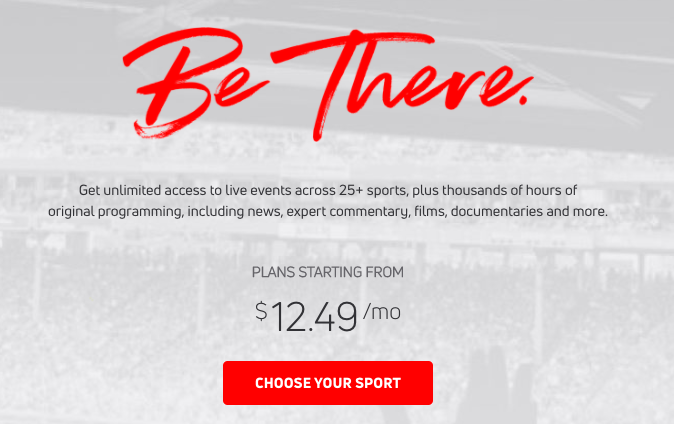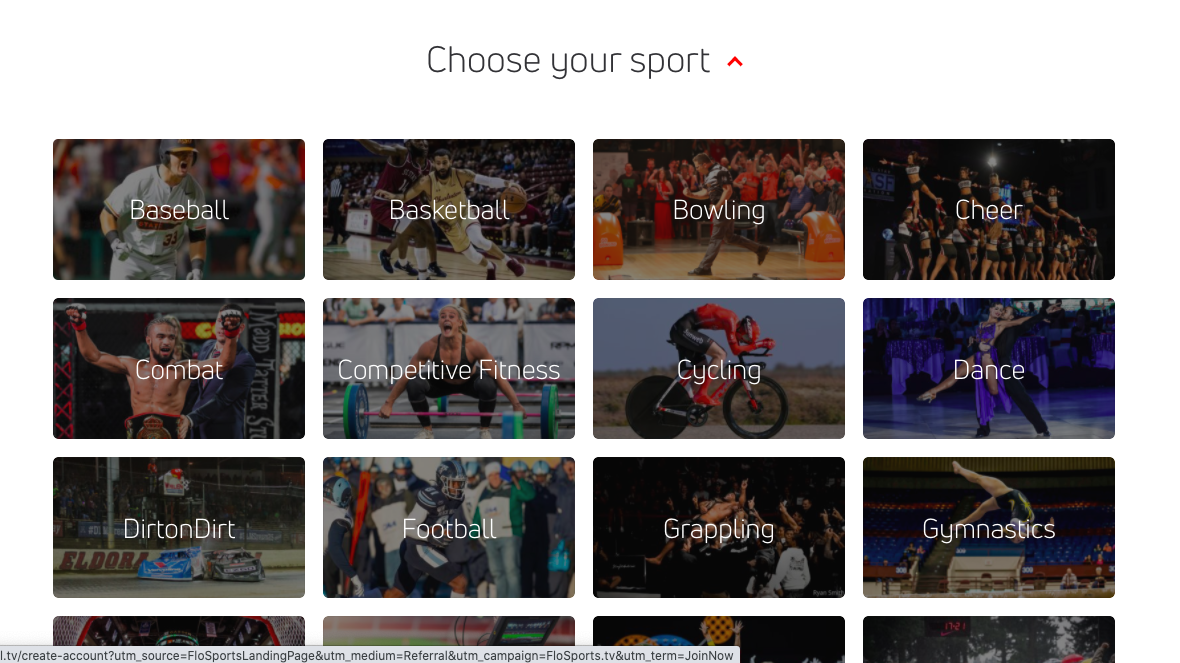 Create a login
You can set up your login information in two ways.

Provide an email address and a password.
Sign in with Facebook.

Log in with your Facebook account by clicking "Continue with Facebook". If your device does not support the "Login with Facebook" option, you will need to use your Facebook email address and password.

After Entering your login information and click "Join Now".
Confirm your email address

Make sure that your email address is spelled correctly before clicking "Join Now.". Incorrect spelling of your email address will prevent you from logging in in the future. Verify the spelling by clicking the Confirm Email button.
Choose and pay for a subscription

Select the subscription that best meets your needs if more than one option is available. Some sports offer only one subscription option. After selecting a subscription, enter your payment information. Click Become Pro to submit your payment information and purchase your subscription.
Click "Payment Terms" to read our terms of service before subscribing.

Start watching!

On the homepage, you will be able to watch live events, replays, and exclusive content after you log in. I hope you enjoy your subscription.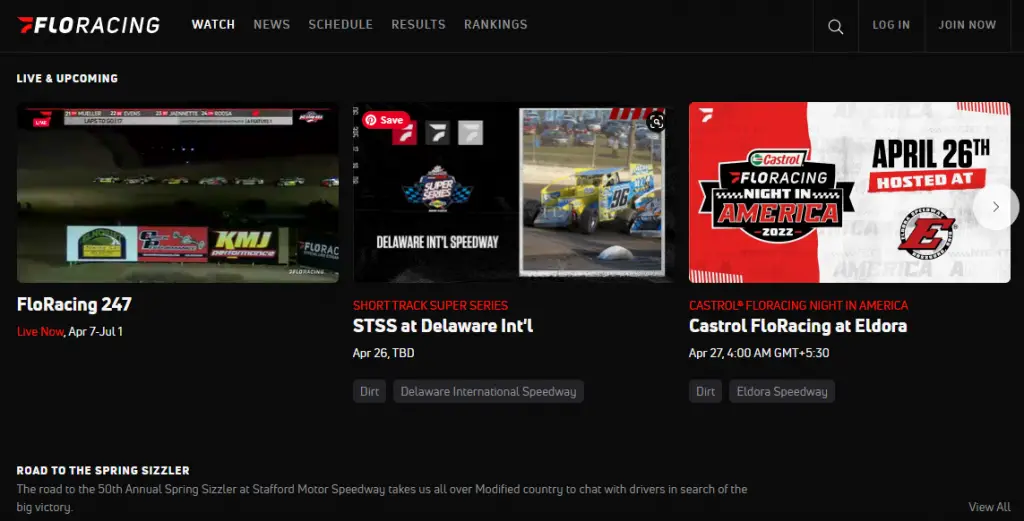 FloSports Plan
FloSports is available for $12.49 a month, or $149.99 a year if you pay annually instead of monthly. However, $12.49 is meant to represent the average monthly fee billed annually for a yearly subscription. The cost of a monthly subscription is $29.99. Whether it's a monthly or annual subscription, both options will operate regularly.
FloSports free trial
Free trials are offered sporadically by FloSports, and they are usually only available for a short period of time, usually seven days. So that you will want to become a regular customer, we want you to enjoy our service so much.
The subscription will continue month-to-month (or year-to-year if you have chosen an annual subscription), with charges automatically applied to your credit card unless you cancel. If you wish to cancel, you must do so before your renewal date. If you do not cancel before the renewal date, your subscription will remain active until the end of the cycle. You will not receive a refund if you cancel before the end of a billing cycle.
On most devices, it is relatively easy to cancel FloSports Subscription, but it depends on how your account was configured. Flosports offers over 25+ live sports events and thousands of hours of original programming, including news, expert commentary, films, and documentaries.
If you feel Flosports is Costally Read and Subscribe to ESPN Plus Free trial
FAQ on FloSports free trial