Are you migrating to US and missing your favorite regional shows? If yes, Then SlingTV has got you covered!
SlingTV International Allows you to watch your popular shows in your native language at the most affordable cost!
So, now you may be wondering How to watch Sling International in USA?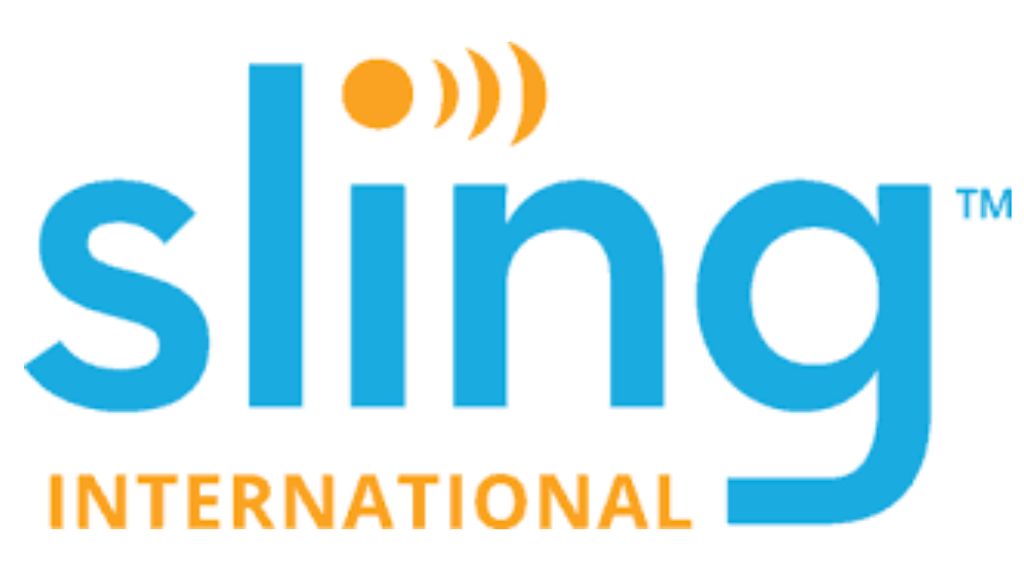 This article will guide you to watch SlingTV International along with step by step process to subscribe to SlingTV. So Let's Get Started!
What is SlingTV International?
Sling TV is one of the most popular live-streaming services available. It has an affordable price point and offers many popular channels, making it an excellent alternative to a traditional cable plan.
Sling International offers various international channels, including many in HD. You can watch shows and movies from Brazil, France, Germany, India, Italy, Japan, Korea, Mexico, and more. With Sling International, you can add premium channels like HBO®, SHOWTIME®, and STARZ®.
How Much Does SlingTV International Cost?
Sling TV is a great option for budget-minded consumers. It offers three affordable packages: Sling Orange, Sling Blue, and the combined Sling Orange & Blue. This makes it much less expensive than other live-streaming services.
You'll also be able to use the Sling TV free trial with a Sling Promo Code.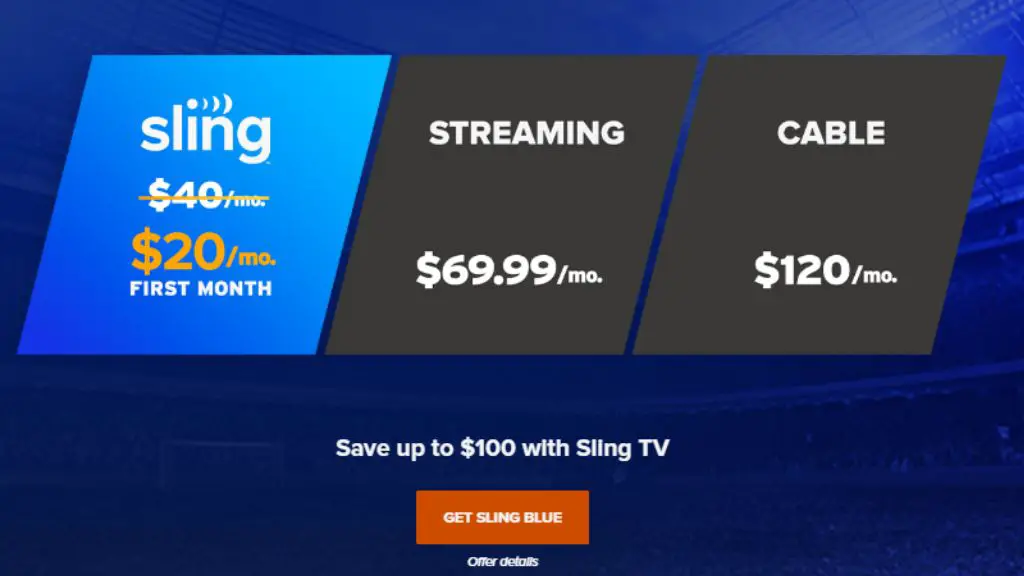 Wanna get more detail about SlingTV Plans? Read our article on Sling orange vs blue and find the best plan for you!
International Sports
Desi Binge + Cricket Monthly: $10 Per Month.
Desi Binge + Cricket Annual: $99 Per Month.
Desi Binge Monthly: $10 Per Month.
South Plus: $10 Per Month.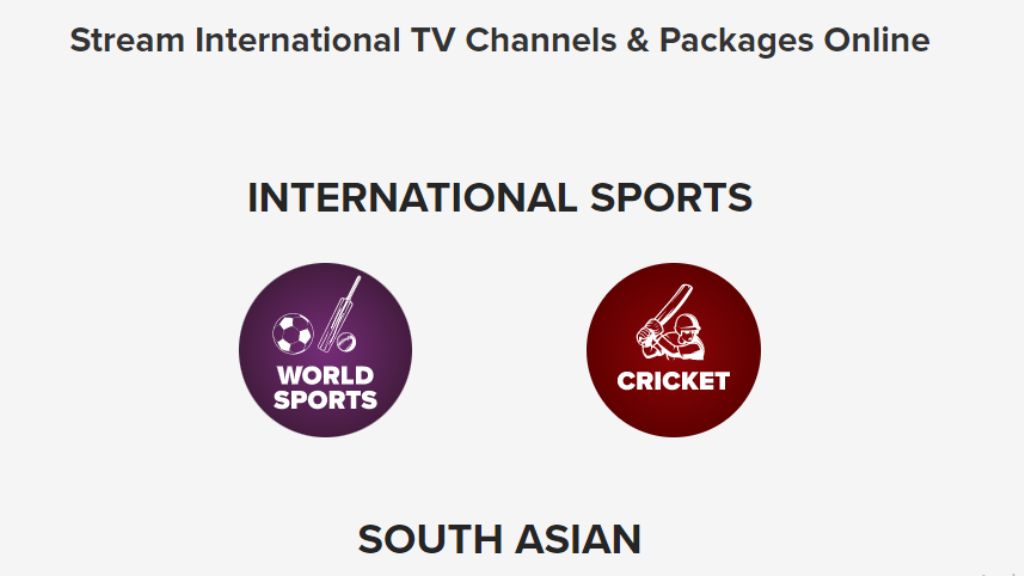 Sling Orange offers 30+ channels with a heavy focus on sports. You'll get ESPN, ESPN2, and ESPN3 included. In addition to live and on-demand sports coverage, you'll enjoy great content from TV channels like Cartoon Network, Disney Channel, and Nick Jr.
Want to know more? Read our related article:
How to Sign Up for Sling International Packages?
Visit Sling TV's homepage for additional details.
Simply select "Join Now!" from the menu.
Begin by selecting the orange "Watch Now" option.
Still, we'll need more from you than just your email address—specifics like a robust password are required.
Choose the deal that interests you the most.
Towards the bottom of the page is an "Extras" section, where you can get a rundown of available extras.
Select as many or as few "Premiums" as you like to personalize your order.
Please provide your details and a link to make a payment. Participants can join up using their credit cards or PayPal.
Clicking "Finish and Submit" will grant you immediate access to Sling TV.
What channels does Sling TV International have?
Sling TV has a great selection of International channels, specifically when it comes to ABC and CBS.
Sling TV Full Channels List
A&E
AMC
AXS TV
BBC America
BET
Bloomberg Television
Bravo
Cartoon Network
CNN
Comedy Central
Comet
Cheddar
Discovery Channel
Disney Channel
E!
EPIX Drive-In
ESPN
ESPN 2
ESPN 3
Food Network
FOX (select markets)
FOX News
FOX Sports 1
Freeform
Fuse
FX
HGTV
History Channel
HLN
IFC
Investigation Discovery
Lifetime
Local Now
MotorTrend
MSNBC
National Geographic
NBC (select markets)
NBC Regional Sports Networks
NBC Sports Network
Newsy
NFL Network
Nick Jr.
Stadium
SYFY
TBS
TLC
Travel Channel
truTV
TNT
USA
Viceland
Sling TV sports channels
SlingTV is a decent option if you like to watch sporting events. The Sling Orange and Sling Blue package each come with different sports channels, so it's easy to find the right plan for you. 
With Sling Orange, you'll get major channels like ESPN, ESPN2, and ESPN3, so you can watch major events in various sporting categories such as baseball, basketball, football, golf, and tennis. You also get Stadium which mainly broadcasts live college sporting event broadcasts.
With Sling Blue, you'll enjoy a more expansive sports channel lineup, including NBC Regional Sports Networks in select markets. This package doesn't include ESPN but offers the FOX Sports 1 network and NBC Sports Network and Stadium. 
If you want to watch football on NFL Network and other major sports programming, but you also want regional sports channels like NBC and ESPN, then opt for the Sling Orange + Blue package instead. This plan combines all the channels from both packages, so you can take advantage of everything.
Sports Extras
Costing an additional $10 per Month, this add-on package comes with 15 extra sports channels for Sling Orange subscribers, including:
ACC Network
Longhorn Network
MLB Network
MLB Strike Zone
NBA TV
NHL Network
Outside TV
ACC Network Extra
beIN SPORTS
ESPNews
ESPN
Pac-12 Network
SEC Network
SEC Network+
Tennis Channel
There are 12 additional channels available to Sling Blue subscribers with this add-on:
beIN Sports
FOX Sports 2
Golf Channel
MLB Network
MLB Strike Zone
NBA TV
NFL Red Zone
NHL Network
Olympic Channel
Outside TV
Pac-12 Network
Tennis Channel
You can get all these channels as part of your Sling Orange + Blue subscription if you purchase the Sports Extra plan.
Comedy Extra
This Extra cost $5 per Month And comes with 10 additional channels for Sling Orange subscribers, which include:
CMT
FETT
TV Land
Game Show Network
Logo
MTV
MTV 2
Paramount Network
Revolt
truTV
All of these channels will be available to Sling Blue subscribers except truTV since it's already part of the default lineup.
Kids Extra
Kids' programming is the focus of this $5/month Extra. For subscribers of Sling Orange, it comes with 7 additional channels. This includes:
BabyTV
Boomerang
Disney Junior
Disney XD
duckTV
Nicktoons
TeenNick
The add-on is also available to Sling Blue subscribers, except for Disney channels.
News Extra
Additional news channels from around the globe are available for $5/month for Sling Orange subscribers. This includes:
BBC World News
CGTN
Euronews
HLN
Law & Crime
News 18
NewsMax
RT America
Science Channel
Weather Nation
All of these channels will be available to Sling Blue subscribers except for HLN, which already appears in the default lineup. There are also a few others – CNBC, FOX Business, France 24, and News 18.
Lifestyle Extra
This Extra costs $5 per Month and brings your several additional lifestyle channels not available with the default plan. Sling Orange subscribers will get 10 extra channels:
Cooking Channel
Hallmark Channel
Hallmark Drama
Hallmark Movies & Mysteries
LMN
VH1
WE TV
DIY Network
FYI
Z Living
Sling Blue channels will also receive all these channels, plus Oxygen.
Hollywood Extra
Hollywood Extra offers you access to some of the best classic films and award-winning independent films for an additional $5 per Month. With this Extra, Sling Orange subscribers will gain access to the following five channels:
Cinémoi
SundanceTV
Turner Classic Movies
HDNet Movies
REELZ
Heartland Extra
You can watch American lifestyle programs and outdoor sports channels with this Extra, which costs $5 per Month. With this Extra, Sling Orange subscribers will receive 11 additional channels:
American Heroes Network
Cowboy Channel
PixL
Pursuit
RFD-TV
RIDE TV
Sportsman Channel
World Fishing Network
Destination America
Great American Country
Outdoor Channel
Whether you're looking for the latest Bollywood blockbuster or a heart-warming children's tale, Watch everything with Hindi Channels on Sling.
Conclusion
SlingTV International offers an easy and convenient way to connect with your culture and keep up with your favorite entertainment content, all in your native language. Whether you're a fan of documentaries, dramas, or comedies, SlingTV International has something for everyone.