Do you want to watch Hindi channels in the USA? If yes, then you are in Luck! Sling TV is the most popular and convenient way to watch Hindi channels in the USA.
Sling TV offers a variety of Hindi channels that you can watch online. In order to watch Hindi Channels In USA on Sling, You need to subscribe to the popular International package. 
This guide will show you how to watch Hindi channels on Sling TV and get the latest discount on the biggest streaming package.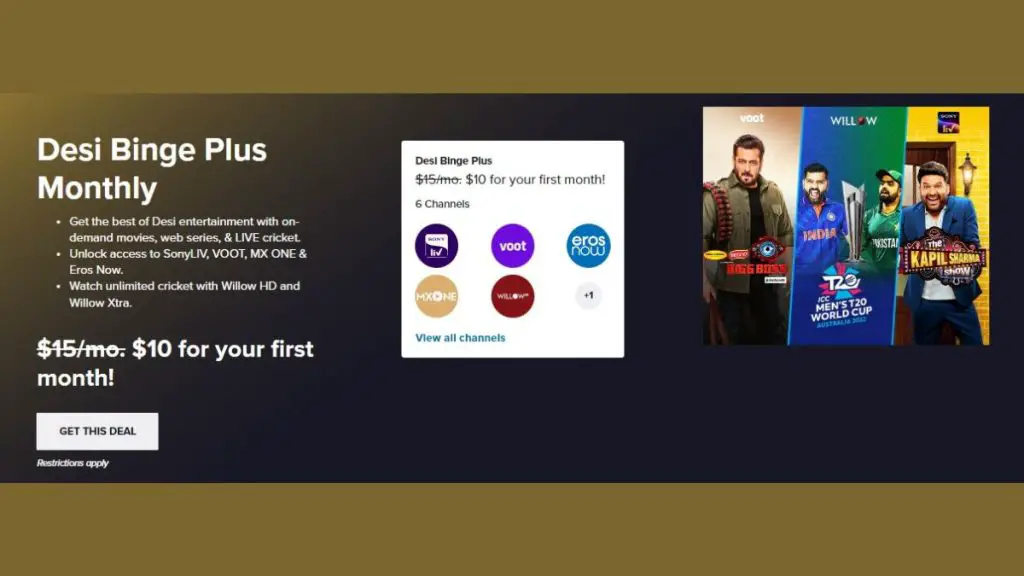 Best Way To Watch Hindi Channels in USA on SlingTV
"Sling TV is the best way to watch Hindi Channels in USA"
If you choose to watch your favorite Hindi shows during a break in the live episode, you can save your favorite movies with DVR storage. Sling provides multiple packages that save money while paying only for the channels you are watching.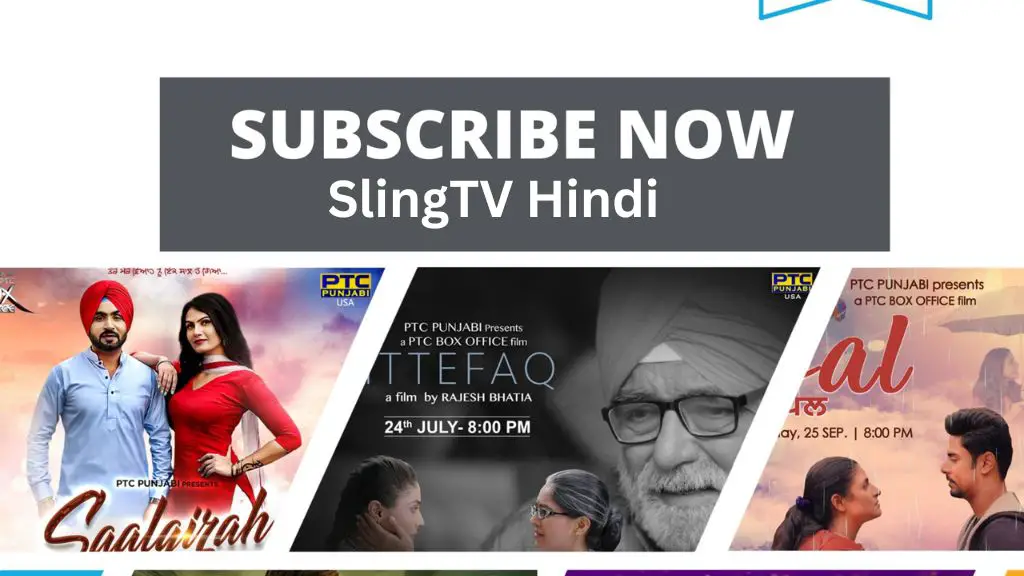 Best Sling TV Plans To Watch Hindi Channels In USA
Sling is a live TV streaming service that gives you access to your favorite channels and shows. You can watch Hindi channels in USA on Sling by subscribing to the Sling International package.
Here are the best SlingTV Plans:
You will get Hindi entertainment, music, and news in a package that is easy to use. You also get entertainment, music, news, and lifestyle programming worldwide.
Get the best of Indian entertainment with access to SonyLIV, VOOT, and Eros Now, three of India's most popular on-demand apps, along with Willow Cricket, which gives you unlimited access to LIVE cricket matches.
Enjoy unlimited access to India's most popular video-on-demand apps and watch top Desi TV shows, web originals, and movies! This package is one of the Best ways to watch Indian TV serials at Lowest Price.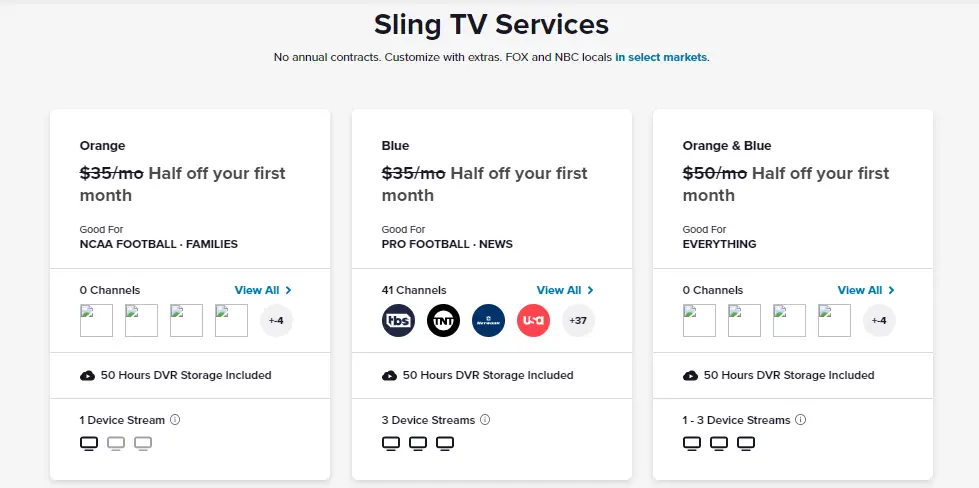 What Hindi Channels Does SlingTV Offer?
The Sling International package offers a variety of Hindi channels, including Sony Entertainment Television, Colors, Star Plus, Life OK, ZeeTV, and more. With Sling, you can watch Hindi channels in USA without cable.
Sling TV Hindi offers the following channels:
SET
Aapka Colors
Zee TV HD
&TV
Aaj Tak
Willow Cricket
Willow Extra
SAB TV
Sony Mix
India Today
INCLUDED BONUS CHANNELS
Channel One News
Garv Punjab
Garv Punjab Gurbani
Garv Shree Swaminarayan
Gulistan News
Hindi Khabar
HMTV
INSYNC
iPlus TV
JK Channel
Jus Hindi
News World India
News18 North East
Prag News
Prajna TV
Public Music
Public TV
Region TV
Sadhna Plus News
Sadhna Prime News
Total TV
Tunes 6
TV Asia Telugu
Zee Bihar Jharkhand
Movie Masala
Sakshi
BabyTV
Bloomberg Television
DUCKTV
Eurochannel HD
Euronews
Fandor Festival
France 24 (English)
India Today
Nature Vision HD
NDTV 24×7
News18
RT Network
Trace Urban
Zoom
Z Living HD
Which Devices Support SlingTV?
Sling TV is a streaming service that offers live and on-demand TV from popular networks. It's available on many devices, including Roku, Amazon Fire TV, and Chromecast.
Here are all devices that are available on SlingTV:
Web browsers (Chrome, Safari)
iPhone and iPads (iOS 11 and later)
Most Android phones and tablets (OS KitKat 4.4 and later)
Apple TV (4th gen and later)
Roku (LT and higher)
Smart TVs (LG, Samsung, Roku, Fire TV, Vizio, and select Android TVs)
Fire TV (all models)
Fire tablets (Android OS 4.4.2 and later)
Select Chromebook devices
All Chromecast devices
Google Nest Hub and Nest Hub Max
Oculus Go (3.54 or later)
Xbox One, Xbox One S, and Xbox One X
Xfinity X1
What does Sling TV offer?
When you sign up for Sling TV, you can use the Sling TV DVR to store up to 50 hours of content for free in the cloud.
High-definition streams are available on Sling TV (HD). Most of the time, the best live-streaming video on this platform is around 720p. Read our SlingTV Review to learn more!
Conclusion
To watch Hindi channels in the USA on Sling, you must subscribe to the International package that includes Hindi channels. 
Does Sling TV have Hindi channels?
Sling TV Desi is the perfect streaming service for those who want to watch content in their native language. With packages available in more than ten languages, including Hindi, Punjabi, Urdu, Tamil, Telugu, Bangla, Kannada, Malayalam & Marathi, there's something for everyone.