Temu gives you the way to make $10,000 seamlessly by doing dropshipping in 2023. This article gives you a complete map of Temu dropshipping and how to successfully earn $10,000 by scaling your business.
Dropshipping has become an intensively popular business these days due to its basic principle of selling products online without managing any inventory or order shipping complications.
As a dropshipping business wins a lot of attention, Temu also stands up to offer this earning potential to you by granting you distinct categories of products that can be purchased at wholesale or resold. 
Read more to get full coverage of Temu Dropshipping, its benefits, and from startup to scaling $10,000 through it. 
 Latest Updates! Grab Temu Best Deals 2023 and enjoy big savings on your products.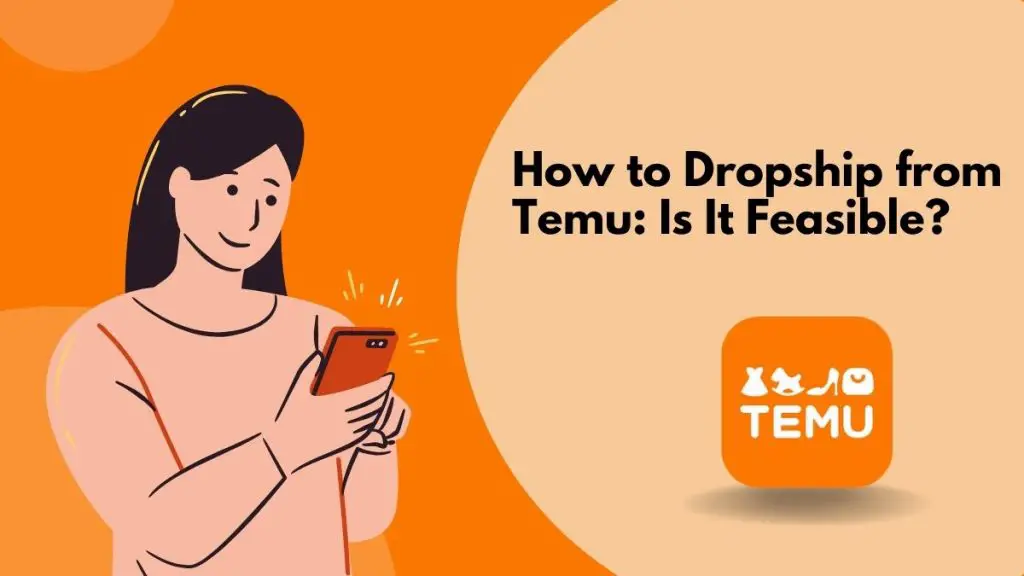 What is Temu Dropshipping?
Temu is a Chinese-based shopping platform owned by e-commerce company PDD Holdings Inc. Its main focus is to provide high-quality goods at wholesale rates to Western consumers.
When you start dropshipping with Temu, you have a wide catalog of products to list for sale on your website. The consumer purchases the item from the third-party supplier, who then manages all the inventory and ships it directly to the consumer. 
Temu's policy does not really support dropshipping, but it allows the dropshippers to earn by ship orders directly from the manufacturer to the consumer. 
Explore all the hidden facts below to scale up your dropshipping business and earn more than $10,000 with Temu Dropshipping in 2023. 
How do you create your Temu Dropshipping Store?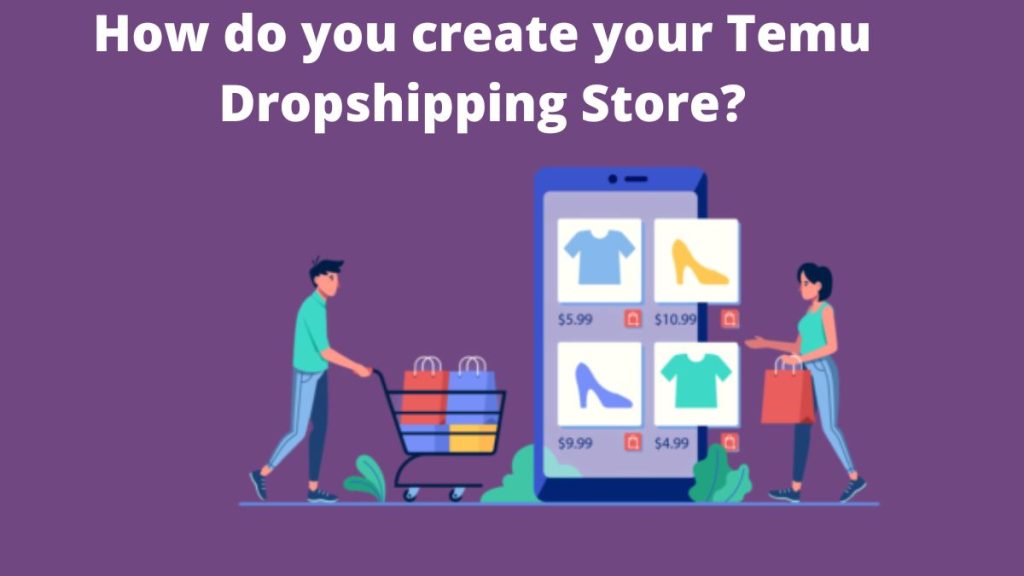 To start dropshipping with Temu, you need to establish a store where you can easily list your products for sale. These step-by-step details will let you build a high-earning store:
Create your store on SHOPIFY! Shopify is an e-commerce platform that allows you to set up your online storefront and provides you with advanced tools so you can sell products like professionals.
Storefronts should be organized— Now you need to make up your Shopify store theme to establish an exclusive brand according to your selected niche and products. 
List products in your store— It's time to list products with a quality picture, an attractive description, and, most importantly, a good title.
Set your product price— Set a competitive product rate while keeping a safe margin. 
Raise your store— To increase popularity or traffic, promote your store on different social media platforms like Instagram, Facebook, and others. 
 Comparison! TEMU Vs SHEIN which is best for you.
How to get the right products from Temu for dropshipping?
Once you launch your store, you have to select the winning products according to your niche to achieve success. There are some tips that help you choose the right products:
Find a high-selling product— Locate the top-selling product in your selected niche of interest. Analyze the bestsellers; if you are interested in electronics, keep an eye on its high-selling items. 
Balance product rates— Set a profitable margin on products, but be sure to analyze first Temu's wholesale price and then compare your item price with others like Walmart and Amazon so that it helps you generate a balance rate and gives you more sales.
Locate top-rating items— Ensure that the product you are choosing has a good rating and more positive reviews to attract consumers. 
Test the product— Before placing the product in the store, check it out yourself first by ordering a product sample. Look over its quality and overall specific product features; this will save you from returns, bad reviews, and defective inventory. 
Pro tip: When you purchase a sample  make a video of your testing items and take quality pictures to divert more interest from the audience towards your store which generates more sales.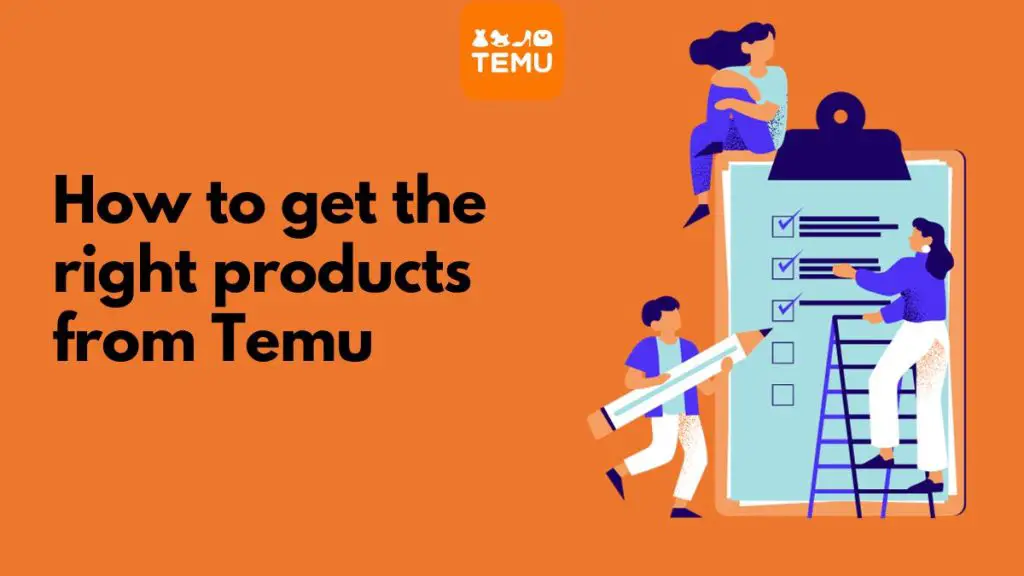 Steps to increase your Temu dropshipping sales: [Earn $10,000]
To earn $10,000 with Temu dropshipping and get profitable sales, you need to focus on the key points mentioned above to scale up your business.
Here are some points that will help you boost your Temu dropshipping business:
Consistently add new products to your store by unlocking more new features to buy.
Give timely discounts and deals to your customers during special occasions or slow seasons.
Include the email subscription feature, and then you will send new promotions, products, and offers by email to connect with your consumers, which will then bring you sales.
Increase your store promotions. As the store gets more visits, your sales rate increases.
Promote your products through a network of influencers who display your items to their followers and direct them to your store. 
Running paid ads on Google, Instagram, and Facebook also brings high traffic to your store. 
What are the benefits of Temu Dropshipping?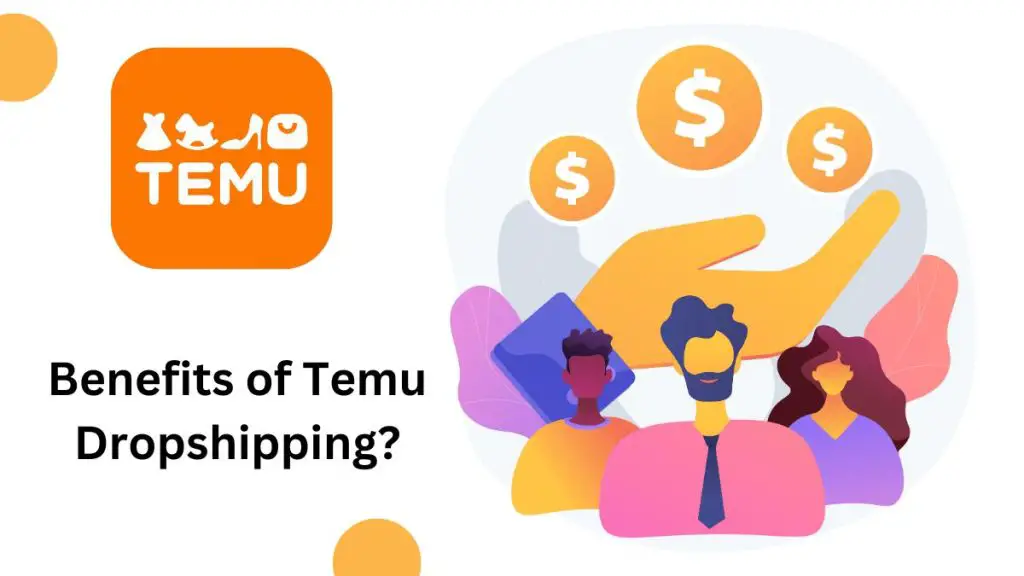 Temu Dropshipping is recommended to dropshippers due to these listing benefits:
Profitable Margins:
Temu costs cheap prices as it offers quality products at wholesale rates. This will benefit you by maintaining a competitive price with high-profit margins. You can also manage inventory at very low rates.
Broad Product Selection:
You have a wider catalog to drag products into your store. Temu collaborates with distinguished professional suppliers to provide you with an expanded library of products from several categories, like electronics, fashion, beauty, décor, kitchen gadgets, and more. 
Delivery Perks:
Most of the items are shipped from US warehouses, which benefits by delivering parcels right on time to the customers. And your customers will be happy with free delivery on all orders above $49.
Offers High Discounts:
With its low-cost products, Temu provides exclusive discounts and deals on its products, which drive high traffic to your site as customers are ready to grab the discounts on special occasions. 
User-friendly Interface:
You will get an excellent dropshipping business experience with the Temu mobile app, as it gives you a seamless way to manage products, inventory, order placement, track shipment, and flawless communication with suppliers in a single app.
Is Temu Dropshipping for you?
Temu provides you with the flexible option to start a dropshipping business and achieve a monthly earning goal of $10000, you can even earn more than that.
Dropshipping with Temu is a fair deal with both dropshippers and suppliers, as it unlocks various benefits for you (listed above). But the only mess is that your consumer receives the parcel with the Temu product packaging, which means your consumer identifies the main supplier and you can't retain your store brand. 
If you feel okay with it, Temu Dropshipping serves as an attractive and game-changing platform for you.
Conclusion:
Overall, the Temu Dropshipping model provides you with an invigorating earning scope to make your name in the dropshipping business in 2023. 
It gives you products at wholesale rates, profitable margins, good customer service, fast delivery, low-cost inventory, quality products, discounts & deals, a wide catalog, and more likely features to scale up your dropshipping business. 
This article covers all the key details that you need to be a part of Temu's Dropshipping Business 2023.