You love to earn money by shopping online? If yes, then this platform is specifically for you as it provides a cashback offer on each purchase.
Quidco is an app designed for users to earn a cashback reward for their online purchases. Whenever you buy a product from a Quidco partner store, you receive a credit in return. On Quidco, there are various options to withdraw money via direct bank transfer, PayPal or gift cards. Another way to earn with Quidco is its referral program. You can earn rewards through it, you also have a sign up bonus to start with.
To enjoy its cashback offers and other rewards, first let us explore the Quidco service, its features and also discuss its Sign up and Quidco Referral Bonus.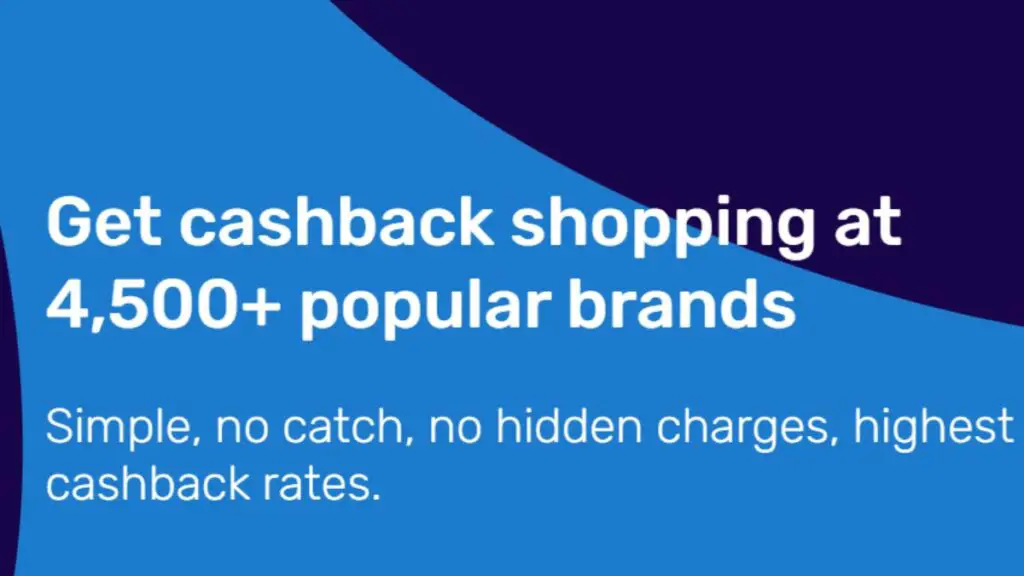 About Quidco
Quidco is a smart way to shop online. With it, you will receive a credit on your purchase. It is one of the high ranked websites in the UK, successful in engaging an audience of 10 million people towards it.
Quidco partnered with the thousand of well-known brands which includes grocery, electronics, Clothing, Travel, Home Decor, Health and Beauty means you can get all everyday life necessities from one app.
It Is easy and simple to use Quidco, you have to just click the link below on the product you purchase and you will earn a cash back reward on it. It also provides you with a variety of methods to withdraw your amount or you can get in the form of gift cards.
Quidco Sign-Up Promotion: Get £5 Sign-Up Bonus
Quidco cashback site offers you a sign up promotion. You will get a sign up bonus by opening an account on Quidco. But you have to make a purchase and get a cashback of £5 to get the bonus in your account.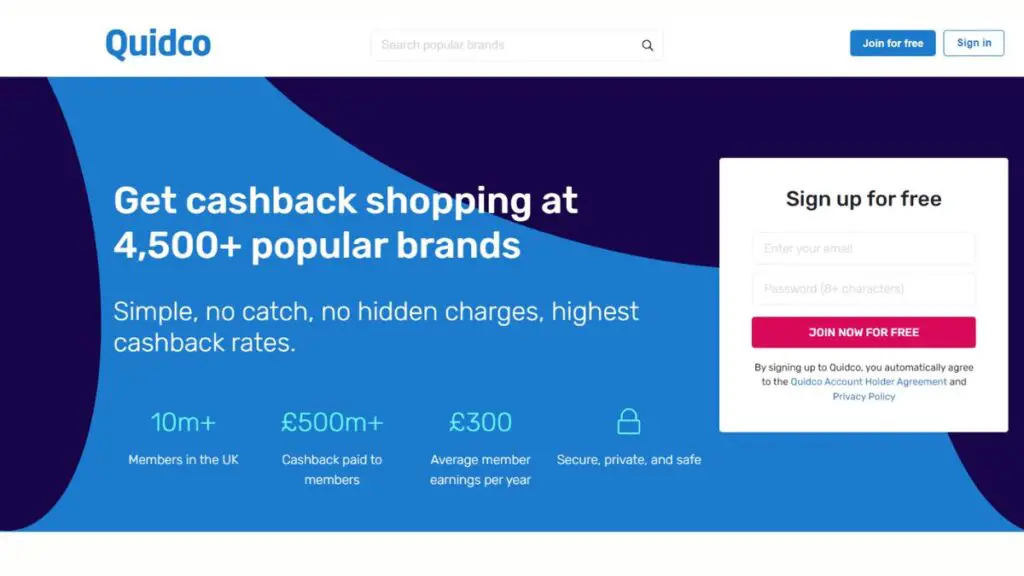 Steps To Claim £5 Quidco Sign Up Bonus
By following these steps, you can easily get the £5 bonus in your account:
To join Quidco, download the Quidco app first available on Apple or Play Store.
Now, complete the sign up procedure by entering your email or password. Do not forget to use a referral link while signing up.
After the procedure is done, make a purchase at any of the Quidco retail shops.
When you get a cashback value of £5 you will receive your sign up bonus in your account.
You can withdraw this amount to your checking account, PayPal or as gift cards.
Quidco Referral Bonus: Get £25 Referrals
The Quidco Referral Program is one of the ways to make money on Quidco. You can refer unlimited members to the app and can earn as much as you want. You just have to share a unique link with your family and friends and those who are interested in the app. Once they sign up with your Quidco referral link and make a qualified purchase, you will receive a bonus of £25 in your account.
Steps To Claim £25 Quidco Referral Bonus
In order to grab this amount in your account, follow the guidelines below correctly:
Firstly, you must have an account on Quidco. If not, then do it by the above mentioned procedure.
After that, search for a refer a friend option on the dashboard.
When you get it, press on the button to get your unique referral link or code.
Now, you are ready to share your personal Quidco referral link with family and friends.
Once your friend clicks it to make an account, you will receive your referral bonus in your account.
Eligibility: To become qualified for the referral bonus, the referred person has to earn a cashback of £5 by shopping online with Quidco. After that, you will both be rewarded with a bonus. The referral person earns a £5 sign up bonus and you will get a £25 referral bonus.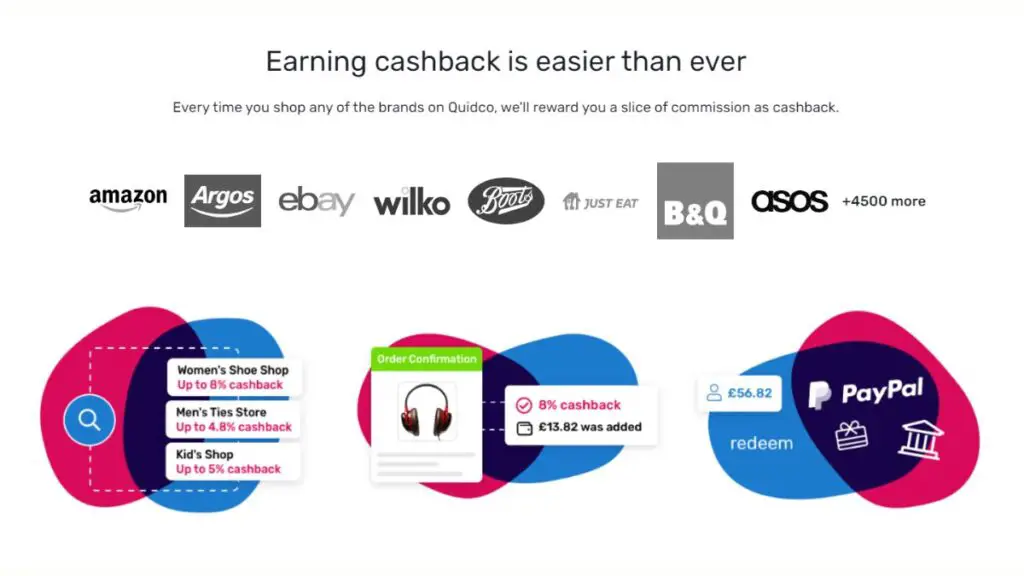 What Quidco Features makes it Entrancing?
The Quidco cashback platform was established in 2005, and it featured the audience providing them with a valuable cashback. Now, it is on one of the highest paid cashback sites in the UK. Let's discuss a few entrancing Quidco features which changes your opinion about it:
Cashback Offers: Its main feature is to provide their users with a cashback on every purchase. Quidco contracted with 4000 plus brands the commission which it receives on your purchase. It will give this commission back to you.
Multiple Payment Options: It will provide you with multiple ways to withdraw your money. You have the option of transferring to your checking account, PayPal, or getting it into gift cards.
Quidco Premium: With Quidco premium you will be allowed to access extra benefits, having payout bonuses, the highest cashback and an ad-free experience. For this, your £1 will be deducted  from your cashback when you are active on Quidco, which means it does not have to pay for the premium features and has no restrictions on monthly charges.
Conclusion
In short, Quidco is a legitimate app which provides them with a cashback service. It is best for those who love to spend money on online shopping. It provides you with many rewards and having a referral offer to earn some extra punch of money. You can refer to unlimited friends and earn as much referral bonus as you want.
So if you are not yet subscribed to Quidco, sign up for it and avail all of this opportunities.
FAQs