Wanna earn rewards or cashback by online shopping? Meet MyPoints platform, which rewards you with cashback offers when you shop online.
MyPoints is an online cashback or earning platform giving you the option to put extra cash in your pockets. Not only by shopping, but you can also earn points by playing fun games, watching videos, completing surveys, and more.
To explore this platform, stay connected with the article giving you all the know-how about MyPoints Sign-UP Bonus and how you can earn cashback with it?
This article also includes content about MyPoints promotions, its sign-up, and a referral bonus and have a full guide about MyPoints Sign-UP Bonus 2023.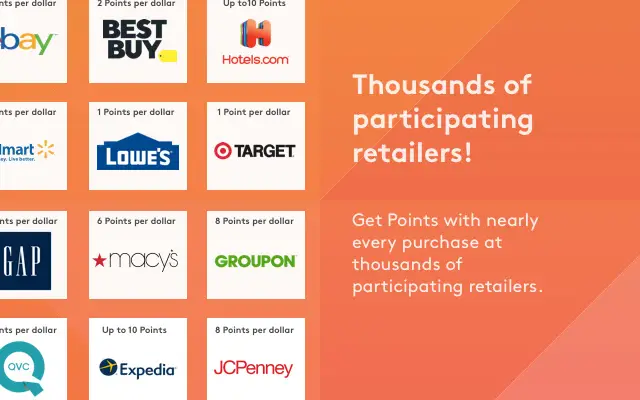 What are MyPoints?
MyPoints are in that app, which provides heartwarming options for the users to earn cashback offers. You can get points by online shopping, reading emails, playing games ( like Bejeweled Champions ), answering surveys, watching videos and more with it, then these points let you earn cashback or gift cards from your favorite store.
MyPoints was founded in 1996, owned by Prodege LLC. It was started to provide people with a cashback-earning site. And now, it is the stop shop for all the people who want to earn extra cash, successful in maintaining a family of 20 million members.
How to Earn Cashback With it?
MyPoints gives you access to almost 1900 retailers to shop online at your favourite store and cashback rewards from it. To earn the points, you have to first search for the retailer you want to shop with, if it is available on the MyPoints get go, and shop with the MyPoints link to earn cashback.
It offers another option to earn points. You can make points by answering the surveys, giving your opinion about different products and services helps you to get cashback. The surveys may be lengthy sometimes.
If your mood is not good enough to do any activity, you can earn by just watching video about sports, technology, entertainment, politics and their sponsors.
Gaming is also a great deal to earn cashback by engaging yourself in a fun activity.
Email reading is also an option to earn money. They send you an email known as Bonus Mail, and there are some other more ways to increase your points.
Now, after a deliberate discussion before going to another topic, let's move straight to the sign-up bonus and the steps to claim it.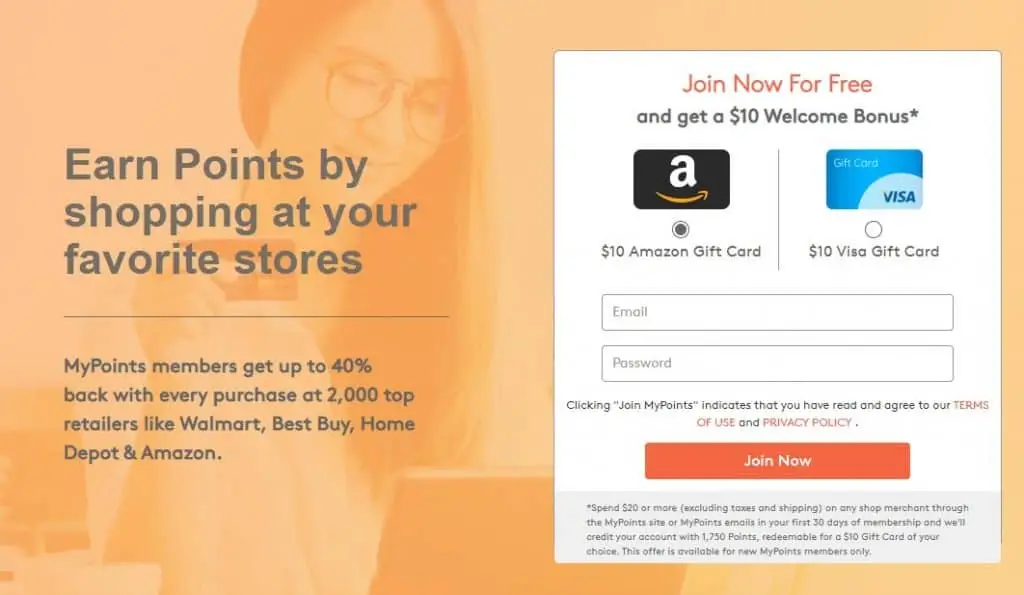 MyPoints Promotional Offers:
MyPoints offers many promotions, discounts, and coupons. It also welcomes new users with a handsome sign-up bonus and offers you a referral program to earn more cash with it.
$10 MyPoints Sign-Up Bonus:
My Points offer new users a welcoming amount of $10. To earn this cash in your accounts, you will need a promo code. By signing up with a valid promo code, you will be eligible to earn the $10 reward.
The Instructions below help you to claim the $10 cash reward:
Firstly, download the app available on Google Store or the Apple Store.
Now, open the app and, before anything else, make an account by using the correct name and email.
After that, start shopping online at your favorite stores by taking benefit of MyPoints coupons.
When you make 10 points at MyPoints, you will be rewarded with a $10 sign-up bonus within ten days of opening an account.
If you think $10 bonus is low then claim $40 RebatesMe sign up bonus and $30 Upromise sign up bonus.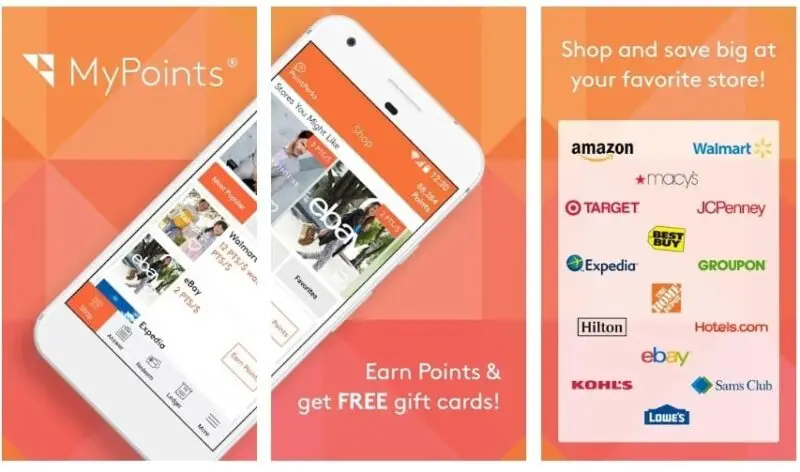 Promo Code For MyPoints Sign-Up Bonus:
You must remember to use the promo code while signing up for an account to get the welcome bonus deal.
Apply the promo code: "ROFERS" for December 2022.
Apply the promo code: "ROFERT" for January 2023.
Apply MyPoints referral code: "ROFERE"
The offer is for a limited time, get go and take the benefit of these codes before they expire.
Referral Program Promotion:
The referral Program is also a part of MyPoints promotion and allows you to earn more cashback through it. You have to invite people towards the MyPoints app by your special link or a code and get rewarded for it. You will receive 750 points on your MyPoints balance.
It Is easy and simple to get a referral code, invite people with it and earn points by the following steps:
All in all, if you have a MyPoints account, login it into your device.
Now, go to My Account option, where you get the refer a friend button.
Press this button, which gives you the option to invite friends by message or mail.
You can get your referral link or a code here, copy it to share it with your friends.
When one of your friends signs up with your link, you receive 750 points in your account.
Point To Be Noted: After joining, your friends have to spend at least $10 within 30 days, then you are eligible to receive a reward. Your referred friend also gets $10 as a sign up bonus.
How To Redeem Points?
When you have the minimum redeem of $3 or 480 points, you are eligible to earn rewards with your points.
You can get gift cards from almost 70 top stores and restaurants.
You can also cash out the amount on your linked account (like a PayPal account) or Visa debit Card.
It can also give you travel offers. You can take flights from United MileagePlus.
You can also shop online by using your points. You only have to give a receipt for your MyPoints account.
Conclusion:
MyPoints is one of the attractive platforms for users to earn some extra cash by doing little activities or online shopping.
This site is good for those who want to be interested in doing online shopping, spending most of their day online, want to have some more cash, coupon lovers and have an interest in sharing opinions with others.
You can sign up with it for free, giving you an amazing sign up bonus and also offering you a referral program to earn more. Go use the promo codes and earn with MyPoints.