Walmart is making it easier for customers to send money across the United States with the introduction of its new, exclusive service. If you're looking for an easy way to transfer money between states or if you need a quick solution in case your debit card is lost or stolen, this might be just what you need! The Walmart-2-Walmart Money Transfer Service offers up to 50 percent less than similar services on the market and can be used at 4,000 stores nationwide.
Walmart money transfers are the easiest way to send money. Walmart money transfer rates are low, and Walmart to Walmart money transfer limits are high – so there is no reason not to use it! You can also take advantage of Walmart's Money Center, which makes it easy for you to store your money until you need it. This blog post will tell you everything you need to know about transferring money at Walmart – including what the process looks like and how much money transfer fees cost.
Send online money- Domestic
Send money to friends and family in the United States without worrying about distances. Send online at Walmart money transfer or head to your local Walmart where you can use any one of these options: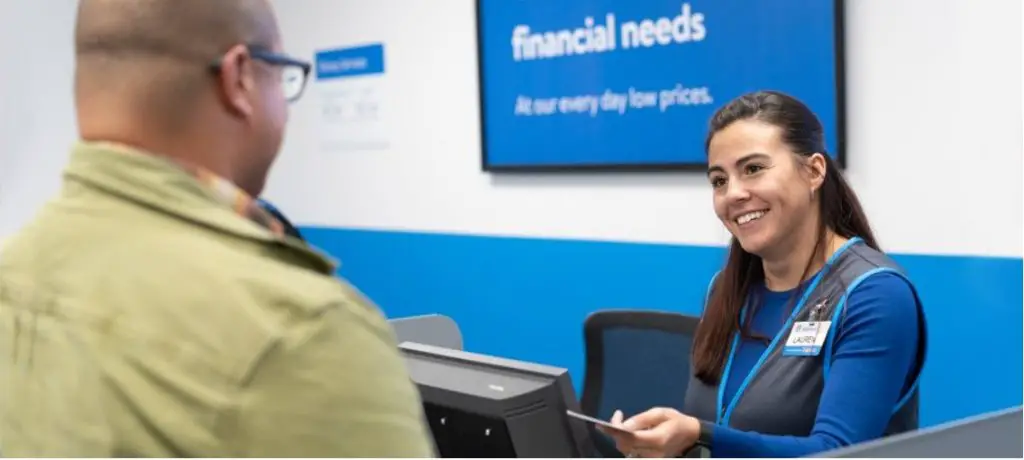 MoneyGram
If you're looking to send money across the country, it's easy with MoneyGram. MoneyGram is the best way to send money across America. It's easy, affordable, and now available at your local Walmart!.
Simply head over to (link) or go to your local Walmart, where you can use these services.
Walmart to Walmart powered by Ria money transfer
Among Walmart-2-Walmart transactions, Ria is the licensed money transfer company at Walmart, and Walmart serves as Ria's authorized agent.
Ria is an online money transfer company that provides low-cost currency exchange services in 160+ countries through its extensive network of affiliates and agents. As the leading provider, Rias service has been frequently used by many people all around the world to send funds back home or move them abroad with ease and convenience at low, competitive rates – without having any physical presence!
Walmart-2-Walmart is more than just another money transfer service. This service offers the best value coupled with the speed and security customers expect.
How to send money through Walmart2Walmart?
Visit near Walmart store 
You can ask a Walmart associate to assist you in finding a convenient Walmart store location
Use a debit or credit card or pay in US dollars to pay the transfer amount and fees
Money will be available at the recipient's location within 10 minutes.
To skip the line, you can also choose to start a transfer via Walmart's mobile app and complete your transaction at a Walmart store near you.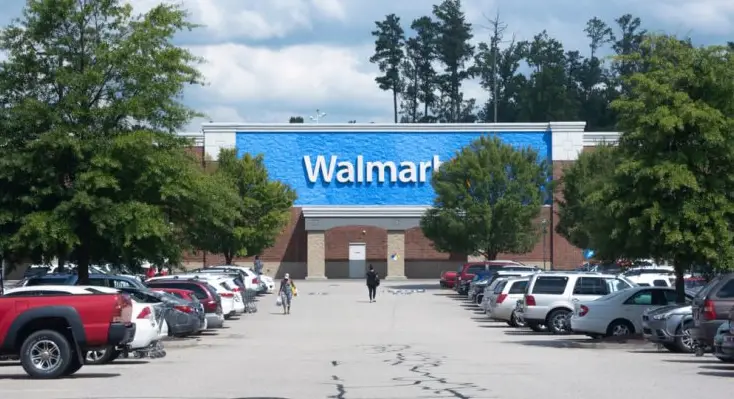 Western union
Easily send money from a Walmart store for pickup within minutes at a Western Union agent location in the United States, including Puerto Rico.
How to send money through Walmart's mobile application?
Walmart's Mobile application made sending money over the world very easy, convenient, and reliable.
Download the Walmart Mobile app.
Register yourself or login (if you already have an account)
Go to the Money transfer tab.
Choose the location where you want to send money.
Complete the requirements to send money
You can now head over to your local Walmart store to complete the transaction at the Express lane of the Money Services Center or Customer Service Desk.
How much does it cost to send money from Walmart to Walmart?
Money Transfer at Walmart to Walmart charges $4 for 0 to $50, and for $50, Walmart charges $9.5. See the below chart of Walmart fees for sending money.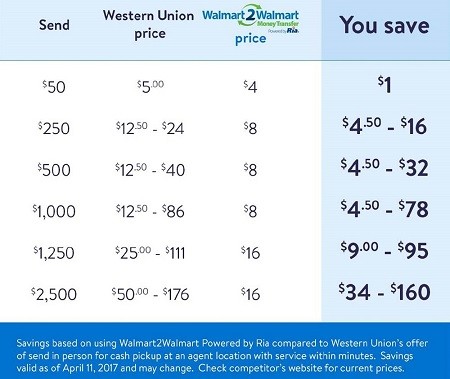 Count on Walmart money transfers to be a reliable, fast, & affordable way to send money internationally or domestically. Save money & live better with Walmart.
How to track Walmart2Walmart Money Transfers??
Track your Walmart to Walmart money transfer with the given reference number, Order Number, or PIN. If facing any issue with money transfer via Walmart to Walmart, contact all RIA's customer helpline at 1-855-355-2144.
Send Money International Walmart
Walmart2World is a service that allows you to send money internationally with ease. With Walmart2World, you can transfer money to over 200 countries around the world! You can use a credit card, debit card, or pay in US dollars when sending money.
Walmart's international money transfer service is powered by MoneyGram, Ria, and Western Union, which has locations in nearly every country worldwide. Walmart2World makes it easy for people like you and me to make our own international payments without worrying about exchange rates or other fees.
How to send money online internationally through Walmart? 
You can transfer money through the Walmart MoneyGram app, the Walmart MoneyGram website, or the Walmart Store. If you want to send money, you can use a credit card, debit card, or pay in US dollars
1. The first step in sending money online internationally through Walmart is to sign up for a Walmart Moneygram account.
2. You can send money using your debit card, credit card, or bank account if you already have one with Walmart.
3. When it comes time to pay the recipient, they will need to provide details of their local bank and account number, which you'll enter into your payment form on the website 
4. Finally, submit your request and wait for confirmation that the funds were successfully sent!
5) If you want more info about how long it takes to send money online internationally through Walmart, please contact Customer Service at 1-800-966-6546 (Mon – Fri 8 am – 10 pm EST; Sat 9 am – 6 pm EST).
6) To learn more about what's available when sending money online internationally to Walmart, click here.
How do I know my Money Transfer is successful?
To Track your Walmart2World money transfer. Keeping track of transfers is easy with Money Gram's Track a Transfer tool. The only information you need is the Reference number, PIN, and your Last Name. You can contact MoneyGram at 1-800-926-9400 if you have any problems using Walmart2World.
How much does Walmart charge to send money internationally?
Money transfer at Walmart is very affordable. Walmart international money transfer fees depend upon the amount.
$4 for amounts between 0 and $50
$9 for 50 To $1000
$16 fee for amounts between $1001 and $2500
A currency exchange rate may be added to the transfer fee. MoneyGram, Ria, and Western Union may profit from currency exchange.
Walmart2World powered by Western Union, Ria, or MoneyGram 
With Walmart Money, you can have money picked up within minutes1 at Walmart's agents in over 200 countries and territories, including Mexico, India, Ghana, Nigeria, Haiti, Honduras, Indonesia, Philippines, Jamaica, El Salvador, Guatemala, and Colombia, & many more.  
Options for receiving funds include cash pick up, direct deposits into banks, direct transfers into mobile wallets, direct transfers into debit cards, home delivery, and ATM withdrawals. 
Charges: Starting at $4* with competitive exchange rates.
Walmart money transfer Delayed.
Funds may be delayed or services unavailable based on certain factors, including the amount sent, destination country, currency availability, regulatory issues, consumer protection matters, identification requirements, agent location hours, differences in time zones, & selection of delayed delivery options. Additional restrictions may apply. 
What information will Walmart need for money transfer services?
Walmart only requires a valid identity card in the USA, for sending and receiving money.
S Drivers' License, including Puerto Rico
State ID, including Puerto Rico
US Passport
International Passport
Military ID
US Permanent Resident Card
Tribal ID
Mexican Matricula Consular
The only acceptable photo identification will be a valid and undamaged government-issued ID.
Alternatives to Walmart money transfer
Instarem money transfer ($75 Instarem Sign up bonus on first two transfers)
Remitly Money ( 40%Off)
Wise
TimesClub ($20 sign up Bonus)
Walmart Pay
Walmart pays touch-free payments made easy and secure. Protect yourself and others with Walmart's pay-in-store. Secure your Credit Card, debit, and gift card payments quickly and easily using your phone.
How it works
See how Walmart Pay keeps you safe with touch-free payment.
Download the Walmart App from the play store or the iOS store.
Sign in or register yourself on Walmart pay.
Add a card (payment method) Credit card, debit card, or gift card.
Check out at your local Walmart store scan your items, open Walmart Pay & scan the QR code on the register. Your receipt will be saved.

Earn 5% cash back in Walmart store for using Capital One "Walmart Reward" card with Walmart Pay for the first 12 months.
Author view:
Walmart's money transfer service is a great platform to send money nationwide. Using this service helps you to save money, and it is fast and secure. Other alternatives like Instarem and TimesClub are also great, which offer great bonus rates.