Some people find it easy to cut the cord. Sports fans, however, have a more difficult time. Whether you like it or not, cable and satellite still have a lot to offer sports fans, and the streaming world has sometimes struggled to keep up. This is why services like ESPN+ are so exciting. An all-sports streaming service is a dream come true for sports fans like me.
In our last ESPN Plus review, before it merged with Hotstar content, we liked what we saw but wished it could have been more. When I tested ESPN+ again for this latest version of the ESPN+ review, I found myself thinking about all the hopes and expectations we had for this service when it first launched. Although ESPN+ has delivered on much of its early promise, I have also learned to appreciate it for what it is – instead of wishing it were something it isn't.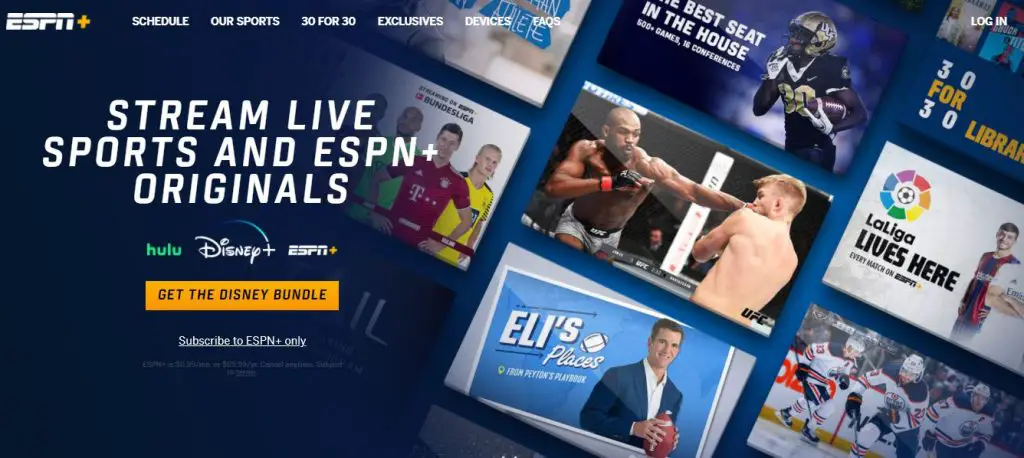 ESPN Plus Overview
You might be here because you're wondering: what is ESPN+? What content does it offer? What sports does it cover? Do I need it?
Well, ESPN+ is an online streaming service that offers live game coverage, on-demand shows and documentaries, and exclusive news articles about many sports. All of this is available for $9.99 a month. (That's less than a 1 cup coffee cost!)
Do you consider yourself an ultra sports fan? If so, this streaming service is for you. Keep reading continue to find out everything you need to know about ESPN+.
| | |
| --- | --- |
| Pros | Cons |
| Lots of live sports, including NHL, UFC, and MLS | No live games from NFL or NBA |
| Tons of ESPN original content | NHL and MLS games subject to local blackouts |
| Pick your favorite teams and have their content centered | Lacks watch list |
| Inexpensive, especially as part of the Disney Bundle | Doesn't always remember where you left off watching a show |
ESPN Plus Subscription Cost
| | | |
| --- | --- | --- |
| Product | Former Price | Current Price |
| ESPN+ Monthly Subscription | $6.99/mo | $9.99/mo |
| ESPN+ Annual Subscription | $69.99/yr | $99.99/yr |
| The Disney Bundle w/ Hulu Ad-Supported | $13.99/mo | $12.99/mo |
| The Disney Bundle w/ Hulu No-Ads | $19.99/mo | $19.99/mo |
| PPV Standalone | $74.99 each | $79.99 each |
| PPV Package (PPV & ESPN+ Annual) | $99.98, then $69.99/year after the first year | $124.98, then $99.99/year after the first year |
| PPV & The Disney Bundle | $88.98, then $13.99/mo | $88.98, then $13.99/mo |
Why ESPN Plus is a must-have subscription for every sports fan
ESPN+ is the home of hundreds of cricket matches featuring the biggest teams in the sport, including New Zealand Cricket, Cricket West Indies, and more. The world's most famous cricket league is on ESPN+. Streaming every single match of the VIVO Indian Premier League live in both English and Hindi. For over two decades, Sachin Tendulkar dominated his sport and claimed every record for his home nation. But the one thing that eluded him was the sports' ultimate prize—the cricket World Cup. Stream The Little Master, only on ESPN+.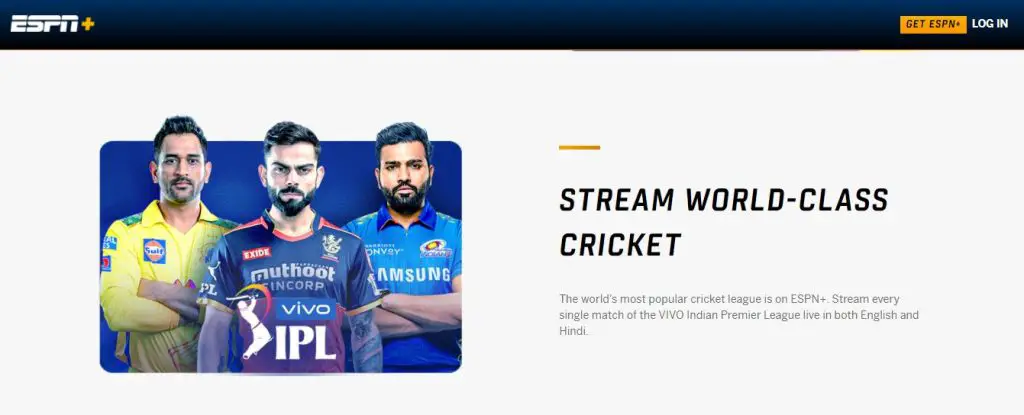 Those who enjoy soccer and fighting will find ESPN Plus compelling. An extensive collection of out-of-market soccer action is available (although local games are still only broadcast on regional sports networks), as well as other soccer leagues around the world. Among its exclusive UFC events are UFC Fight Night and pay-per-view championship bouts, like the rematch of Usman vs. Covington in UFC: 268 in November. ESPN Plus typically charges an additional $69.99 per month for high-profile UFC fights.
Despite its impressive library of original programming, ESPN Plus does not show live NFL or NBA games. Despite the $6.99 a month, $69.99 per year service being best suited to die-hard fans of the sports it covers, casual fans might find themselves with ESPN Plus subscriptions anyway through the Disney Bundle, which also includes Hulu and Disney Plus for $13.99. The Disney Bundle saves you $7 over the cost of each service, which means you get ESPN Plus for free.
ESPN Plus Review: Cost & Availability
The cost of ESPN+ is $6.99 per month. That's a very reasonable price – it's comparable to Disney+ ($7.99 per month) and significantly cheaper than Netflix ($13.99 per month for its most popular subscription plan).
In addition to ESPN+, Disney's parent company offers a number of other streaming services. For an all-in price of $13.99 per month, you can bundle ESPN+ with Hulu (on-demand) and Disney+. I think that's one of the best streaming deals right now.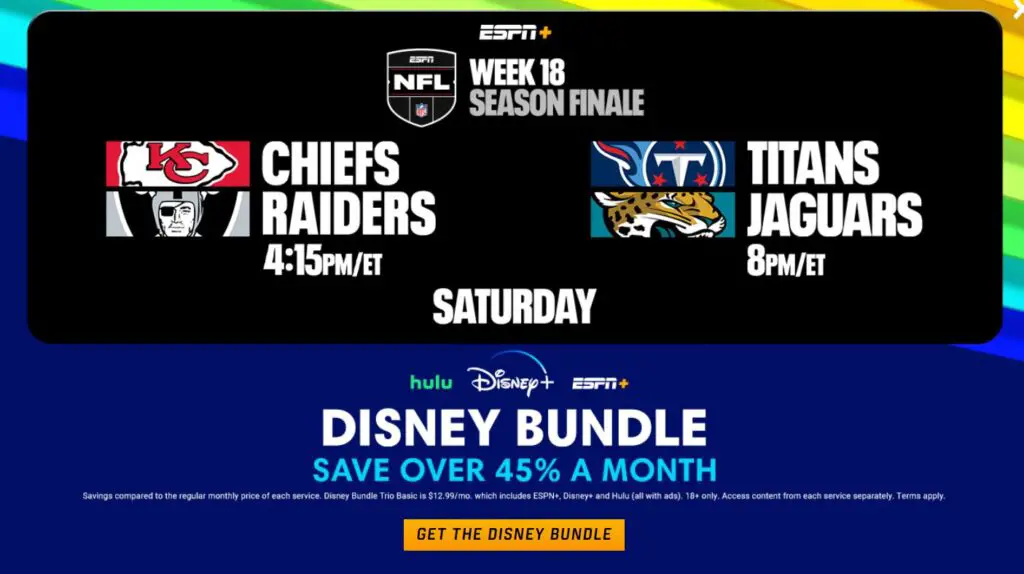 ESPN+ no longer offers a free trial. Now you must purchase a plan right off the bat, but you can cancel your subscription at any time.
Most ESPN+ content can be streamed on three devices at once, and there is no option to pay more for more screens. You can only stream pay-per-view events on two machines. If you access ESPN+ through the ESPN app, you can download content to watch offline.
Access ESPN Plus through the same apps and websites you use to follow sports scores and news. There is now an ESPN Plus tab in the menu bar of ESPN's website. In its self-titled app for Android and iOS, ESPN added a Watch tab that highlights ESPN Plus content. ESPN Plus is now available on Apple TV, and the network says it will work with Amazon devices (Fire TV set-top, Fire TV Stick, Fire TV smart TV, and Fire tablets), Android TV, and Chromecast devices.
Performance Review on ESPN Plus:
Whether you are watching original content or on-demand content, the app remembers where you left off if you pause to make a call, answer an email, or switch between programs during single viewing sessions. Watch that program on another device – say, moving from an iPhone to an Apple TV – and you'll have to start over. Fans of Netflix's seamless viewing experience will be surprised by that.
ESPN Plus' biggest flaw right now is clutter, especially on a mobile device with its limited screen. The ESPN Plus app displays live events, upcoming shows, and on-demand content in scrollable tiles. In this layout, you have to hunt and peck to find what you're looking for.
The list of upcoming events can be filtered by sport or network. There is no obvious way to set a reminder for a live broadcast you are interested in. Even tapping on the event in the Upcoming section brings up only a pop-up menu with the event date and time. The calendar icon, at least in the mobile app, is a better option. However, you can't enable notifications.
ESPN+ Features and Streaming Quality
Streams from ESPN+ looked good on every screen. The quality is capped at 720p HD – not mind-boggling, but probably necessary to stream live events smoothly. Despite the 60 FPS frame rate, the movement on my screen was as smooth as anything I've seen on cable or satellite.
Ultimately, ESPN+ subscriptions go beyond live streaming. Furthermore, the platform provides original video content, in-depth analysis, up-to-date news, and live games on demand. A variety of sports and leagues are covered, including PGA Golf and UFC. Check out our ESPN Plus review here for a complete look at the site and the plans offered.
ESPN+ can be accessed through ESPN's iOS and Android apps. In addition, online streaming is available on media players from Amazon, Roku, and others.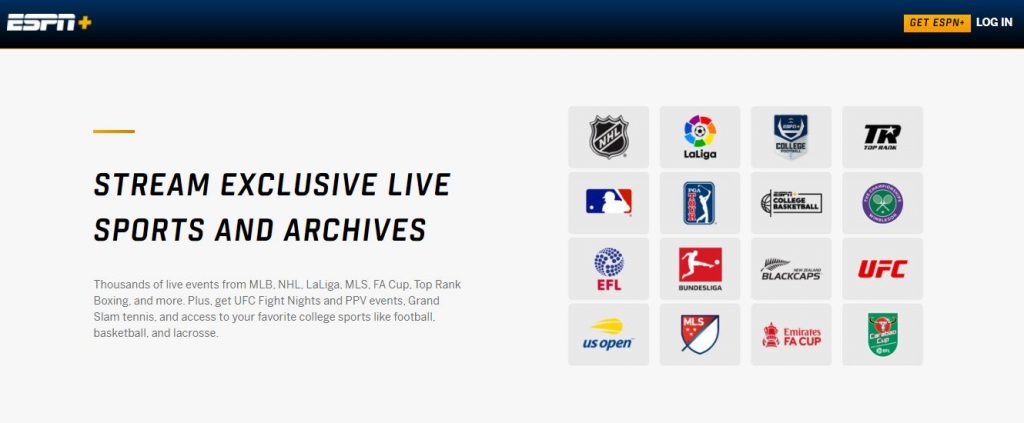 ESPN Plus' original programming adds value to your monthly payment in addition to all the live sports you can watch. Fans who only watch the UFC will enjoy original content such as Dana White's Contender Series, UFC Destined, and Ariel & The Bad Guy, in addition to classic fights, replays, and the benefit of fewer ads. However, you can also see a whole host of additional 30 for 30 documentaries covering a wide range of sports as well.
During their respective regular seasons, you can watch every out-of-market match of MLS, as well as one NHL and MLB match per day. Many live sporting events will be available, including the PGA Tour and top-tier boxing matches.
UFC Fight Night: Arman Tsarukyan  vs.  Mateusz Gamrot – 6/25
Key Fighters:

Arman Tsarukyan  vs.  Mateusz Gamrot

Tsarukyan (18-2)–  #11 ranked Lightweight, 12 wins by knockout or submission, fights out of Russia
Gamrot (20-1-1) – #12 ranked Lightweight, 12 wins by knockout or submission, holds the record for fastest kimura submission in UFC history, Fights out of Poland.
Main Storylines:

The main event is between two up-and-coming lightweight contenders looking to break into the top 10 of one of UFC's most competitive divisions
Tsarukyan is on a 5-fight win streak, with his last two wins coming by knockout.  He's won 17 of his last 18 fights and his only UFC loss is to top contender Islam Makhachev
Gamrot is on a 3-fight win streak and has won 7 of his last 8 fights. He's coming off a TKO victory over #15 ranked Diego Ferreira in December
The co-main event features #10 ranked Welterweight and UFC veteran Neil Magny facing undefeated prospect Shavkat Rakhmonov.

Bottom Line
With ESPN Plus, you can watch a healthy selection of live sports for a meager price. However, the sports giant needs to make it easier to find and remember when those live games are played. However, the main challenge is to smooth out the kinks so that subscribers can watch across multiple platforms – mobile, web, and set-top boxes – without too many obstacles.
You won't find enough on ESPN Plus to justify your subscription if you're a mainstream-sports fan. ESPN Plus has something to offer, particularly with its extensive soccer lineup if you are passionate about sports outside of the Big Four of baseball, basketball, football, and hockey. ESPN Plus isn't going to kill cable, but it's designed for sports fans who are passionate about specific sports.
FAQs: Frequently Ask Question
Read Also: How to subscribe ESPN Plus, ESPN Plus free trial, ESPN Plus cost, ESPN Plus Subscription offer, How to cancel ESPN Plus Subscription, ESPN Plus Deals. How to watch IPL and T20 Cricket.