If You are looking how to subscribe ESPN Plus, Via the ESPN app or ESPN.com you can Subscribe and can have access to ESPN+ content. Sign in with your ESPN account or create a new account via the ESPN app or from the web. When you purchase a subscription, you will be prompted to log in or create a new one.
If you're a sports fan who signed up for the or , you may be interested in the array of documentaries, live sports, and original content that the streaming service has to offer.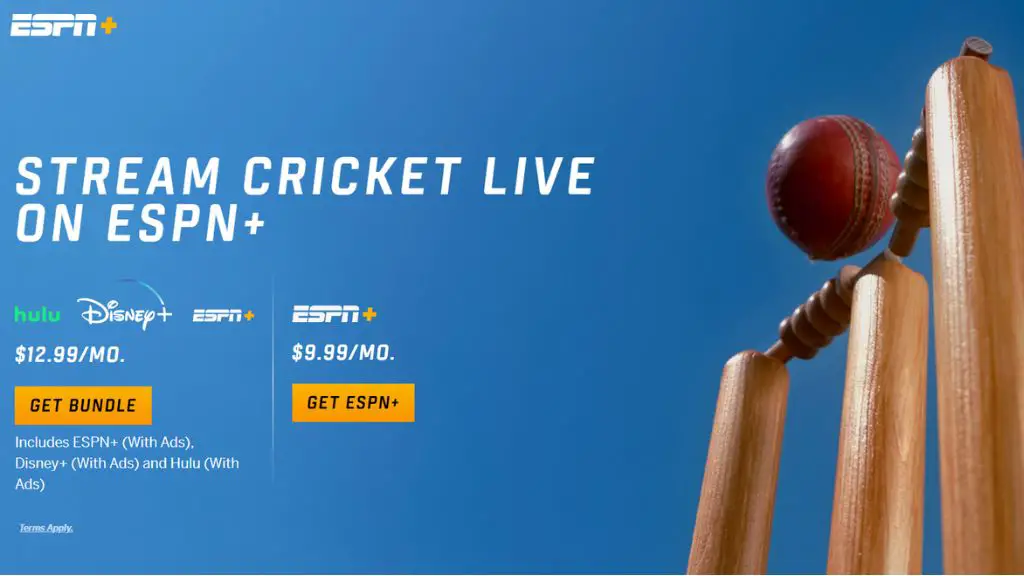 By offering three services (ESPN+, Hulu, and Dinsey+) for the price Netflix charges per month, Disney attempted to prove that its streaming offerings were superior to its chief competitor's. Two of those services, Hulu and Disney Plus, offer chiefly fictional content. The third offering, though, is ESPN Plus, which many users may have without even realizing. to know more about how to subscribe ESPN Plus keep continue reading.
Even if you want to watch something on ESPN Plus, it may not be readily apparent to you the best way to do that. As it turns out, the streaming service is available on a wide variety of devices.
What content does ESPN+ offer?
ESPN+ features tons of exclusive video content, from live games to on-demand shows. Just like regular television, live games are interrupted by commercials.
Subscribers can watch live games from MLB, NHL, and MLS when their seasons are active, but there are no live NFL or NBA games. In addition, there is PGA golf, UFC, college football, international soccer, and tennis.
Aside from live games, ESPN+ offers original programming, such as in-depth game recaps and analysis from Peyton Manning and Daniel Cormier, and a shorter version of "NFL Primetime." Documentary programs, such as "30 for 30," as well as full replays of historic NFL games can also be viewed on-demand.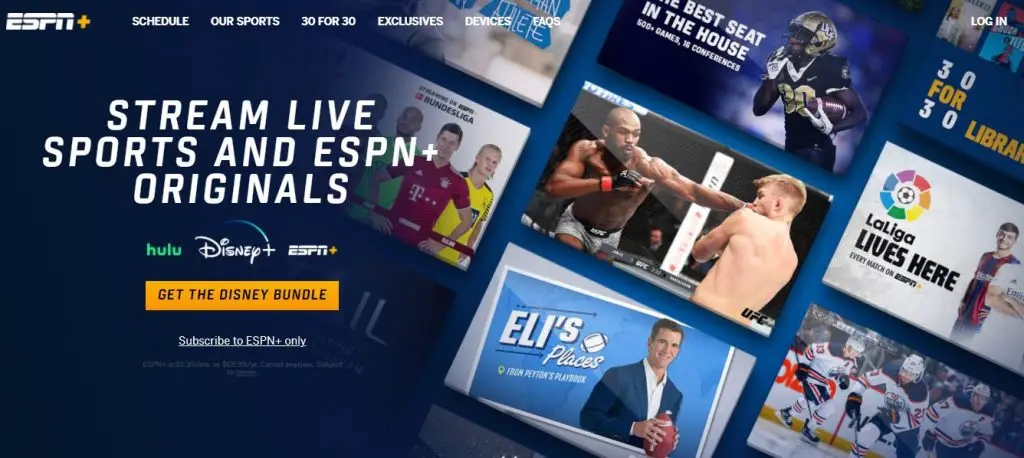 How to Subscribe ESPN Plus
Download the ESPN+ App on Your TV, streaming device, or Mobile or click here.
Log in to App or from the official site espnplus.com. You will see the Login button in the top right-hand corner.
If you don't have an ESPN Plus account, then You will see Yellow Button "GET THE DISNEY BUNDLE," and just below there is a link "Subscribe to ESPN Plus only". Choose the package which you are ready to Buy.
The next Page is "Create Account." Enter your details and click the Sign Up Now Button.
Pick a plan which suits you, either Monthly or Annual. ESPN Plus will show you how much the charges are and when your subscription will renew.
If you are using PayPal, you can link to your PayPal account or if you want to pay with a credit card, then enter the credit payment information.
Accept terms and conditions and Click "Buy ESPN Plus. You should see a "Success" page now, indicating everything is done correctly.
Setup is only required the first time, so that these steps may seem complicated. If you do this, you should be able to quickly navigate to the ESPN app and access ESPN Plus without logging in.
You can still watch ESPN even if your streaming device doesn't have an ESPN app. Older Apple TVs can be streamed from your phone using an app called AirPlay ESPN Plus. Users of Android phones can cast content from their phones to their TVs using Google Chromecast.
ESPN Plus Subscription Cost
After the second price increase in 2021, ESPN+ now costs $9.99 per month or $99.99 a year. ESPN+ is also available in a bundle with Disney+ and Hulu (ad-supported) for $13.99 per month. If you don't want to see ads on Hulu, you can bundle Hulu with ESPN+, Disney+, and Hulu's commercial-free plan for $19.99 per month. The ESPN Plus free trial has been discontinued along with Disney+ and Netflix.
You can purchase UFC 259 PPV for $69.99 or an annual subscription to both ESPN+ and UFC PPV for $89.98 if you intend to watch UFC fights.
Note: ESPN Plus costs $6.99 per month. However, ESPN Plus costs $69.99 per year, which is less than $6 per month. You can save 16% annually by subscribing to ESPN Plus.
Updated UFC PPV Cost list
| | |
| --- | --- |
| Product | Current Price |
| ESPN+ Monthly Subscription | $9.99/mo |
| ESPN+ Annual Subscription | $99.99/yr |
| The Disney Bundle w/ Hulu Ad-Supported | $12.99/mo |
| The Disney Bundle w/ Hulu No-Ads | $19.99/mo |
| PPV Standalone | $79.99 each |
| PPV Package (PPV & ESPN+ Annual) | $124.98, then $99.99/year after the first year |
| PPV & The Disney Bundle | $88.98, then $13.99/mo |
Mobile Experience
The ESPN+ app is available inside ESPN's mobile app, aptly named ESPN. It was easy to download the app and sign in to my account on an Android 11 device. The ESPN+ tab is the fourth one on the bottom navigation bar. With a black background, white text, and yellow highlights, the interface looks slick. It's quick to navigate and didn't crash during testing. However, you do need to enable your location before you can watch anything.
There are two tabs in the ESPN+ section: Stream and Articles. The Stream tab works the same as the Featured section on the web interface. Here you can browse ESPN+'s on-demand offerings and live sports events. The Articles tab is just a way to read the exclusive articles you get with your subscription.
Playback Experience
ESPN+'s web-based playback interface works fine. In addition to the standard playback and volume controls, you also get 10-second rewind and fast-forward buttons, a go-to-Live button, and a toggle for closed captions. You can customize the captions directly from the playback screen, an accessibility feature we appreciate. With ESPN+, you can scrub back to the beginning of any event, regardless of when you tune in. This feature is also available on mobile devices. The mobile app has the advantage that, during certain sporting events, you can view a scorecard of the event below the minimized playback screen.
The ESPN+ service supports up to three simultaneous streams per account, which is about average. Prior to this update, it supported five concurrent streams. YouTube TV can also support three concurrent streams. There are add-ons available for Hulu + Live TV and fuboTV that allow them to support more than two concurrent streams by default.
Bottom Line
You can enjoy more shows, behind-the-scenes content, and, most importantly, an ad-free environment to view your favorite content. ESPN Plus does not offer the same content as standard ESPN, but it offers a lot more of it.
FAQ on ESPN Plus Subscription