If you enjoy reality TV, nature documentaries, cooking shows, and true-crime series, you should consider a Discovery Plus subscription. It offers a vast library of shows from all the major Discovery networks. For $4.99 a month with commercials or $6.99 a month with ad-free streaming, you can sign up.
Discover Plus is a streaming service that lets you watch Discovery, TLC, Animal Planet, Food Network, and HGTV shows in one place. You can also choose from a variety of brand-new exclusive programs you cannot find anywhere else. Currently, subscribers have access to more than 55,000 episodes and 2,500 shows.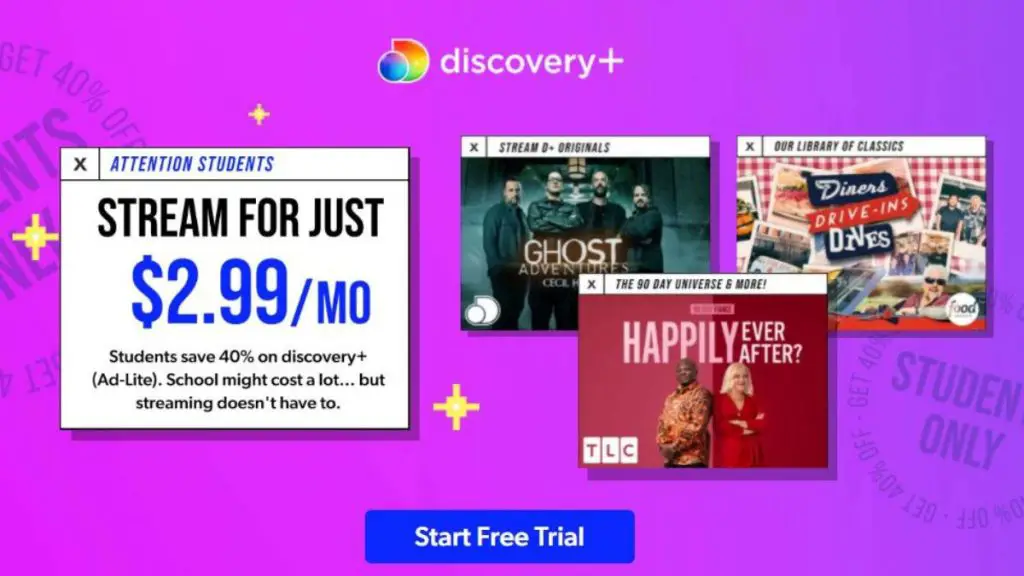 Discovery Plus Subscription Cost?
Discovery Plus offers two subscription plans: $4.99 for an ad-supported plan, or $6.99 for an ad-free plan.
Select Verizon customers can receive free access to Discovery Plus for up to 12 months during this limited-time offer. You can get the one-year offer with Verizon's Play More and Get More Unlimited plans. The Unlimited, Go Unlimited, Beyond Unlimited, Above Unlimited, Do More Unlimited, and Start Unlimited plans come with six free months.
Discovery Plus also offers a student discount. Students at accredited American universities can get an ad-supported subscription for $2.99 a month.
Steps to Subscribe to Discovery Plus
Joining is easy! Sign up at discoveryplus.com or download the app on your favorite device and sign up there where in-app subscriptions are available.
Click the 'Start Free Trial' button on the Discovery Plus homepage. This will allow you to stream a week's worth of content for free, after which your actual monthly subscription will commence.
Select a plan from the two available options.

Discovery Plus Student Plan: $2.99/month.
Discovery Plus: $4.99/month.
Discovery Plus (Ad-Free): $6.99/month.

Since you are a new user you have to create an account to sign up for Discovery Plus. You need to enter your username and password in the appropriate boxes and then click on the 'Agree and Continue' button below.
After the successful creation of an account, Need to provide your Billing information. and then add the necessary details needs to authenticate of payment.

You can choose a payment option either your Credit Card or PayPal.

Click the "Agree and Continue" button to confirm the subscription. The Discovery Plus account is now up and running.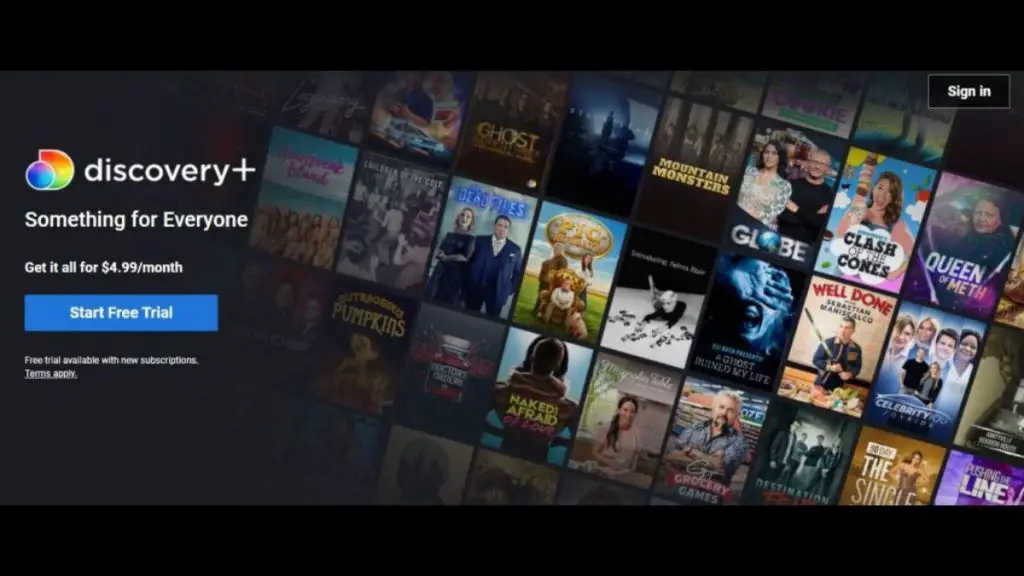 The redemption of a Discovery Plus gift card, voucher, or promo code
If you are a new subscriber, you can redeem your gift card, voucher, or promo code by visiting discoveryplus.com/redeem, entering your code, and following the instructions.
If you already have a subscription to discovery+, you can redeem a gift card, voucher, or promo code by contacting Support.
Discovery Plus free Trial
A free trial of Discovery Plus would be helpful. Its official website offers a free seven-day trial to all new users. All users are eligible to take advantage of this offer, including premium users. Amazon Prime Video offers the same 30-day trial on its website as well.
At Discovery+, you can choose between two subscription plans. During your free trial, you can select the best plan for you! Your subscription automatically renews each month, and you can cancel at any time.
What devices does Discovery Plus support?
As opposed to recent launches of major streaming services like HBO Max and Peacock, Discovery Plus has been available on nearly all major platforms from the start. Here are the current supported devices and platforms.
Android (smartphones and tablets)
Android TV (sticks, set-top boxes, and smart TVs)
Amazon Fire TV (sticks, Fire TV cubs, and smart TVs)
Apple TV set-top boxes, generation 4 and newer, tvOS 12 and newer
Amazon Prime Channels
iPad, 3rd generation and newer, iOS 12 and newer
iPhone 6 and newer, iOS 12 and newer
Samsung Smart TVs, the model year 2017 and newer
Roku (sticks, set-top boxes, and smart TVs)
Xbox One, Xbox Series S, and Xbox Series X game consoles
Comcast Xfinity Flex and X1 boxes
Web browsers: Safari 10 and newer, Chrome Blink 51 and newer,
Firefox, Android WebView 70.0.3 operating system, and newer.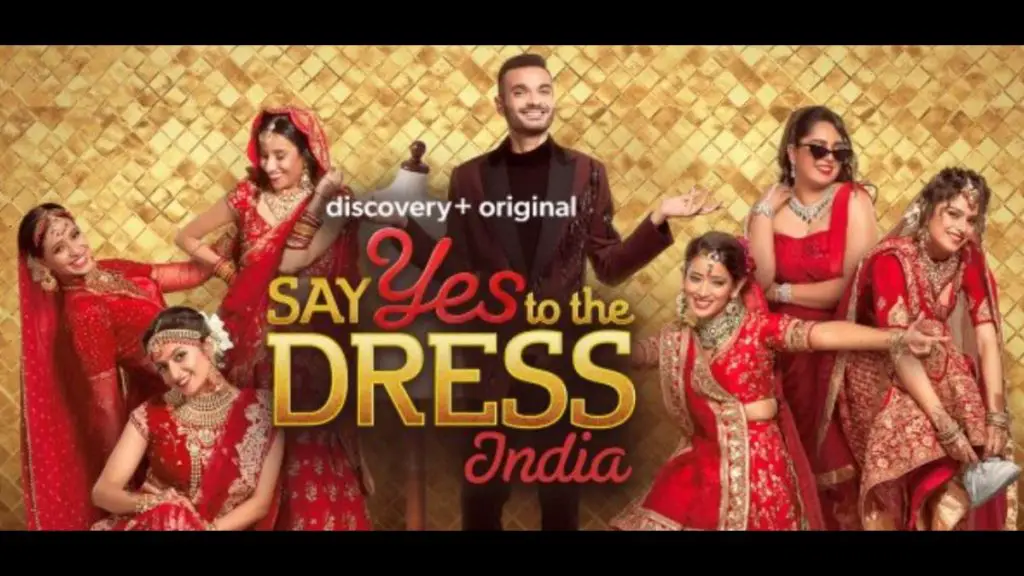 At the moment, neither LG's WebOS-based smart TVs nor Vizio's smart TVs are supported. There is also no app available for Sony's Playstation 4 and 5. Microsoft Edge is also not supported by the app.
The Android and iOS apps both support Chromecast and Airplay. Thus, Chromecast and Airplay-enabled TVs can cast Discovery Plus apps to their screens.
Bottom Line
A Discovery Plus subscription will depend on your taste as a viewer. After watching Discovery Plus for a while, we believe its low price makes it a great choice for those who enjoy reality television, cooking shows, nature documentaries, and other nonfiction programs.
Whether you're looking for a second streaming platform to complement Netflix, HBO Max, Prime Video, Disney Plus, or Hulu, this is a great option.
How much is a Discovery Plus subscription?
A Discovery+ subscription starts at $4.99 per month, with an ad-free version available for $6.99 per month. Students have a subscription that is less than $4.99. If you have a Student ID, you can subscribe for $2.99.
How to get Discovery Plus annual subscription?
Discovery Plus doesn't technically offer an annual subscription, but there is the option to buy a gift subscription and use it to pay for the next year.
What channels are included in Discovery Plus?
Discovery Plus offers content from 14 networks, including Discovery, TLC, Animal Planet, Food Network, HGTV, ID, A&E, History, Lifetime, OWN, Travel, Science Network, and more.
How much is Discovery Plus after a free trial?
The price of Discovery Plus is one of the most attractive on the market. You can subscribe for $2.99 if you are a student or if you have a student card. You get unlimited access to all content for $4.99 a month. If you wish to watch all of your entertainment ad-free, you can pay $6.99 a month.
Looking for a better streaming service?
Maybe Discovery Plus didn't have the channels you wanted, or maybe the price put you off. Regardless, we've covered the best live TV streaming services in the past. You might as well try them all since they all offer free trials and discounts.