The NBA legend Vince Carter hosts Vince's Places, a basketball-centric addition to Peyton's Places franchise that airs exclusively on ESPN+, in which he discusses why the sport of basketball continues to captivate fans worldwide. The legends of the game will discuss the sport's rich history with Vince. You can watch the first episode now on ESPN+.
"Basketball history has some extraordinary moments, from incredible displays of athleticism to fierce rivalries," said Carter. "In Vince's Places, we explore some of those well-known stories and others that fans might not be aware of while speaking to some of the sport's greatest icons."
The Places series from Omaha Productions previously explored the NFL (Peyton's Places), college football (Eli's Places), soccer (Abby's Places), combat sports (Rowdy's Places), and baseball (Big Pap*'s Places).
If you love Vince's Places but aren't sure how to watch the show online or on TV, don't worry. We help you with all of your Vince's Places streaming questions. Don't miss any new episodes—keep reading to learn more about watching the show online and on TV.
How To Watch Vince's Places
ESPN Plus network will stream all the episodes of Vince's Place. The First Episode of Vince place has already been released, and new episodes are coming on 13th April 2022.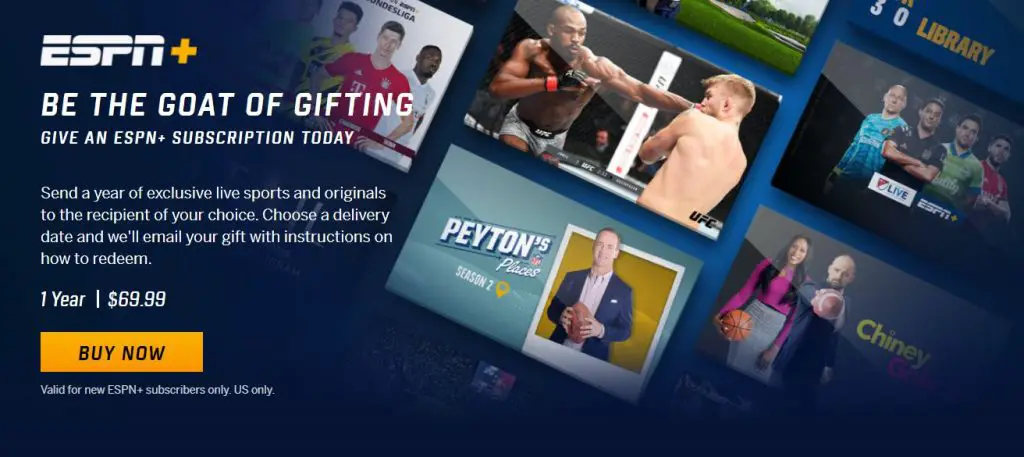 Subscribe To ESPN Plus to watch upcoming episodes of Vince's Place. ESPN Plus costs $6.99/mo. And $69.99/Yr.
Disney Bundle packages also have ESPN Plus on their subscription, including HULU and Disney+. If you want to watch many other shows in your free time, subscribe to the Disney Bundle package and get HULU, ESPN Plus, and Disney+. Disney BundleCosts $13.99/mo and $79.99/Yr.
Read How to subscribe to Disney Bundle.
VInce Place Episodes Release Date
| | | | |
| --- | --- | --- | --- |
| Date | Time | Network | Episode Title |
| 4/6/22 (We.) | 3:01 AM | ESPN Plus | From the Top Rope |
| 4/13/22(We.) | 3:01 AM | ESPN Plus | TBA |
| 4/20/22(We.) | 3:01 AM | ESPN Plus | TBA |
| 4/27/22(We.) | 3:01 AM | ESPN Plus | TBA |