It's a great time to begin shipping goods to India if you've been thinking about it. However, it's possible that you're a little confused about how to ship your products to India and ensure everything is handled correctly.
Keep reading this blog if you are one of these individuals. Initially, shipping to India might seem intimidating. Regardless, the cost-benefit ratio outweighs the difficulty of getting started, and it is not quite as complicated as you might imagine. Therefore, keeping this information in mind and working with the right shipping company shouldn't be a problem.
As over 400 couriers are operating worldwide, knowing which one to use can be overwhelming. Understanding the different types of couriers and their services will make it easier for you to choose the exemplary service for your needs.
In this blog, you'll find everything you need to know about shipping to India from the USA.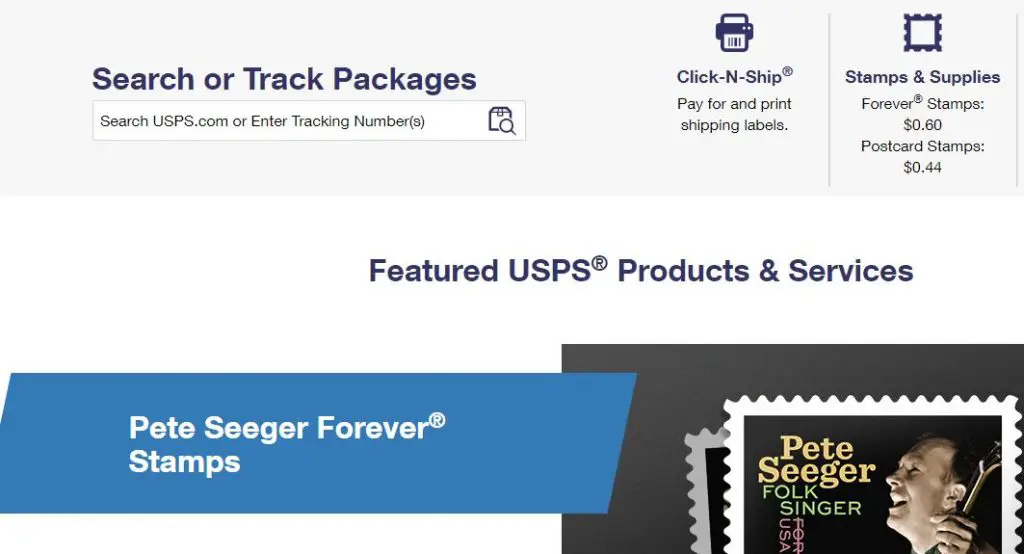 SHIPPING TO INDIA: THE FIVE OLD GOLDEN RULES
The Five golden rules about Shipping to India are listed below:
1. Being prepared is essential.
The location of your shipment isn't essential. However, preparation is necessary if you want to ensure everything is intact and there are no unnecessary obstacles.
If you plan to ship goods to India, you will need to take the following steps:
Know where your goods will be shipped and ensure your contact at that location has the correct details
When filling out shipping documents, spell the receiver's name correctly and ensure that their address and phone number are correct.
Ensure your products are perfectly packaged
Before shipping your goods, verify that your invoice is complete.
Especially when you're shipping items overseas, a little planning and preparation go a long way.
2. Customs Clearance
The customs paperwork associated with your goods is one of the most crucial shipping documents you'll need to complete. Regardless of the size of your shipment, incomplete or incorrect customs paperwork is a recipe for disaster.
Professional shipping companies will likely provide you with all the paperwork you need. Be sure to check that everything has been filled out correctly beforehand. Later on, you will not have to deal with these headaches.
3. Prohibited and Restricted Items
To avoid unnecessary shipping fees and your goods being held up at customs, you should also familiarize yourself with prohibited and restricted items.
There are rules about what's allowed into and what's not, and you should be aware of those rules before shipping something out.
4. Food shipping regulations
Shipping food to India is possible. You must, however, take special measures when it comes to packaging and shipping these items, including:
The original packaging should be used for food
Sealing the packaging is essential
All ingredients in the food must be listed on the label
The food should have a shelf life of at least six months (from the date it is shipped)
5. Avoid these costly errors
If you make certain mistakes during shipping to India, your company could lose a lot of money. Among the most common (and costly) mistakes people make when shipping to India are:
A typographical error has occurred
Addresses or contact information that is incorrect
Incomplete customs paperwork
Avoiding spending extra money working with a shipping company may seem intelligent. However, when shipping goods overseas or to India for the first time, you need to enlist the help of a professional (or an experienced team). The staff will make sure everything runs smoothly for you.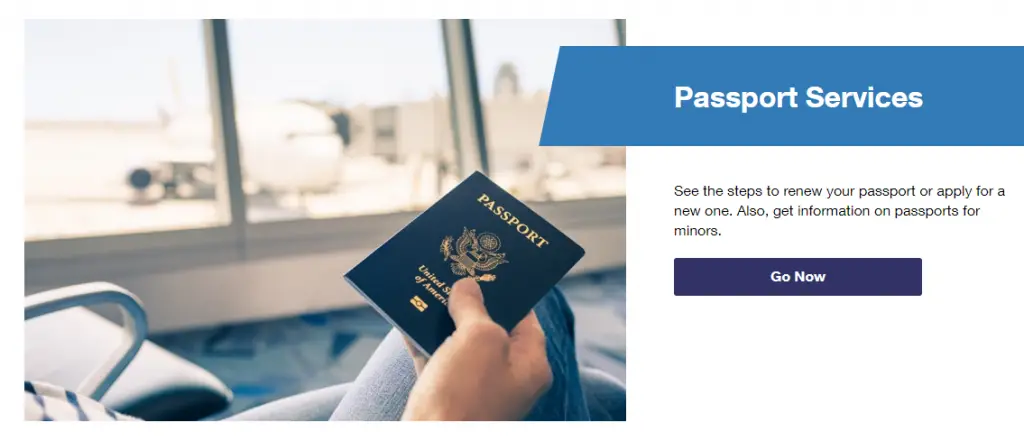 SHIPPING TO INDIA: CHALLENGES
Specific barriers to U.S. exportation to India must be taken into consideration. Despite this, exporters of all sizes can succeed in India with careful preparation and assistance from agencies like the U.S. Commercial Service. India Country Commercial Guide lists the following challenges: 
 High Tariffs and Protectionist Policies
Regulations and tariffs are often non-transparent and unpredictable for exporters and investors.
Companies and consumers in India were extremely price-sensitive even before the economic downturn and the pandemic.
Several factors prevent the country from achieving strong economic growth, including roads, railroads, ports, airports, education, and power grids. In addition, urbanization and rising incomes in India have heightened the need for improved infrastructure to deliver public services and sustain economic growth.
The localization of data and the constraints of e-commerce
The Indian government is actively pursuing the policy of processing and storing Indian data only in India, severely impacting the business of many American companies. The Indian legislature is currently mulling a data protection bill affecting many domestic and international companies.
In addition, U.S. online giants have been hit with an unexpected blow by changes to the laws governing what and how they can sell online. E-commerce companies will no longer offer discounts, and shipping companies will no longer sell products from companies they own or are affiliated with.
Prerequisites for local content
Indian authorities pursue local content requirements in specific areas, such as information and communications technology (ICT), electronics, and solar energy, to spur the manufacturing sector's contribution to GDP. U.S. exporters are negatively affected by these policies.
India has 29 states and seven union territories, yielding companies' varying business and economic conditions. In India, power and decision-making are decentralized, and there are significant differences between states in terms of political leadership, quality of governance, regulations, taxation, labor relations, and educational levels.
USPS (UNITED STATES POSTAL SERVICE)
USPS provides postal services in the United States as an independent federal agency. USPS is responsible for mailing letters and packages, sorting and delivering mail, and selling postal products such as stamps, mailing supplies, and commemoratives. 
A bloated bureaucracy and rampant inefficiency have long been blamed on the Postal Service as one of the most criticized federal operations. Considering the state of the economy and the widespread use of electronic communication, the agency has been suffering annual losses of multi-billion dollars over the past several years. There has been a 36% decline in First-Class letter volumes over the last five years, as the mail volume fell by over 43 billion pieces. 
The volume of First-Class Mail dropped by 50% in the past ten years. Despite repeated calls for privatizing the Postal Service, they have yet to gain traction with lawmakers or the White House. To avoid all-out bankruptcy, the USPS has offered a series of proposals to a wary Congress.
The United States Postal Service stands out on this list as a shipping carrier because it is an independent federal agency. As well as providing postal services to every U.S. resident, the USPS guarantees that "no snow, rain, heat, or darkness" will prevent it from delivering mail to mailboxes (although freezing rain usually does the trick).
Light and small items are frequently shipped via USPS by merchants. USPS does, however, have a downside. 
Is USPS the best option for you? Read this blog to find out.
Advantages:
Many locations across the United States.
Provides free pickups for businesses that use large volumes of shipping
It offers free Express Mail and Priority Mail packaging to businesses to save on shipping costs.
Track all your packages for free
Improved insurance coverage for Express and Priority Mail shipments
Pickups for different mail services all in one place
easy-to-print labels for shipping and postage
Personal service
Delivers to mailboxes and P.O. boxes
Disadvantages
Support is poor
There is limited tracking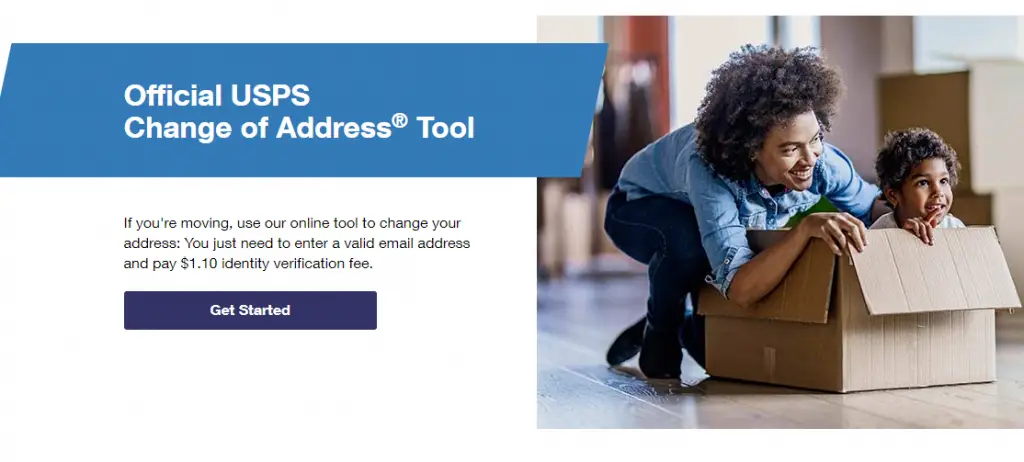 GPS TECHNOLOGY: TRACK MAIL CARRIERS OF USPS 
The frustration of not receiving mail when expected is well-known to us all. It takes a long time to send items through the postal service. Because of its relatively slow speed, the postal service is often referred to as "snail mail."
Despite technology booming, USPS hasn't progressed in getting ground mail to its destination any faster. To combat snail mail, faster shipping services are available. The mail can be shipped via jet for an extra fee, arriving in 24 hours. Regular mail delivery isn't as fast as possible, but the postal service makes every effort to speed things up.
Employer-employee tracking is not a new concept. Most of the items we order and a ship can currently be tracked. As most of our packages are tracked with GPS or similar technology, we can track the item as it travels to its destination and anticipate its arrival more accurately. In addition, USPS now uses monitoring technology for its employees. As a result, USPS shipping will ensure that all deliveries are made on time.
USPS will soon begin tracking employees using GPS tracking devices. Postal carriers will be given smartphones they can remotely track. In the current system, specific mailboxes are scanned daily using portable scanners. Currently, mail carriers are monitored in this manner, but there are significant gaps in time between scans. Supervisors can watch the entire route of carriers with GPS-equipped cellular phones. They can monitor whether someone takes too much time or veers off the route. Managers may also benefit from monitoring routes to maximize efficiency.
OPTIONS FOR USPS SHIPPING
The USPS offers several services, such as domestic and international mail.
 An overview of the USPS's services is provided below:
USPS Domestic Mail & Shipping
Following are the shipping services available for packages shipped within the United States.
Shipping Services and USPS Delivery Time:
USPS Retail Ground: 2-8 business days
Media Mail: 2-8 business days
First-Class Mail: 1-3 business days
Priority Mail: 1-3 business days
Priority Mail Express: Overnight to 2 days
USPS International Mail & Shipping
International shipping is also available via USPS, with different delivery times.
USPS International Shipping Services and USPS Delivery Time:
Global Express Guaranteed: 1-3 business days
Priority Mail International Service: 6-10 business days
Priority Mail Express International: 3-5 business days
First-Class Package International Service: Varies by destination
First-Class Mail International: Varies by destination
Airmail M-Bags: Varies by destination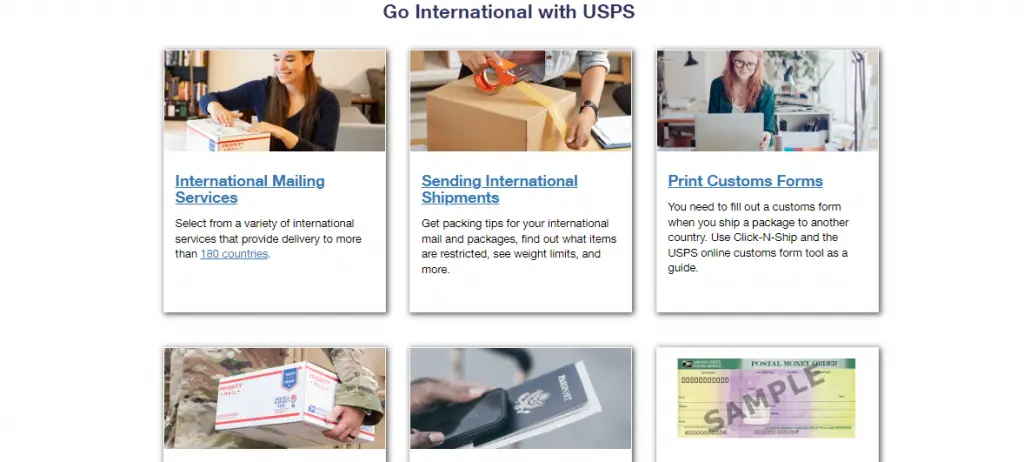 OTHER SERVICES
Aside from shipping services, the USPS also provides a variety of other services, such as
Priority Mail and Priority Mail Express supplies for free 
Get your shipments picked up at no charge
Military shipping 
Free shipping insurance 
USPS tracking
Certified mail
Return receipts
Purchase money orders
Customized mail, stamps, and envelope
Surcharges added to the total shipping costs.
FedEx and UPS charge international shipping fees in addition to the shipping rates. However, USPS is the only postal service that does not impose surcharges for international shipping, making it the least expensive way to ship packages abroad.
USPS SHIPPING SERVICES
USPS shipping services offer their own set of shipping options to consider. They are as follows.
Offers a flat rate for boxes weighing less than 70 pounds. Deliveries occur between one and three business days.
They are designed for small packages and envelopes under 13 pounds. Ships within one to three business days.
Economical shipping for oversized packages that are not time-sensitive.
USPS's fastest delivery option, with seven-day overnight shipping.
Video, audio, and media files are shipped as exceptional service. The weight limit is 70 lbs, and delivery takes two to eight business days.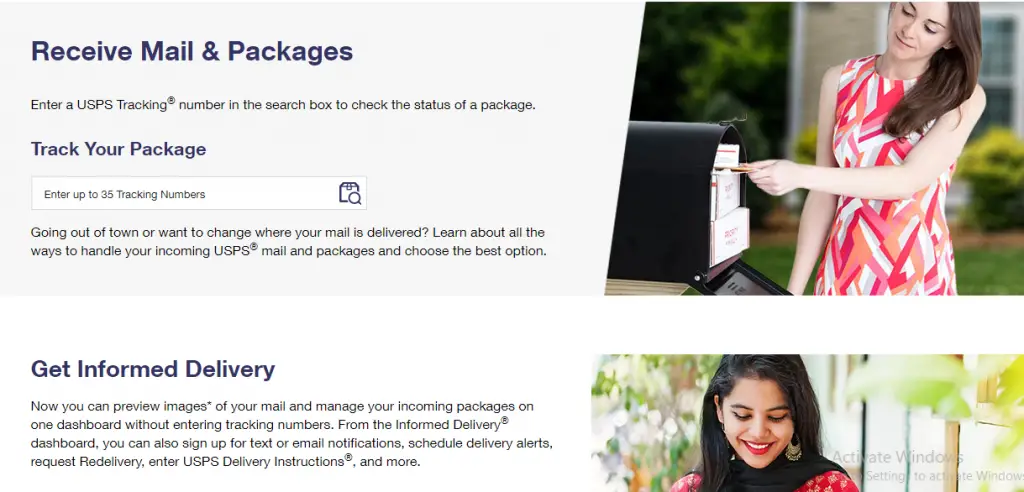 PROHIBITED ITEMS: USPS
From the United States, these items cannot be sent to India
Aerosols
Air Bags
Alcoholic Beverages
Ammunition
Cigarettes
Dry Ice
Explosives
Fresh Fruits and Vegetables
Gasoline
Marijuana (medical or otherwise)
Nail Polish
Perfumes (containing alcohol)
Poisons
USPS SHIPPING CALCULATOR
With the USPS Shipping Calculator, you can easily compare prices and delivery times based on inputs like destination, zip codes, dates, service level, and weight. Moreover, it eliminates any guesswork around shipping rates and allows you to compare shipping options easily.
1. Visit the USPS Postage Price Calculator.
Calculate your shipping rates for domestic and international shipments using the tools on this page.
Using the USPS business shipping calculator, you can calculate your shipping costs if your business mailings are pre-sorted.
2. Enter the details of your letter or package
Choose the destination, provide the ZIP code, the date of mailing, and the contents.
3. Choose the shipment type
Once you've entered your order details, you'll need to decide how to ship the package. You can choose the Flat Rate option or the shape of the package, such as a postcard, a letter, a large envelope, a package, or a large package, in the USPS Shipping Calculator.
You will be shown the retail and online postage prices if you select a flat rate option such as Priority Mail Medium Flat Rate Box.
When you choose a letter shape, you will be prompted to enter the weight of that letter. Click on "Continue" to select a form most similar to your letter. After that, you will see both the retail and online shipping prices and the estimated delivery day.
4. Comparing shipping options
An overview of the pricing for the selected shipping method. In addition, by checking the box at the top of the page, you can compare shipping rates for other options.
5. Adding extra services: mailing certificates, insurance, and registered mail, among others, are available.
6. Hit "Continue" for your results.
Estimate the cost of shipping your package or letter to its intended location.
7. Pay for shipping, print the required postage, and Navigate to the USPS Click-n-Ship page to pay for shipping and print the postage. When printing postage for First-Class Package Service, Media Mail, Parcel Select Ground, or Letters, you'll need to use an online postage service like Stamps.com.
8. Print postage for your shipments using Stamps.com's shipping calculator. Stamps.com calculates accurate postage for all your shipments, so you don't have to guess. Stamps.com's shopping engine tool can easily find the lowest shipping rates based on the box size and delivery time you specify. Additionally, you can calculate postage using our shipping calculators.
HURDLES IN THE SHIPPING PROCESS
Shipping through sea routes poses challenges for importers and exporters, as many steps, players, and documents are involved. They may have to deal with the following problematic situations:
Failure to provide correct and complete information in required documents
Insufficient knowledge of exchange rates, packaging and marking regulations, and restrictions on certain products
A short verification of a supplier's (exporter's) or customer's (importer's) reputation
Payments are unclear and cannot be secured to establish good ties with customs authorities
Insufficient intermediaries (freight forwarders, customs house agents) to facilitate smooth transactions
Blind reliance on mediators/intermediaries  
CUSTOM FORM FOR INTERNATIONAL SHIPPING 
USPS shipping typically requires a form for every package sent overseas. There are, however, some exceptions depending on what mail class you use and how much your package weighs. For example, if you want to send a package that weighs less than 16 oz through First Class Mail International, you won't need a form since these should only contain documents. Shipping companies often ask: Is it possible to print USPS customs forms online? Certainly (this is the 21st century, after all!) Register an account online, and you'll be able to print shipping labels, schedule pickups, and print USPS customs forms. You can go to a post office near you to get a physical declaration form if you don't want to use online services. For each country, you can see the customs requirements.
· How do I attach customs forms to a USPS package?
Shipping labels are used for most international mail classes. Attach a copy of the short form or label to the outside package, then enclose a copy of the form in the package. Use transparent tape (or place the state in the plastic envelope attached to the package) to be read. For your future use, save the copy you received from the sender.
STAMPS.COM
Stamps.com has the tools you need to make your USPS shipping to India process faster, more efficient, and more reliable, no matter how many packages you ship per day or how big your warehouse is. So check out all that Stamps.com has to offer.
1. E-commerce Integrations
 Direct access to eBay, Amazon.com, and more order data
 Support for shopping carts such as Magento and Bigcommerce
 Kewill Flagship and ShipWorks provide multi-carrier shipping software
2. Warehouse Shipping
 Discounted rates for the US Postal Service
 Printing, weighing, and barcode readers can be used with existing machines 
Several shipping stations or locations
3. USPS Postage API
 Easily rate, ship, and track packages inside your software 
 Platform-independent – can deliver desktop as well as cloud-based solutions
 Build in a sandbox environment without incurring costs
USPS: PACKAGING
In the case of shipping to India from the USA through the USPS, your packages will be handled by the carrier of the destination country. However, the handling procedures in some destination countries may differ, so your shipments require extra care during packaging.
STEP 1: Getting ready to ship
Select the appropriate box. Choose a new corrugated tube that is large enough to accommodate your product and has plenty of packing material on all sides. Don't go over your box's weight limit. The bottom flap number should be used instead. Various weight limits exist according to the class of mail in every country.
STEP 2: Prepare and protect
Ensure that you have at least five centimeters of cushioning material (bubble wrap, packing peanuts, and foam pads) before you even put the product inside the box
 Each item should be wrapped and cushioned separately to prevent bumping into each other in transit. 
Insulate against the elements
 Wrap and seal your items to prevent damage caused by extreme temperatures. 
Secure all flaps and seams with nylon-reinforced or pressure-sensitive plastic tape. For added durability, heavier packages will require more tape in multiple directions.
Ensure the shipping label is included inside the package before sealing it. 
STEP 3: Label your package
A customs form must accompany your package. USPS shipping labels for international packages are customs forms.
HOW IS USPS GOVERNED?
The Second Continental Congress appointed Franklin Postmaster General in 1775. Founded in 1792, the Post Office Department became a Cabinet department in 1872. Congress replaced the Department with the United States Postal Service in 1971, an independent agency within the executive branch. The USPS shipping is governed by a 10-member Board of Governors (similar to the Board of directors of a public company): the Postmaster-General, his deputy (currently vacant), and nine governors appointed at the presidential level and confirmed by the Senate. President Trump appointed all six independent governors. Three slots are now empty. As CEO, the Postmaster General is set by the Board.
A separate Postal Regulatory Commission oversees the USPS with five members appointed by the President and confirmed by the Senate.
HOW IS THE USPS FINANCED?
There are no direct taxpayer funds for the Postal Service. Even though COVID-19 has cut into USPS revenue in recent months, factors that arose decades before the virus contributed to the insufficiency of USPS finances. In addition to stamps, the company relies on other fees and commissions.
USPS: INSURANCE
Insurance options are available through USPS.
1. Standard Shipping Insurance:
To protect your mail from loss or damage, you can purchase insurance coverage for your mailpieces up to $5,000. Declared value is the basis for insurance fees. However, some items and products are not insured.
2. Mail Insured for more than $500:
A primary I.D. may be required before USPS will deliver the mailpiece.
3. Pricing:
Only the contents of the mail are covered by insurance. However, a Post Office or online can provide up to $5,000 of indemnity coverage. The price starts at $2.25, based on the declared value.
4. Priority Mail Express & Priority Mail:
The insurance included with Priority Mail Express and Priority Mail is usually up to $100, but there are some exceptions. Additionally, covered shipments are generally more valuable.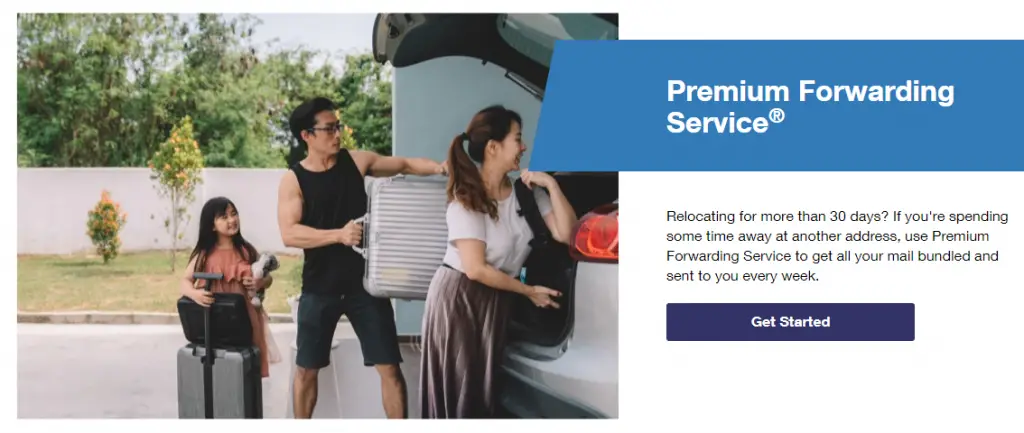 DOES USPS OFFER PACKAGE PICKUP?
It is possible to pick up packages from USPS before the scheduled delivery time, but only if the reason is valid (on your part).
USPS shipping is one of the best mail services in the United States, founded in the 1970s. As most will call it, U.S. Mail is geared towards establishing an office that receives and dispatches letters to receive, send, and deliver the letters and packages.
Aside from being the third-largest employer in the United States, it has made its mark in postal operations for 45 years. Its regular use, however, has led to many consumer doubts. 
An additional tracking or service barcode can be used for letters, flats, and packages. You can contact USPS customer service for assistance. The Post Office, however, will require the tracking number. Furthermore, one can redirect undelivered or unreleased domestic packages through the USPS Package Intercept Program.
CONCLUSION
Shipping can be a daunting task, but USPS shipping provides a variety of transportation and e-commerce solutions.USPS offers free shipping supplies across a wide range of categories. They have everything from boxes to forms to labels to envelopes. 
It should be noted that certain services, including Priority Mail Flat Rate and Regional Rate, require the use of USPS-branded boxes to qualify for the rates. In addition, USPS is the only carrier that can deliver to P.O. Boxes and military APO/FPO/DPO addresses. Shipping to an army address may require you to provide customs information, but you pay domestic prices. It's a great way to save money.
It is convenient and easy to pick up packages from USPS. Since USPS delivers daily mail to every home and business, it's easy to give your packages to your mail carrier when you receive your daily mail. Even so, if you are not ready when the packages arrive, you can schedule a time when a package pickup can be done. Nonetheless, USPS is one of the best courier shipping companies.
FAQs
1. What are some benefits and limitations of USPS shipping?
Advantages:
Many locations across the United States.
Provides free pickups for businesses that use large volumes of shipping
It offers free Express Mail and Priority Mail packaging to businesses to save on shipping costs.
Track all your packages for free
Improved insurance coverage for Express and Priority Mail shipments
Pickups for different mail services all in one place
easy-to-print labels for shipping and postage
Personal service
Delivers to mailboxes and P.O. boxes
Drawbacks
Support is poor
There is limited tracking
2. What are the USPS Saturday delivery hours?
USPS delivery times on Saturdays are influenced by a variety of factors, including:
Mail volume
Distance from the warehouse to the destination
Whether it's Saturday or a regular day for letter carriers, it doesn't matter. The letter carrier does not leave their way unfinished voluntarily. Everything must be delivered.
The mails may reach you earlier than expected if the number of emails to be delivered is less. There may be a delay in USPS shipping to India from USA delivery hours if bulk mails are being sent.
3. What items does USPS prohibits shipping to India from the United States? 
From the United States, these items cannot be sent to India
Aerosols
Air Bags
Alcoholic Beverages
Ammunition
Cigarettes
Dry Ice
Explosives
Fresh Fruits and Vegetables
Gasoline
Marijuana (medical or otherwise)
Nail Polish
Perfumes (containing alcohol)
Poisons
4. How do customers use USPS International Label?
International shipments using USPS use integrated labels if customs forms are not needed. On a single brand, the customs information appears directly. ShipStation receives these labels already formatted with the information required by the carrier, so no additional paperwork is required.
Customs labels are divided into two categories:
A single-part label 
A three-part label 
Single-part labels are easy to use – they work like any shipping label.
To use the three-part label, you must insert the labels, in order, inside the USPS-supplied window pocket. For free, window pockets can be ordered from your local post office or the USPS website.
5. How is USPS financed?
There are no direct taxpayer funds for the Postal Service. Even though COVID-19 has cut into USPS revenue in recent months, factors that arose decades before the virus contributed to the insufficiency of USPS finances. In addition to stamps, the company relies on other fees and commissions.