Want to watch Disney+ hotstar in USA? Disney+ Hotstar is a fantastic streaming service that offers you lots of original shows, the latest movies, and a wide range of live sports coverage, along with 100,000 hours of TV in many languages.
However, If you live in the USA, you may find it difficult to watch your favorite Indian channels in USA, As Hotstar has discontinued its streaming service in the USA. So How To Watch Disney+ Hotstar In USA?
Luckily, All Hotstar content is now moved to Disney Bundle with some additional popular original shows and ultra HD streaming experience.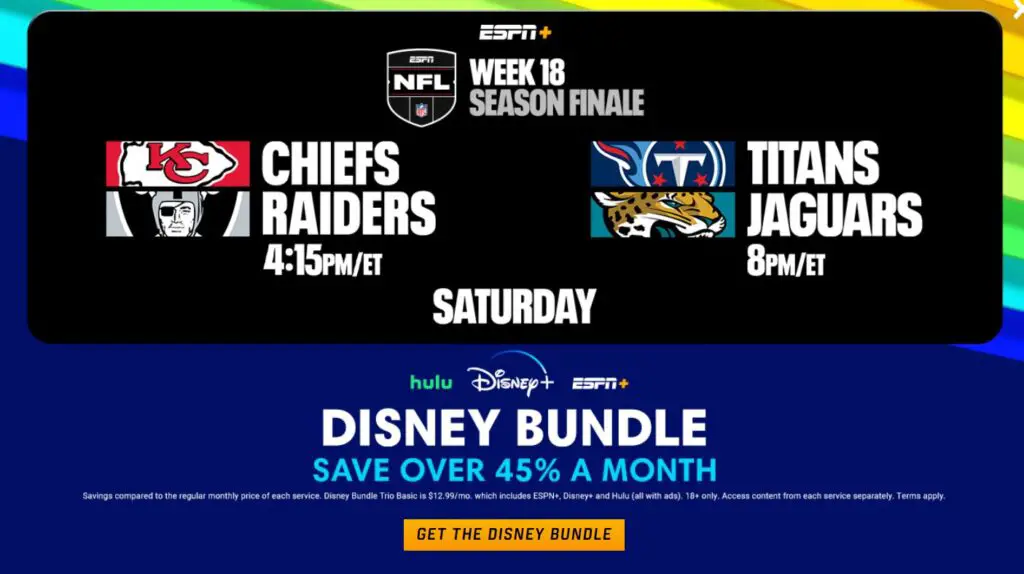 This guide will provide you the best way to stream all your favorite Hotstar content & Hotstar specials in USA, So let's Get started!
Is Hotstar Available In USA?
Yes! All your favorite Hostar entertainment content, Indian movies, TV Shows, and popular titles, along with many original series, are now available on Hulu.
All your favorite sports-oriented content and live cricket matches with additional worldwide games such as MLB, NHL, and MLS are now available on ESPN+.
Last but not least, All new releases, classics, series, and Originals from the creators at Disney, Pixar, Marvel, Star Wars, and Nat Geo are available on Disney+.
How To Watch Disney+ Hotstar In USA?
"You can Watch Disney+ Hotstar In USA by subscribing to Disney Bundle."
Disney Bundle is a Complete Streaming package that offers you everything from entertainment content to live sports. Disney bundle has all you love!
Disney Bundle gives you access to the three most popular streaming services Hulu, ESPN+, and Disney+ [ Complete Hotstar Content ], at the most discounted price, compared to buying each subscription separately.
Plus, Disney Bundle also broadcasts big cricket tournaments like the IPL, the Asia Cup, and the ICC T20 World Cup in USA.
I'm sure that after the exciting India Vs. Pakistan matches, you can't miss the most-anticipated Australia vs New Zealand, which will be shown live in the USA.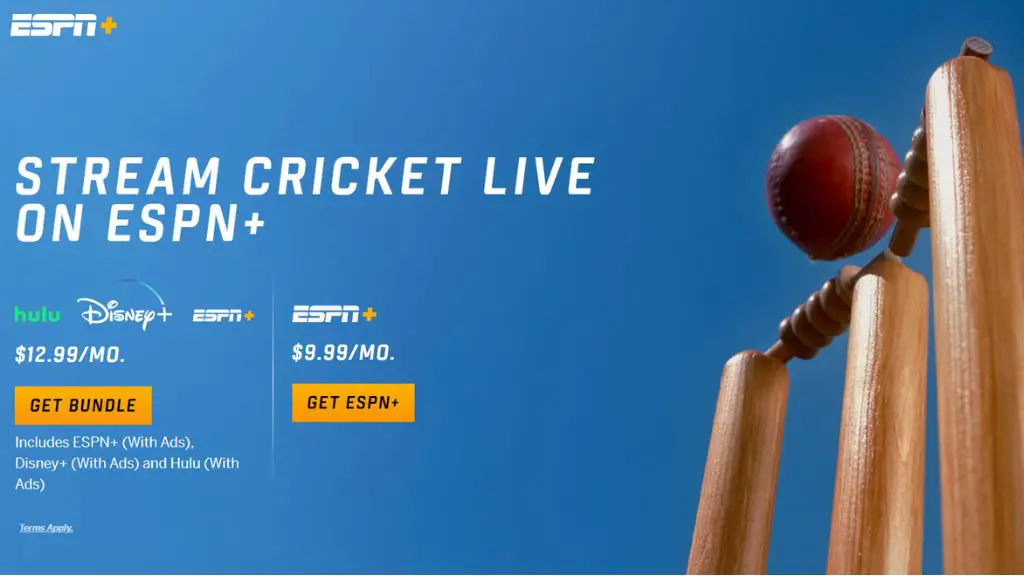 How To Sign Up for Disney Bundle In USA?
Here is Step By Step Process to Sign Up for Disney Bundle:
Click "Sign Up Now" to sign up for The Disney Bundle with Hulu and a Hulu account (ad-supported).
Now, fill in your email address, and any other information asked for.
You can choose to pay either "monthly" or "yearly."
Enter your Payment details.
After that, click "Start Subscription."
How To Sign Up for Disney Bundle, If you have HULU or ESPN+?
Hulu subscribers can still use the bundle. You can keep your Hulu membership and be billed by Hulu; you'll merely get a $5.99 credit toward Disney Plus each month. 
We'll guide you through the complex sign-up process:
Start by visiting the Disney Bundle Sign-Up Page.
Click "Buy Now" next to the Disney Plus bundle and enter the same email address you use for your Hulu account.
Then, you'll be asked to make a password, which doesn't have to be the same one you use for Hulu.
Next, on the payment page, you have to enter your credit card information.
Just enter your credit card number or link your PayPal account on this page, and you should be all set. 
[However, you might want to check your next Disney Plus and Hulu bills to make sure you aren't being charged twice.]
Once you've set up your Disney Plus account, you'll get an email with instructions on how to link your ESPN Plus and Hulu accounts.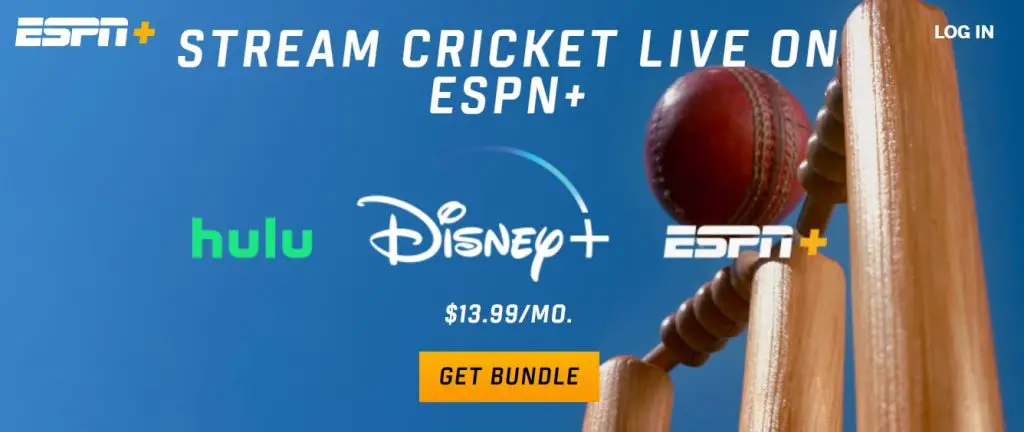 How Much Is Disney Bundle?
The Disney Bundle includes Disney Plus, Hulu, and ESPN Plus, at the most affordable cost of just $13.99 per month to subscribe to it all three services.
And if you want to enjoy all streaming benefits for the whole year, then it costs $79.99 per year.
But, Our readers can enjoy the greatest discount of 43% OFF on Disney Bundle with Hotstar Promo Code. 
What Does Disney Bundle Offer?
Disney Bundle offers you all streaming benefits in one place, with Hulu originals, Disney+ and ESPN+. Here are some of the latest popular shows that you can enjoy with the Disney bundle:
Disney+:
Enjoy exclusive shows, disney+ originals, Pixar, Marvel, Star Wars, and National Geographic:
Matt Murdock has beaten a man in Daredevil season 3
Most movies and TV shows from Disney, Marvel, Pixar, Star Wars, The Muppets, and associated brands/studios
Exclusive original shows like Andor, The Mandalorian, and She-Hulk
National Geographic documentaries and reality TV shows
Some Fox content, such as The Simpsons.
Hulu:
Hulu offers a wide variety of network content, and you can now enjoy the current latest shows on Hulu:
A woman is handcuffed by two masked men in The Handmaid's Tale season 5 – new on Hulu.
A rotating list of thousands of movies and TV shows from sources like ABC, NBC, Disney, Fox, FX, and Cartoon Network.
Original movies and shows, like The Handmaid's Tale and Only Murders in the Building.
News content from ABC, Axios, Vice, Fox News, and other sources.
Paid options to integrate services like Cinemax, Showtime, and HBO.
How can I find Hotstar content on Hulu?
Choose Hubs from Hulu's main menu, and then go to the Hotstar hub.
Use the "Search" button to look for "Hotstar" or a specific show or movie on Hotstar.
ESPN+
You can watch all your favorite sports content on ESPN+ along with:
Showtime's Dedication to Sports
A combination of live and on-demand sports programming, including the option to rewind live events when they are being broadcast.
Includes coverage of many matches from the MLB, NHL, NBA, and PGA, in addition to boxing, soccer, college sports, and the UFC. Coverage of NFL games is limited.
Statistics, key points, and an analysis.
Integration with certain league-based outside services, such as MLB.tv and NHL.tv Series, like the 30 for 30 documentaries, for example.
What Devices are Compatible With Disney Bundle?
You can stream Hotstar on the following devices:
Windows (desktop, laptop)
Android
macOS
iOS (iPad and iPhone)
Chromecast
Smart TV
Amazon Firestick TV
Apple TV
Roku
Conclusion:
We hope this guide has helped you to know How To Watch Disney+ Hotstar In USA?
A Disney Bundle subscription in the United States gives access to every single Disney library and allows you to watch Hotstar content live.
We worked hard to come up with the finest suggestions and descriptions to improve your streaming experience, but if you still have questions about how to watch Hotstar in the USA, please let us know in the comments!