Want to replace your green card? You landed on the right page. We provide you with all the Green Card Replacement and Process information. Your green card replacement procedure can take some time. If something occurs to your old card, it is necessary. Permanent residents are required by law to carry their green cards at all times.
As long as you know what to do, replacing a green card is a reasonably straightforward operation, even though it can be time-consuming. This tutorial can give you all the information you need to correctly fill out your application to replace your permanent resident card and quickly receive your new card.
With this article, you gain a lot of knowledge about the Green Card Replacement and Process. This article helps you a lot regarding this. You just have to read this article.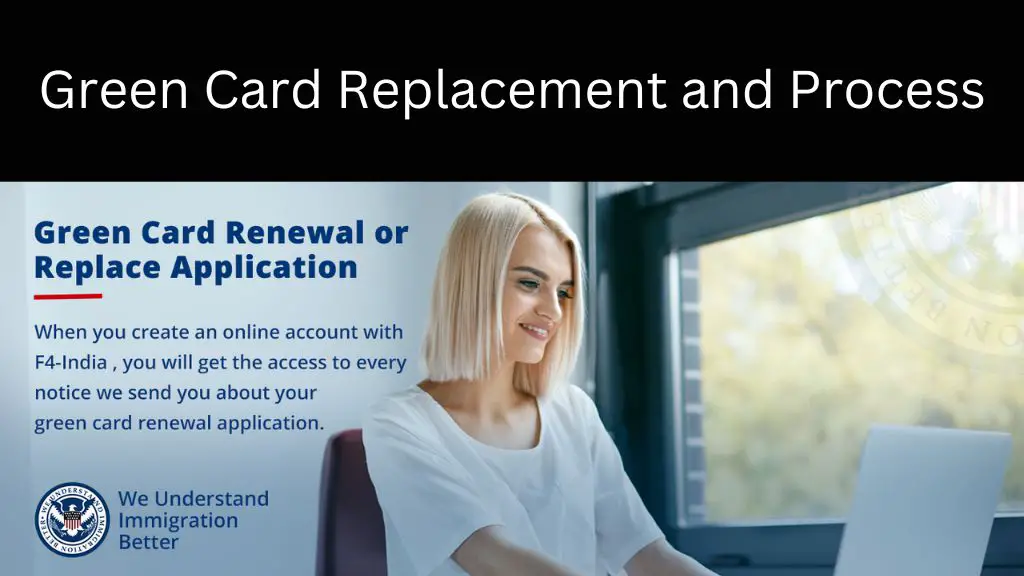 All about Conditional Green Card Process in USA 2022 Documentation
What is a Green Card?
A permanent resident card is also known as a "green card" informally. The owner of a green card does not have the right to live there permanently. It demonstrates that this right has been provided instead. As a result, losing your green card won't make you a no-longer-lawful permanent resident. But if you don't replace it, it can bring up other unneeded difficulties in your life.
How to Replace the Green Card?
Compared to most other immigration procedures, renewing or replacing a green card is a more easy process. The procedure is still drawn out, and a single application error might result in lengthy delays.
Complete Form I-90.
Filling out Form I-90: Application to Replace Permanent Resident Card is the initial step in renewing or replacing your permanent resident card. You can print the form, submit it by mail, or fill it out online by creating a USCIS account.
Gather the necessary documents for the submission
Along with Form I-90, you must attach supporting documentation. You only need to submit a copy of your current or recently expired green card when renewing your expired or expiring green card. Nevertheless, depending on the exact reason you are updating your green card, the accompanying documents vary.
After compiling your supporting materials, you must get the filing fee ready. Form I-90 is filed for a charge of $455. Additionally, you might be required to pay an additional $85 for the biometrics charge. When renewing your card online, you will use a debit or credit card to pay the filing fee on the USCIS website.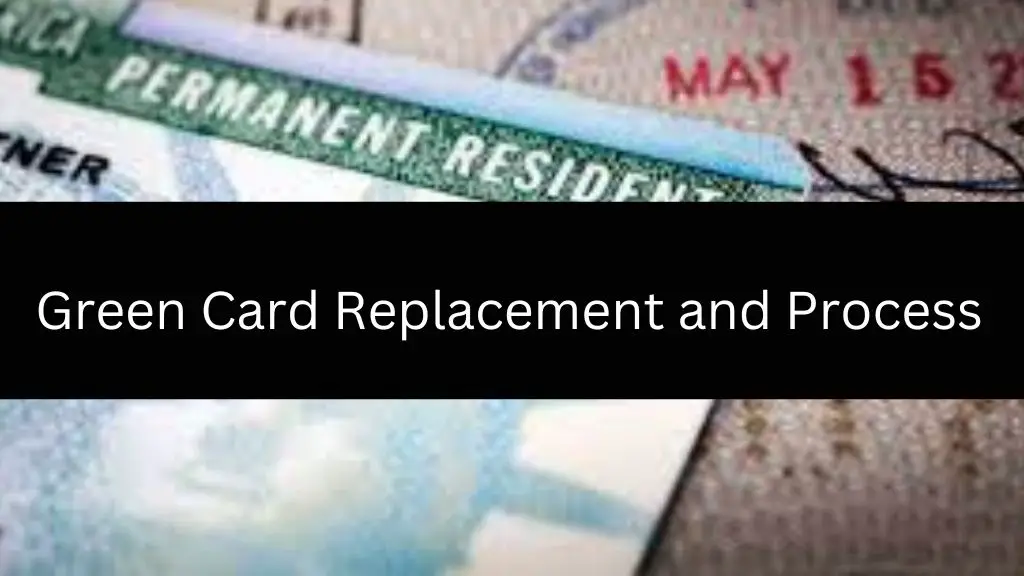 By submitting Form G-1450: Authorization for Credit Card Transactions, you can pay by money order, personal check, cashier's check, or credit card when filing by mail. You must make your contribution payable to the Department of Homeland Security of the United States.
You might be able to get the filing cost waived in specific circumstances. However, you can only do this if you file via the mail.
Submit Your Replacement Green Card Application
You'll be prepared to submit your replacement application once you've finished steps one through three. Create a cover letter outlining your justification for needing a new card, then combine it with your application, supporting paperwork, and payments into one packet.
You might be able to add your supporting documents while submitting your application for an online green card replacement. USCIS, however, may ask that they be delivered via mail. You can mail your packet to the correct USCIS address when filing by mail.
How to Request a Parent Green Card Application in USA-2022
Processing Time for Replacement Green Cards
You'll probably have to wait one to three weeks for the notification that your application has been received before having to wait another one to three weeks for the notification that your biometrics appointment has been booked. After you receive the notice, your appointment will be booked for around two weeks later. After that, you would have to wait for four to eight months.
All told, the time between completing your application and receiving your new green card should be between six and ten months.
How Much Does a Green Card Renewal Cost?
A green card renewal currently costs $540, which comprises a filing charge of $455 and a biometrics fee of $85. (for your fingerprint, photo, and signature). If you are also requesting a fee waiver, you are not required to pay either cost.
How to Monitor the Progress of Your Application for a Replacement Green Card?
By visiting the USCIS "Check Status" page and inputting your 13-character receipt number, you can find out the current status of your application to replace your green card. You may see the complete history of your application on this page.
By submitting Form G-1145: e-Notification of Application/Petition Acceptance along with your Form I-90 application, you can also ask to be alerted via text message or email when your application is accepted.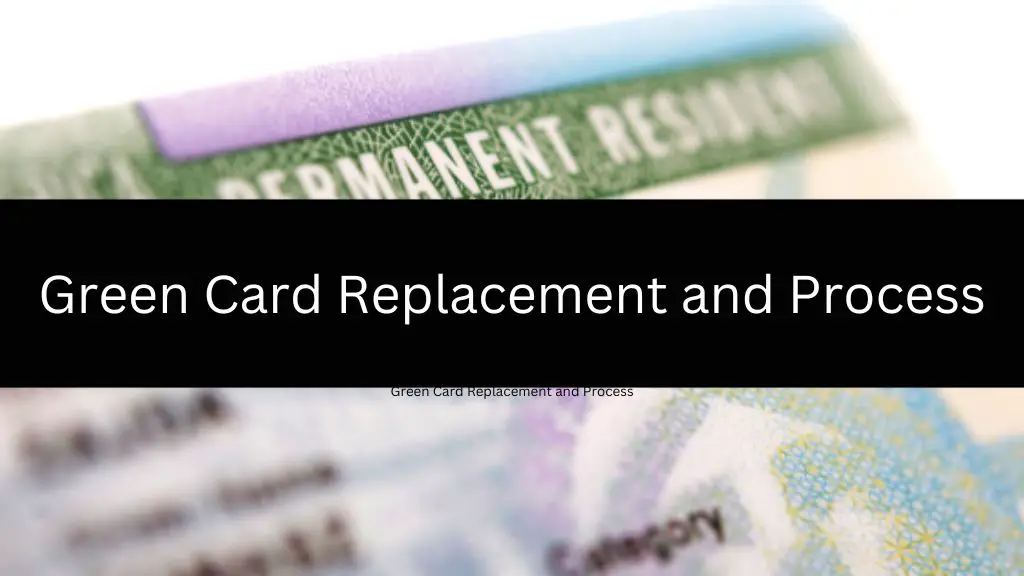 Categories of Green Card | Who is eligible for a Green Card
Why Is a Green Card Required All the Time?
All lawful permanent residents are required by American law to carry their green card at all times in case they need to prove their immigration status. This violation constitutes a misdemeanor that carries a potential jail sentence or fine. You must apply as quickly as possible if you require a replacement green card for whatever reason.
What Takes Place Following a Replacement Application?
Following the submission of your application to replace your green card, USCIS will give you a notification that your application has been approved. Your application has not been approved just because you received this notification. Instead, it shows that USCIS has received and is considering your application.
A 13-character receipt number will be written in your notice letter. This number can be used to determine your replacement application's status. All of this data is also accessible through your online USCIS account. If you haven't already done so, USCIS will create an account for you and include information about it in your notification letter.
After you receive this initial communication, USCIS will inform you that a biometrics session has been scheduled during which you will be photographed, have your fingerprints taken, and sign documents. Throughout the review process, USCIS has the right to ask for additional supporting documentation at any time.
Actions to Take If Your Replacement Application Is Rejected
You still have choices if your application for a replacement green card is rejected; however, this is extremely unlikely. If USCIS rejects your application, you'll get a letter outlining the reasons why. If USCIS rejects your application, you may submit a motion asking it to be reviewed.
You must present proof demonstrating how the initial decision was based on false information or fresh evidence supporting your claim for a replacement green card in order for the request to be successful.
Within 30 days of the initial ruling, you must submit Form I-290B: Notice of the Appeal or Motion to request that your case be reconsidered. A $675 filing fee is further required unless you submit a request for the amount to be waived due to hardship.
Some Last Words
Would you like this Article? Now you know all the information regarding Green Card Replacement and Process. We hope you collect all the important information. Thanks for reading this article. Spread Love and Peace!