Are you shifted to the USA and married an American Citizen? Then you need to have a conditional green card. This card will seek to become a permanent resident of the U.S. as a foreign national who recently married an American citizen. You can discover that a conditional permanent residency card was issued to you when you got your marriage green card. With the help of your conditional green card, you may start a new, married life in the United States, but as the name implies, there are restrictions.
In this article, you learned about the conditional green card process, requirements, eligibility criteria, and responsibilities of this card holder. If you also want to become a U.S. citizen, just read the whole topic.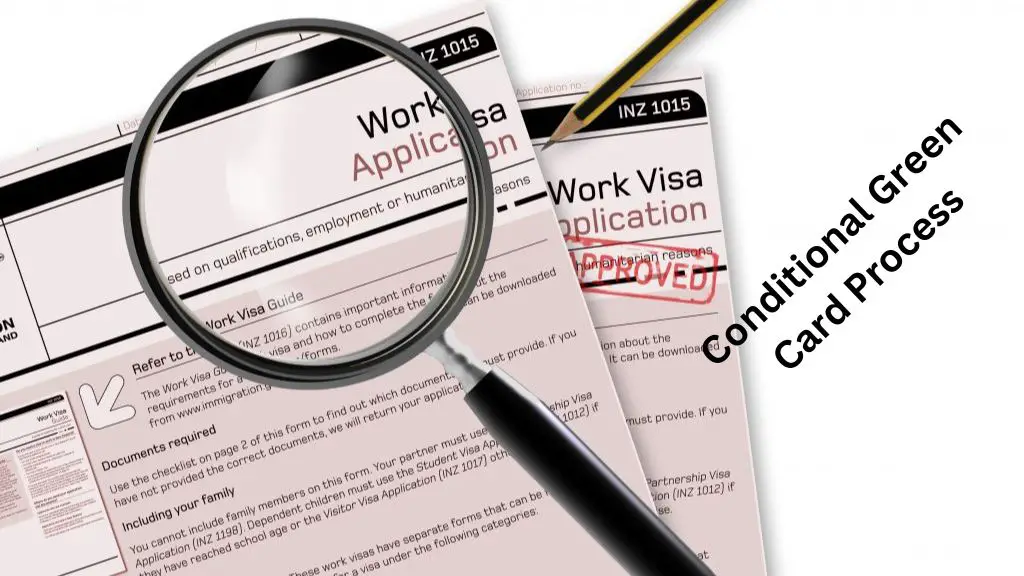 What Is Conditional Green Card?
Foreign nationals that have been married for less than 2 years are granted a conditional green card, or CR1, which has a two-year validity period. Because the conditional green card cannot extend, you must change your status within 90 days before its expiration to keep your status and avoid leaving the country. You must show that your marriage is genuine as part of the procedure to have the restrictions on your permanent residency lifted.
What is the process of Conditional Green Card Process?
You and your spouse must submit Form I-751, Petition to Remove Conditions on Residence, to change your status from conditional green card holder to permanent residence. The form must be submitted jointly by you and your spouse. However, you could still be eligible to apply for permanent residency in some situations, such as when your partner passes away, or you are divorced. If you ever find yourself in a circumstance requiring more attention and paperwork, get in touch with your immigration lawyer.
Requirements
Since Form I-751 is a joint document, both spouses must submit and sign it.
The application is submitted 90 days before the conditional green card expires.
Deposit the filing fee.
Give a copy of your conditional green card, front and back.
Evidence
The conditional green card is designed to prevent immigration and marriage fraud in the U.S. The USCIS can reexamine your marriage with Form I-751. Because of this, you must not only prove your marriage is real and in good faith for permanent residency but also all other purposes. You can submit the following evidence with your form:
Photos
Financial records, a mortgage, and other joint paperwork are examples.
If you have any, a copy of your children' birth certificates
As many records as you can from the marriage's beginning to the present
If you are involved in situations that go beyond the standard green card removal of conditions criteria, such as:
a justification for your late submission
conclusions about criminal papers
a justification for not filing jointly with your spouse
Death certificates
Orders for divorce or annulment
Your chances of convincing USCIS that you deserve to receive your permanent residency card increase the more proof you can present that your marriage is either in good faith or was meant to be in good faith. We can assist you in gathering and organising the proof you need to submit with your I-751 form.
Costs
The form itself is filed for $595. For your biometrics service, you must also pay an extra $85.
Direct Filing Address
You must send Phoenix, Arizona, your form and all the additional paperwork required to file Form I-751. Your shipping method will determine the address you should send your form. Discuss the ideal time to plan your shipping with your immigration attorney, as you want to ensure that USCIS receives your petition within 90 days.
Read Also: How to Request a Parent Green Card Application in USA-2022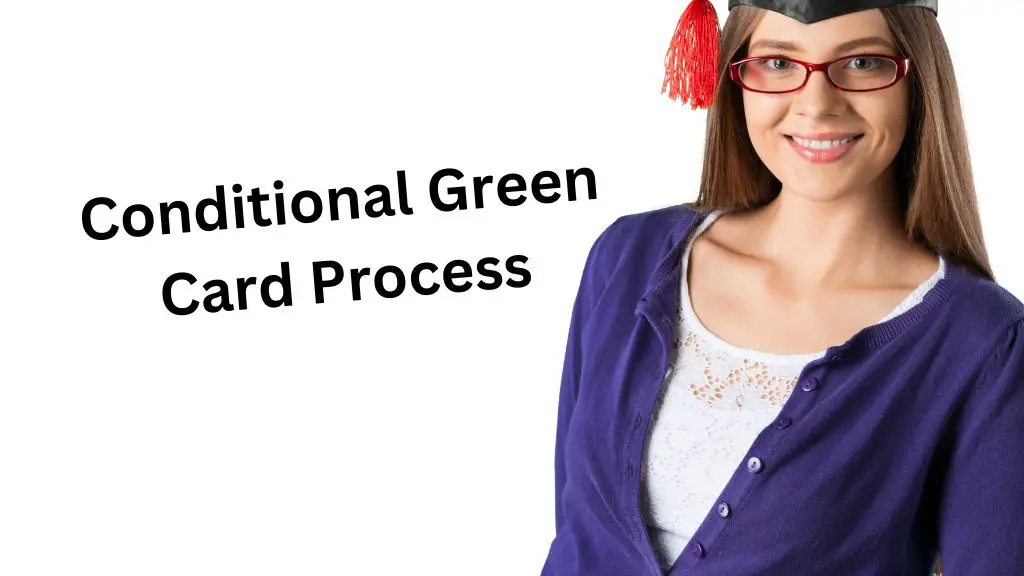 How long does it take to get a green card condition removed?
The validity of a conditional green card is two years.
To file your Form I-751, you have 90 days left until your conditional green card expires. Planning ahead is important when requesting to lift conditional green card limitations is important. Your petition is returned if you request to have the conditions on your green card removed before 90 days. Late filing will result in rejection.
What responsibilities do holders of conditional green cards have?
A prospective lawful green card holder of the United States is a conditional green card holder. The holder of a conditional green card can apply for a social security number and driver's licence, enrol in a suitable health plan and provide accurate information, including a change of address, to U.S. Citizenship and Immigration Services within a reasonable amount of time. They must also refrain from engaging in any criminal or illegal activity that could jeopardise their conditional permanent residency status and abide by all applicable federal, state, and local laws. They must also carry identification showing their conditional green.
green card news | immigration voice for NRI
What rights are attached to your conditional green card?
●    Do you have limited rights if you have a conditional green card?
Surprisingly, you have the same privileges with a conditional or temporary green card as you have with a permanent one. The validity period is the sole distinction.
It implies that as long as you are within two years after immigration acceptance, you are permitted to live and work in the United States with this temporary green card. It is noted that even when you have a conditional green card, you cannot vote in the United States.
The fact that your period spent in conditional residency contributes toward citizenship is an additional advantage of obtaining a temporary green card. Usually, you have to wait five years, but occasionally it just takes three. The three or five-year period is prorated based on the amount of time spent using a conditional card.
●    With a conditional green card, is travel possible?
With this kind of green card, you can travel internationally. However, the more pertinent query is whether you are authorised to return to the United States with one. Yes, a conditional card enables you to return to the United States following a journey abroad.
However, remember that no green card permits you to reside abroad, whether conditional or not. You are required to live in the United States as someone with a conditional green card. Immigration authorities may consider that you gave up your residency and revoked your green card if you indicate a plan to live abroad.
Always Consult a lawyer if you're having difficulties with your conditional green card process.
A conditional green card comes with extremely stringent guidelines and demands. If you have a conditional green card, not following these guidelines might make it harder for you to become a citizen and impact your immigration status.
For any concerns with green cards, it is imperative to speak with a qualified immigration attorney. An attorney can analyse your green card application and, if required, defend you in immigration procedures.
Final Lines For Readers
Have you liked this article? This article gains all the information related to becoming a US citizen by just going through with conditional green card process. Thanks for reading the whole article, Hope you gather some important information.
Best wishes for this conditional green card journey!