Being a parent is hard when it comes to keeping your kid entertained. Therefore, television is the best solution. However, after watching the same shows for some time, they might become bored. If you experience the same problem, Noggin is a great option. Besides, you don't have to pull out your credit card immediately. Now you can sign up for the Noggin free trial without any trouble.
Noggin kids learning app from Nick Jr. has a great deal to get you started with an edutainment subscription every preschooler wants! Designed for kids age 2+, Noggin helps kids learn math, science, and music, in a fun and entertaining way, by featuring Nick Jr characters that kids know and love, like Peppa Pig, and PAW Patrol pups, and more!
Start your Noggin subscription FREE for 30 days, and just pay $0.99 per month for your first 3 months! Use this link to sign up!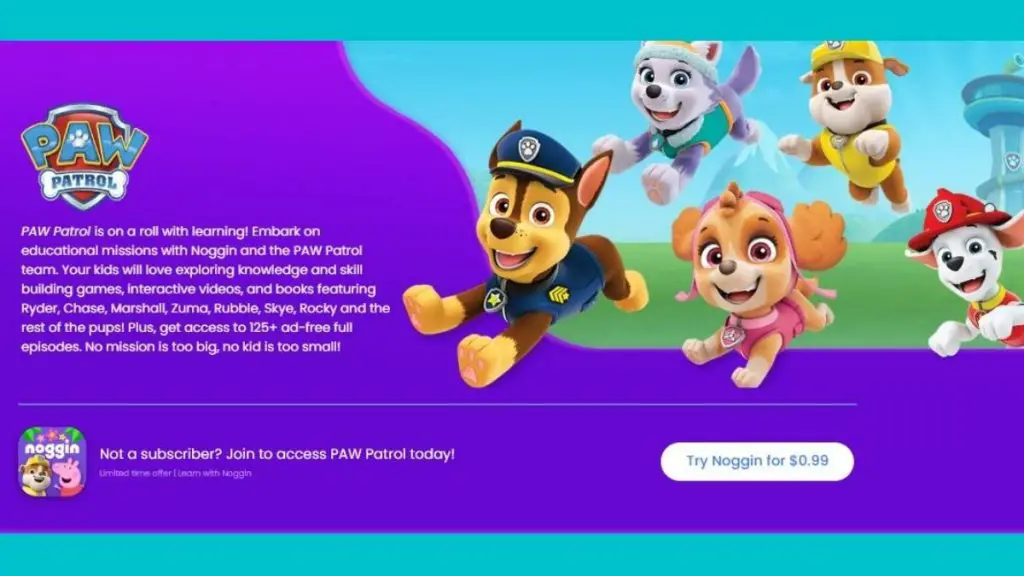 About Noggin
Noggin comes with learning games, videos, and books for preschool kids. It is suitable for kids aged 2-7 years old. Noggin's learning platform includes a collection of over 30 years of preschool education and kid-friendly games that can keep your kid entertained.
When you first start your Noggin subscription, you'll receive a FREE trial for a limited time that gives preschoolers unlimited access to Noggin's ever-expanding library of over 1,000 commercial-free episodes from popular preschool shows including PAW Patrol, Bubble Guppies, Blue's Clues, Peppa Pig, and many more. Your free trial also gives you access to educational games and activities for kids ages 2 and older, PLUS exclusive short-form videos developed by curriculum specialists.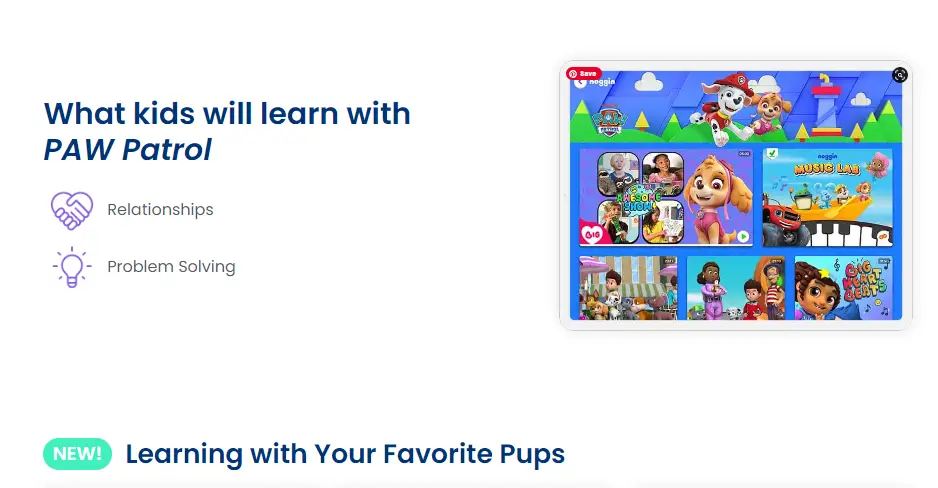 Besides, if your kid loves the Nick Jr. channel, he will undoubtedly be excited to use Noggin because the Noggin platform has all the Nick Jr. characters that your kid adores. You kid can find Nick Jr. characters such as Dora, Blaze, PAW Patrol, and many more. The industry's top curriculum specialists design these games, eBooks, and activities.
Steps to get a Noggin Free Trial Subscription
Free trials are a win-win for both the consumer and the business. Consumers get to experience the services for free and the business gets to introduce its product and reel in potential subscribers. Here's how you can sign-up with Noggin for free:
Visit Noggin's official website and Click Sign up
To establish a FREE account, follow the steps below.
Keep an eye out for a verification email in your inbox
From your email, verify your account
Download the Noggin app from the iOS App Store, Google Play Store, Amazon App Store, and Roku.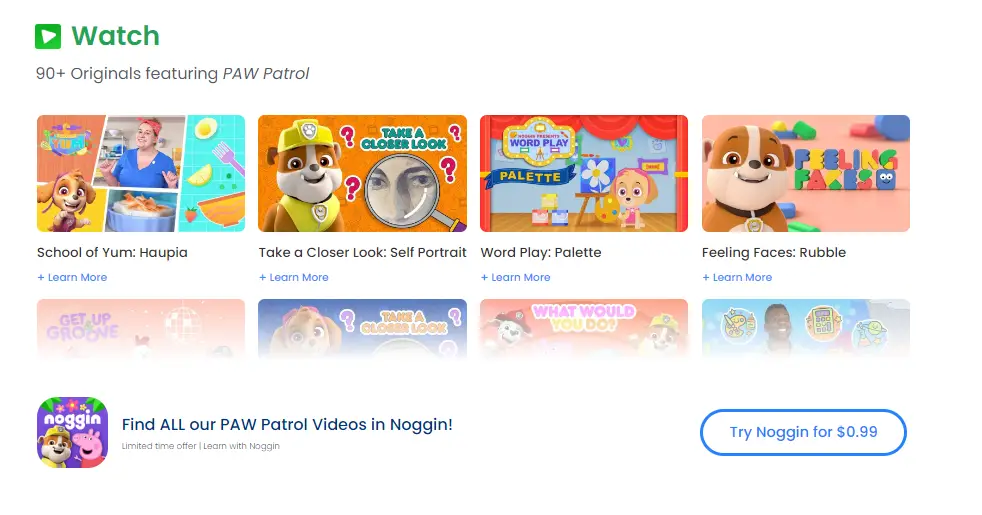 Read Also:
How Much Does Noggin Cost After the Trial?
The subscription, which begins with a free trial, costs $7.99 a month and includes 1,000+ ad-free episodes of preschool favorites, a library of learning videos with new content added weekly, multi-device access, and customer service seven days a week.
At the end of your free trial, the $7.99 subscription cost will be automatically charged to your iTunes, Google Play, Amazon, and Roku accounts. If you subscribed to Noggin on Noggin.com, your credit card associated with your Noggin account will be charged. You can review your billing information by visiting Noggin.com and signing in. Your subscription will continue to auto-renew on the same day each month unless you choose to cancel.
Please note that the free trial is only available once per account.
You can cancel your Noggin subscription at any time. Just be sure to cancel at least 24 hours BEFORE the end of your free trial or current billing period to avoid auto-renew charges through the app store where you purchased it or the credit card associated with your account.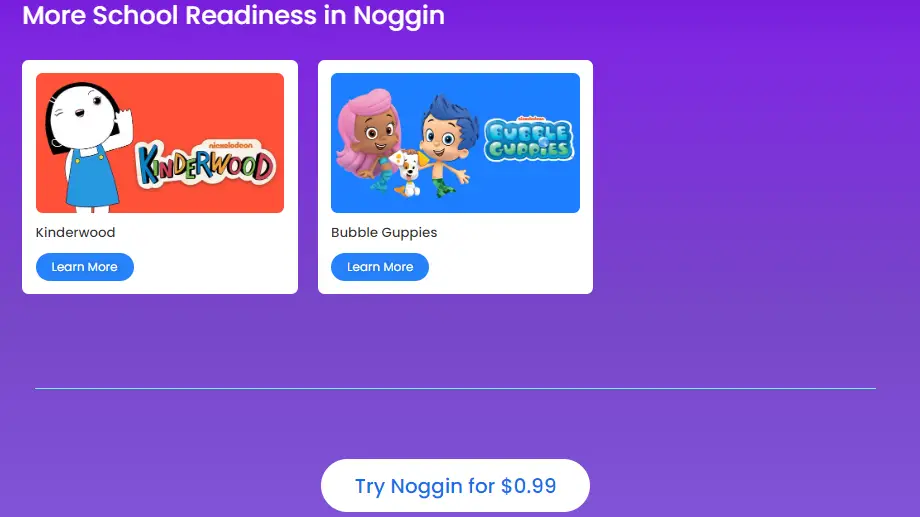 Noggin Features
With Noggin, kids can develop social and emotional skills, math, literacy, focus, problem-solving, physical development, and wellness. Moreover, Noggin rewards children's curiosity by promoting learning knowledge.
Three Ways to Learn
Watch: 1000+ ad-free Nick Jr. episodes & original learning videos you can't find anywhere else.
Play: Designed to build skills and nurture creativity.
Read: PAW Patrol, Blaze & Dora stories + Bob Books, the trusted learn-to-read series.
FAQ on Noggin Free Trial