Are you a businessman and want to expand in different ways? Then we highly recommend you to check out Nextiva. Combining VoIP phone service and Internet faxing, Nextiva adopts a minimal approach to digital communication. It is currently one of the most reasonably priced online electronic fax services.
It offers dependable Internet faxing services for small and large businesses looking to grow their functions by cultivating strong client relationships through faxing.
This article provides information about Nextiva Reviews: Details, Pricing & Features. If you also wanted to to know about this next revolution with Nextiva, just read the entire article.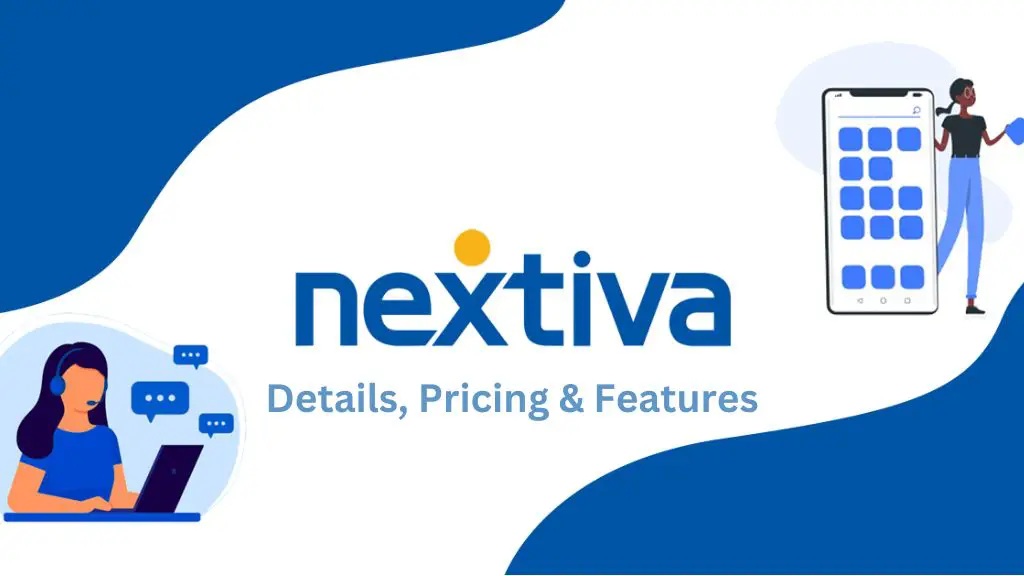 What is Nextiva?
The voice-over-Internet protocol (VoIP) service provider Nextiva offers specialized options for medium-sized and large-scale companies. The program organizes business calls and texts while giving you tools for teamwork and data analytics. You won't have to worry about missed calls or texts using Nextiva. You may improve relationships with devoted and potential customers in this way. The software even provides access restrictions to guarantee that only relevant team members can change particular files.
Additionally, Nextiva has a predictive dialer tool that aids in filtering calls and messages that are necessary. You can respond to comments left by legitimate phone numbers using Nextiva. The system offers facilities for chat, video conferencing, and screen sharing in addition to call recording and logging. Even access management programs and auditing apps are integrated. Last but not least, Nextiva offers you in-depth business reports to help you leverage your company.
Pros
Low-cost fax machines
One year's worth of online fax storage
simple to use panel
low-cost fees
Numerous file types are supported
a wise option for big firms and corporations
Cons
Faxing international is expensive.
bare bones features
Not all toll-free numbers are toll-free.
No mobile app
Your faxes not being able to have a digital signature attached.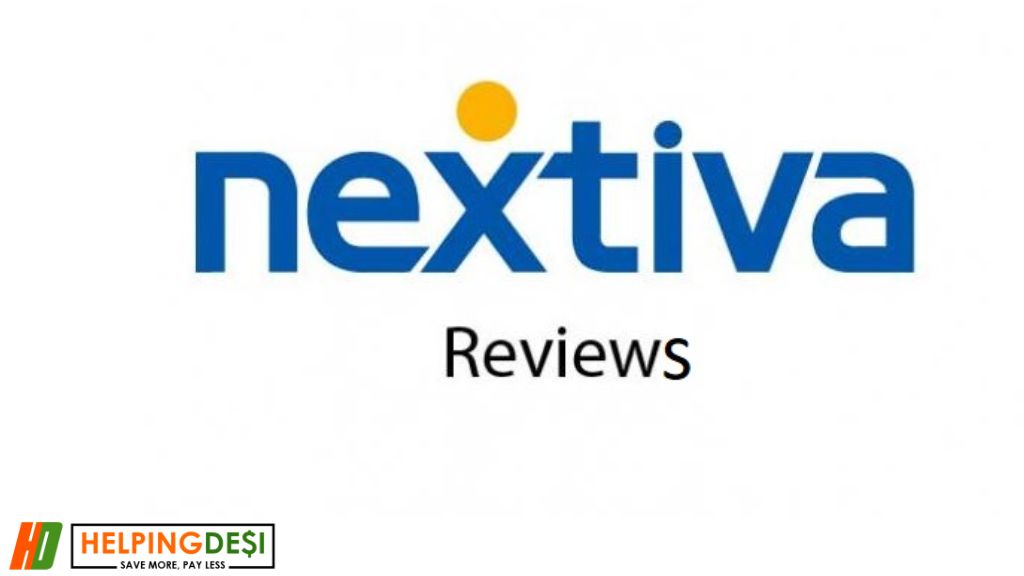 Nextiva Pricing and Plans
There are three sorts of workplace plans: Office Pro, Office Pro Plus, and Office Enterprise, according to assessments of the Nextiva phone system. The cost of these Nextiva business plans varies depending on the service. As you can see, the Office Pro plan is the most basic, and the Office Enterprise plan is the most sophisticated. We will look at the various services and their prices as mentioned on the firm's official website to give you a better knowledge of the plans and how they relate to the pricing of the services given by the company.
Nextiva CRM
It provides the multi-channel capability that enables you to handle each of your clients from a single location:
Interaction between channels is made seamless by Service CRM Basic. The price is $10 per month, invoiced yearly.
The most widely used is the Service CRM Pro. The monthly fee is $20, payable yearly.
Service CRM Enterprise offers advanced analytics. The price is $35 per month, payable yearly.
Nextiva Voice
No matter how you work, this provides a VoIP phone system that works for you. There is a phone service for every business, no matter where your staff is located:
The enterprise-class hosted VoIP infrastructure of the Nextiva office cloud phone system is available for as little as $19.95 per month.
Starting at $50 per month, a hosted contact center may enhance your client experience.
Starting at $14.95 per month, SIP Trunking enables you to keep your PBX system while saving money on services.
Nextiva Surveys
It will make it simple for you to design surveys and get all the data you require to comprehend your audience fully. You can use this to make more knowledgeable business decisions.
Surveys Basic provides 100 surveys each month, 10 questions, and 50 responses per survey. The price is $10 per month, invoiced yearly.
With Skip Logic, Surveys Pro includes 50 questions, 100 responses, and 200 surveys. The price is $30 per month, payable yearly.
Additionally, Surveys Enterprise provides Redirect Upon Submit and unlimited survey questions and responses. The price is $55 per month, payable yearly.
Nextiva Chat
It will enable real-time communication with your customers. It will increase your overall effectiveness.
Scheduling, proactive chat, and case creation are all included in Chat Basic. It costs $10 per month and is invoiced annually.
Chat Pro provides shortcuts and chats transfers. It costs $20 per month and is invoiced annually.
Queues and chat customization are additional features offered by Chat Enterprise. It costs $35 and is invoiced yearly.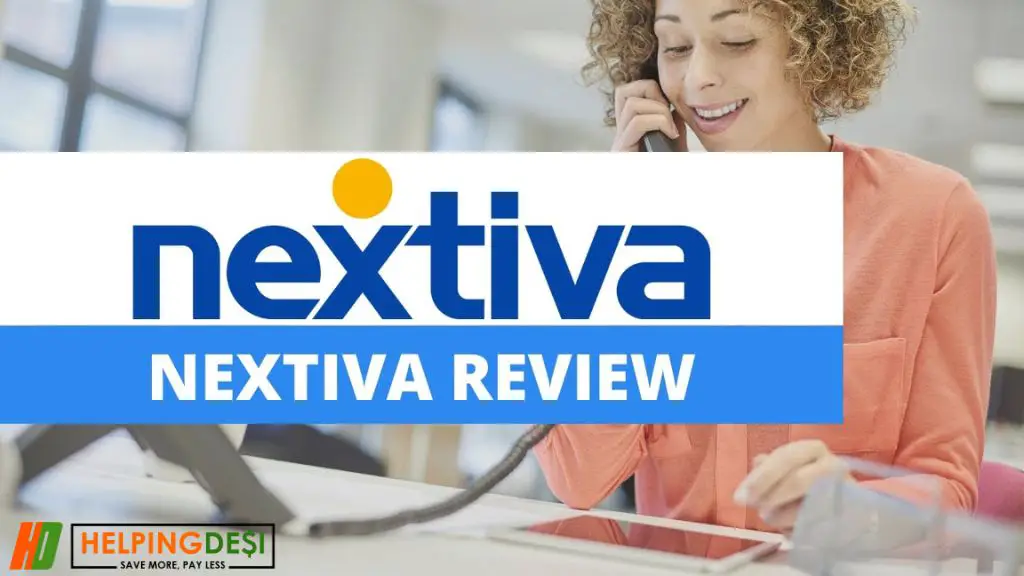 Best Travel Tips for US Travelers | Step by Step Guide
Nextiva Reviews on Key Features
Nextiva is unquestionably a VoIP supplier that comprehends its market and provides reliable services compared to other business service providers. A top-notch unified communication platform can significantly boost any organization. A few distinguishing qualities that make Nextiva a top VoIP provider include the following:
HD Music for Waiting
Numerous Calls
Virtual Faxing indefinitely
Online PBX
Local and Toll-Free Numbers are Free to Email to Voicemail
Free Number Transfer
Text to voicemail.
Modern Call Management
Benefits of Nextiva
The key advantages of Nextiva include better teamwork, coordinated calls and texts, and rising ROI.
Organized Calls and Texts
The call tracking program Nextiva offers secure storage for incoming calls and texts. As a result, you can listen in on client and agent interactions. Performance reviews are done in-depth thanks to this functionality.
Tools for cooperation are simple to utilize with this software. For instance, Nextiva provides screen sharing, video conferencing, and chat messaging functionality. Over 250 people can even view your screen together.
You can get comprehensive feedback analytics from Nextiva. The software's data analytics features then assist you in making better-informed decisions. You can successfully scale your firm in this manner.
How Would We Rate Nextiva's Customer Support?
The company's commitment to excellent customer service bolstered the growing list of benefits of using Nextiva's services. The business claims that you will undoubtedly find it fantastic in many ways. First, Nextiva employs a wholly internal team for customer support, so you can be certain that you are speaking with the appropriate individuals who can assist in problem-solving if necessary. The support team comprises a group of skilled people who are always willing to assist. You can find helpful people who will make your experiences fantastic, from the customer service team on the phone to the live chat agents. They can be contacted by phone, email, live chat, and the support page.
Conclusion Words
In conclusion, Nextiva can be regarded as one of the most cost-effective services in the sector thanks to its low Fax rates and additional fees. It includes a user-friendly layout and many fundamental features that simplify sending and receiving faxes in the US and Canada. Despite not providing free international faxes, it benefits companies that frequently use faxing by offering cheaper rates and more services.
This article about Nextiva Reviews: Details, pricing & Features helps you to expand your business. We hope you like this article and gather some important information. Thanks for reading this article!