IPL 2023 is just a few days away, and cricket fans around the world are getting ready to watch their favorite teams compete.
If you are also looking for the best way to Watch IPL 2023 live in USA, then this article is all you need.
You can watch IPL Live on Willow TV with replays of the best moments, pre-and-post-match analysis and commentary, cricket news and updates, and access to tons of streaming features.
However, many cricket fans are unaware of the benefits of the Sling Willow cricket package, which offers more than just live cricket streaming.
So, Let's take a look at how to watch IPL live on Willow TV and why you should consider getting the Sling Willow cricket package.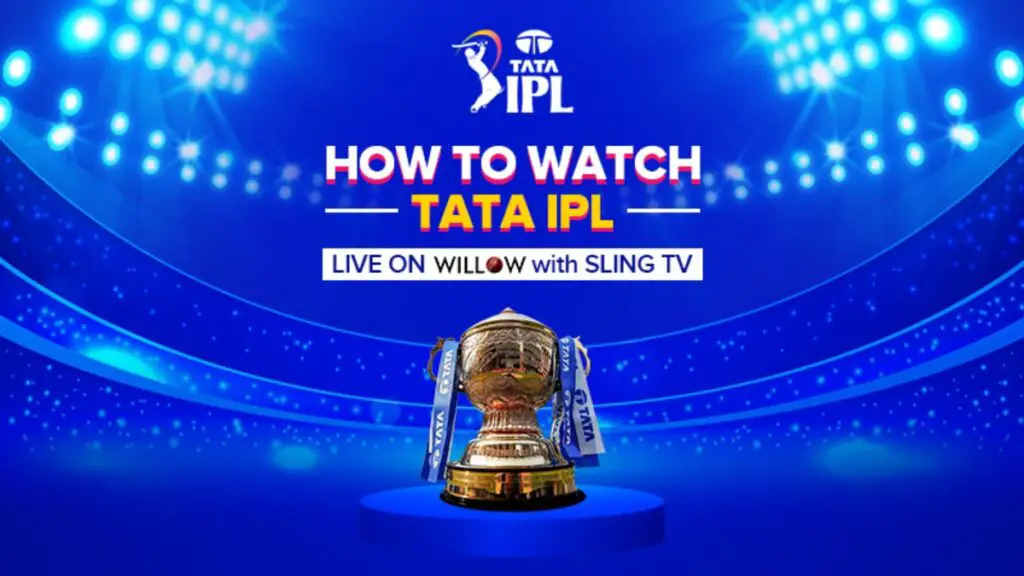 How To Watch IPL 2023 Live In USA?
There are so many ways to Watch IPL 2023 live in USA, but one of the best ways to Watch cricket live in USA is Willow.
Willow TV is a popular streaming service that specializes in cricket. It provides live and on-demand streaming of cricket matches from around the world, including IPL 2023.
Sling TV offers several packages that include Willow TV as one of the channels. The service is available on various devices, including smartphones, tablets, and smart TVs.
With the combined Sling TV and Willow TV package, you can watch live cricket matches, replays, highlights, and cricket-related programming with access to tons of news, entertainment, and popular shows.
Check our Sling TV review to know more.
How To Watch IPL Live On Willow TV?
To Watch IPL on Willow TV, you have to subscribe to Sling TV's Willow TV Cricket Package.
Here are Sling Willow TV plans:
Sling Willow TV monthly Plan costs $6.99 Per month
And its yearly plan costs $60.
The cost of Willow Extra is $4.99 per month, and it can be added to both the Monthly and Annual plans.
If you subscribe to Willow TV alone it will cost you $9.99 Per Month, but if you sign up for Sling's Willow Cricket package you can watch live cricket for just $5 on your existing Sling Plan.
With Sling, you can watch the ICC Men's T20 World Cup and the best domestic and international cricket matches live. Sling's Willow Cricket package includes Willow Cricket and Willow Extra!
You can watch live sports events such as TATA IPL, the IND vs. ENG tour, and other live events.
Want to Watch IPL 2023 for free? Check our article on Free apps to Watch Cricket Live in USA.
Steps To Watch IPL on Sling
You can open a new Sling TV account by clicking this link.
You will need to enter your name and other details to register.
New users must subscribe to Sling TV + $5 cricket, and current users can subscribe to $5 Sling Tv cricket.
After you complete the payment, you are ready to go.
Best Devices For Willow TV
Willow TV is a highly popular streaming platform that offers cricket enthusiasts unparalleled access to live and on-demand coverage of cricket matches, as well as an array of highlights, replays, and original programming.
However, to gain access to the platform, users will need to have a compatible device that supports the streaming service. Here are some of the best Willow TV devices available:
Desktop and laptop computers (Windows and Mac).
iOS and Android devices (smartphones and tablets).
Smart TVs (Samsung, LG, Sony, and more).
Streaming devices (Apple TV, Roku, Amazon Fire TV, and more
Conclusion
Willow TV is a great platform for watching live Indian Premier League (IPL) matches. If you want even more cricket content, Sling Willow Cricket packages are an excellent choice. With these options, fans can easily watch all the IPL action on Willow TV.
FAQs