We approach business finance differently. Offering more options tailored to you, less hassle, and the right guidance to keep your mind at ease. To make small business funding simple, we eliminate the guesswork.
It is important to us that you be able to apply for your loan quickly, receive a decision the same day, see the funds appear in your bank account, and have a system that is designed specifically for you and that you can access from any device at any time.
Getting funding for your small business has never been easier, and you will never need to look elsewhere. Here at Uplyft Capital, we have you and your business needs in mind, and we will do whatever it takes to help you succeed. Getting a small business loan has never been easier.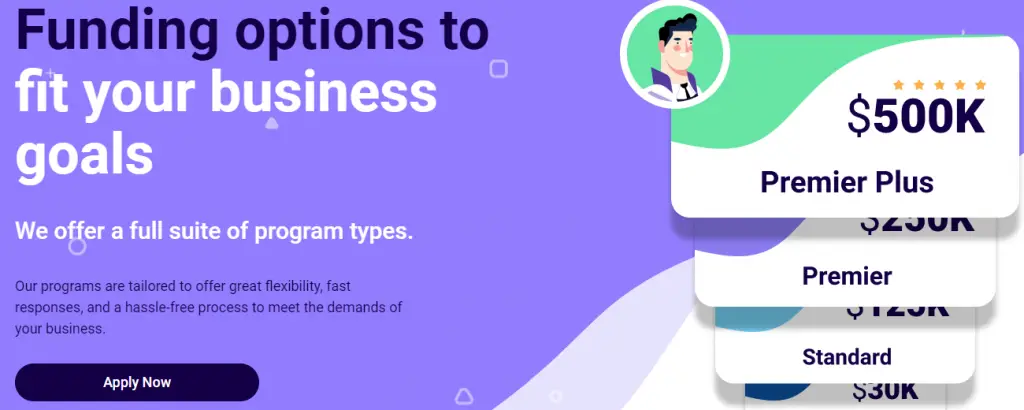 How to Get a Loan With Uplyft Capital
Uplyft Capital offers a fast and simple application process. Here's a closer look at the underwriting and post-funding processes.
Application and Underwriting Process
You must fill out their online application to get started with Uplyft Capital. They require a lot more information upfront than you would normally have to provide a merchant cash advance company, which suggests a more thorough underwriting process on Uplyft Capital's part.
According to Uplyft Capital, this funding provider boasts a 90% approval rate. In addition, they can make a credit decision the same day you apply. If you accept their offer, they can fund your application in as little as 24 hours.
The majority of Uplyft Capital's funded customers are retail businesses. Over one-quarter are restaurants.
Post-Funding Process
Uplyft Capital will provide you with a free account setup once you fund with them. Uplyft Capital offers traditional MCA repayment structures based on a daily percentage of your credit card revenue, or you can set up daily or weekly ACH withdrawals.
As you repay your advance, you'll be able to use the user-friendly interface. The client portal allows you to check your repayment progress and chat with an Uplyft Capital representative online.
According to the Uplyft Capital site, this merchant cash advance provider also offers early prepayment discounts but doesn't specify what they consider an early prepayment or what the discount is.
Once you have paid down 50% of your initial funding, you will have the option to renew your Uplyft Capital advance.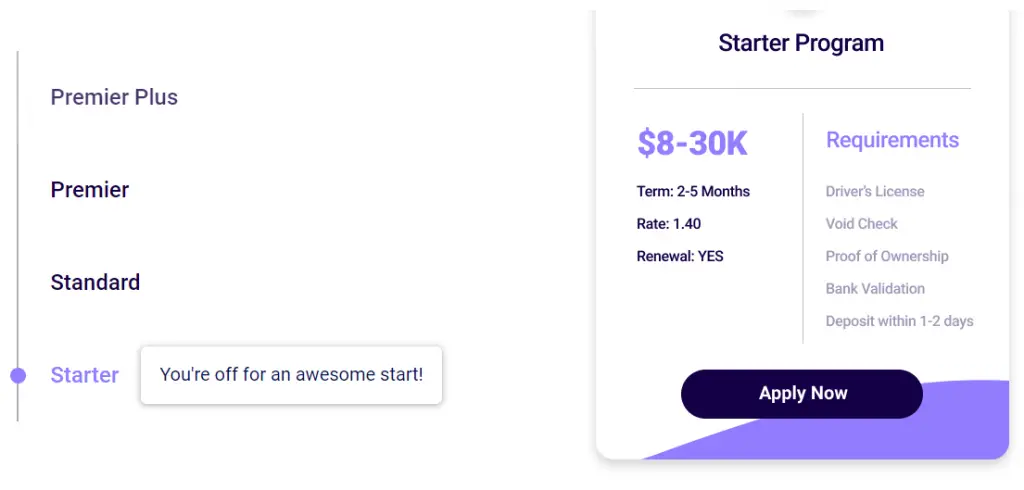 Fees
Merchant cash advances are some of the most expensive funding products on the market. Although Uplyft Capital is at least upfront with its fee structure, a factor rate as high as 1.4 is still not ideal for any business owner.
If you are able to qualify for funding that's more affordable than merchant cash advance-even one from Uplyft Capital-you should choose that option. The Uplyft Capital's most affordable advance tier requires two years in business and a 620+ FICO score-if you are able to qualify for this, then you may qualify for a more affordable short-term loan or business line of credit, which may be a better option.
Even if you can't qualify for anything other than a merchant cash advance, you should seriously consider enhancing your credentials before taking on funding. Take some time to improve your personal credit-even just staying in business for a few more months can help you qualify for more affordable financing.
Overview on Uplyft Capital
There are four tiers of advances offered by Uplyft Capital, a merchant cash advance company. Tiers determine loan amounts and factor rates, and where you fall in each tier depends on your business financials and personal credit history. In spite of their merchant cash advances being as expensive as the industry standard, Uplyft Capital has above-average customer satisfaction and transparency.
A merchant cash advance (MCA) can be a great solution for your cash flow problems if you cannot qualify for a traditional business loan. This type of financing, however, is typically very expensive.
Read Also:
Borrowers eligible for Uplyft Capital
Frequently, business owners turn to merchant cash advances when they can't qualify for more traditional business funding options, such as term loans, lines of credit, or even equipment or invoice financing. It is because merchant cash advances are relatively easy to qualify for: they don't require good credit or a long business history. To ensure you can pay back the advance, the MCA providers do want to see good credit and debit card sales.
Every month, Uplyft Capital looks for at least five unique deposits. In your application for funding from Uplyft Capital, you must represent at least 50% ownership.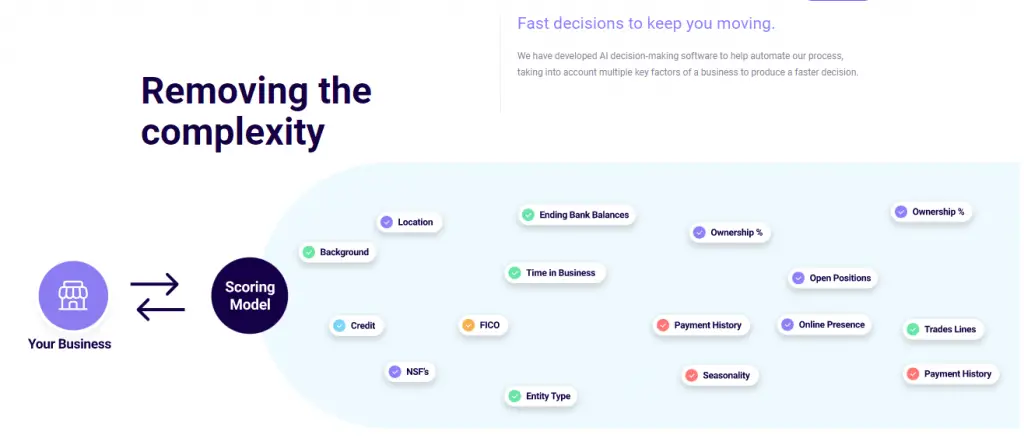 Uplyft Capital Pros & Cons
| | |
| --- | --- |
| Pros | Cons |
| Easier to qualify for | Very expensive |
| Fast funding | Daily or weekly repayments |
| Transparent pricing | Could impede cash flow |
| Prepayment discounts | |
Critical Issues
Before entering into a business partnership, consider the following points. However, it is worth considering any events that could negatively affect the partnership. For instance, what would happen if a partner passed away? What would happen if a partner was unable to work because of illness? Is it possible for a partner to sell their interest in the business to a third party? Business lawyers can help you identify issues that should be addressed in the agreement.
Conclusion
Establishing a business partnership with just a handshake can be tempting. In spite of this, a formal agreement could prevent many areas of potential dispute. It is advisable to draft a partnership agreement with the assistance of a business lawyer, even if you are familiar with and trust your business partners. Having a formal agreement could prevent a personal relationship from deteriorating if you do business with family or friends.
FAQs