On-demand movies and show platforms are becoming people's best choice as compared to cable services. OTT platforms are user-friendly and provide updated content at low monthly prices. Hotstar is the best platform if you are looking for up-to-date Bollywood movies and Hindi serials. 
Important Update:
All Hotstar content moved in ESPN Plus and Disney Bundle in the US. Subscribe to ESPN Plus or Disney Bundle to watch Hotstar content.
Offer for ESPN Plus and Disney Bundle Signup
Subscribing to ESPN Plus will cost you $9.99 a month or $99.99 for a full year if you want to watch Cricket only.
Subscribing to the Disney bundle, which costs $12.99 a month, will save you up to 45%. You can access Disney+, Hulu & ESPN+, which features full Hotstar content.
It is the best offer for cricket fans who will be able to watch the upcoming IPL series and the ICC T20 world cup.
Please note that ESPN Plus costs $9.99 per month. However, ESPN Plus costs just $99.99 per year or less than $8 per month. By subscribing to ESPN Plus annually, you can save 20%.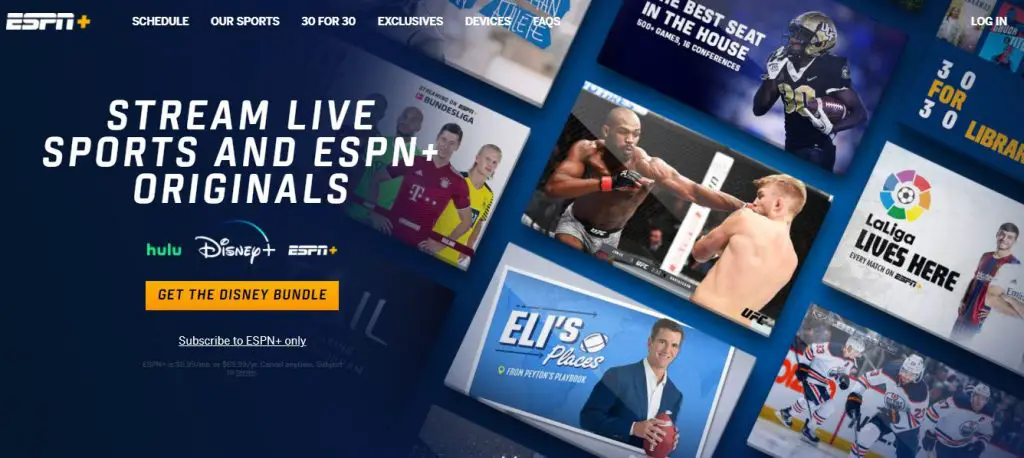 OTT platforms are not only providing HD content within your budget but also monthly free trials. Hotstar free trial has a different story as compared to its competitors. You apply some tips and tricks to get a Hotstar free trial and even save a lot of money on your annual budget. Let's get into it in detail. Hotstar is not only a popular platform in India, but it is one of the leading OTT platforms in Canada, the UK, and the USA.
Let us tell you there is no Hotstar Free Trial available in the USA because Hotstar is launched an exclusive promo code: DESI40 to get a $5 Extra discount and $45 Gifts from Partner.
Hotstar Free Trial Signup Process:
There is FREE Trial Hotstar Exclusive Code: DESI40, where you will get 48 hours to try Hotstar. If you do not like Hotstar content for any reason, Just cancel in 48 hours and get a full refund automatically without a single question. 
However, we have some budget-friendly and straightforward tips that you can use to get a Hotstar free trial for the premium pack. Please follow the below steps to avail of the Hotstar free trial:
Go to the Hotstar official website. 
You will see an option Start Your Free 1 Month Trial. If you are signing up through Jio or any eligible Sim card, Hotstar is giving one month of a free trial. 
 Now subscribe to Hotstar account using Facebook or by adding login credentials like first name, last name, email id.
Add Billing info debit/credit card number, cardholder name, CVV, and expiry name. Select the plan, and that's it. Now your account will be eligible for a one-month free trial.
Hotstar has made it clear that all new subscribers are eligible for a free trial of one month in India. All users need to do is to provide their payment details to authorize their free trial. As part of the procedure, Hotstar may charge for a token transaction to your selected payment method to approve the transaction.
Is Hotstar free in the USA?
Anything valuable never comes for free, but you use some tricks, you can make it a lot cheaper for you. How is that possible? Well, by sharing with any of your family members, you can enjoy Hotstar live streaming annual subscription for only $44.99 on 2 streaming devices together . Few people are sharing with friends and other outside people but it is strictly prohibited by Hotstar.
Also, there are lots of deals and promotions comes if you use Hotstar promo: DESI40 through which you can get a Cashback. All those details are here in this article later.
You can watch Free for 48 hours and cancel in 48 hours, and you will get full automatic refund without any question asked.
By using VPN you can watch Hotstar India account at very low cost.
How to watch Hotstar Free through VPN:
Every Indian wants to know "how to get Hotstar free". So, Hotstar in India comes with a one-month free trial. Users in the USA can Access Hotstar India by using any VPN, and they can enjoy Hotstar free trial for one month. I would never recommend you to follow this as it is not a legal and safe way to enjoy your favorite Indian content.
Run VPN on your device or system and connect Indian server.
Want to watch it on a computer system, go to www.hotstar.com and open any free content (NOT labeled as 'Premium').
If you are using the Hotstar app, simply open the app and begin watching the free content.
Hotstar Free Amazon Gift Card
Amazon Gift card offer was there in 2019. There is no Amazon Gift card offer available from Hotstar. However, our Helpingdesi team is providing a $10 Amazon Gift card if you Subscribe to Rakuten and do a qualifying order. By doing this, you will get $20 from Rakuten and a $10 Amazon gift card from us.
So, Subscribe Hotstar and avail this $10 Amazon Gift card with $20 Rakuten offer.
Step by Step Hotstar Signup Process:
If you are looking at Hotstar free trial in the USA, Let me clarify there are few ways to get this at a lower price with Promo: DESI40 but sorry to say, there is no free trial in the US. Let me walk you through the Step by Step Hotstar signup process:
Click the link Hotstar Signup.
Put Name, Email Id and password (You can signup through Facebook credential too)
First, put Promo code (Refer below image) and see if the price is reduced to $44.99 and then enter Credit Card details.
Enjoy Hotstar premium content, and IPL live Cricket.
$45 Benefits With Hotstar 
Below are few extra offers are available if you subscribe Hotstar using Promo: DESI40
You will get a $5 instant discount on Hotstar's annual subscription (Cricket IPL and WorldCup) included.
Customers who sign up for Hotstar service will get a $50 Discover credit card referral.
GET $20 Rakuten Referral Promo. Additionally $10 Amazon GC after redeeming Rakuten offer.
A $20 DST gift card can be redeemed on minimum order of $50.
Bonus Offer: $300 Exclusive Hotel Saving Gift card from our partner. No string attached. 100% delivered in your email box. Please drop email at

helpingdesi@gmail.com

All gift cards will be delivered within 7 – 10 business days
If you are watching on 2 streams then the total cost per stream is $45/2 = $22.5. This is exactly, and I Signed up Hotstar $45 for the full year with so much great content, Live Cricket commentary in my own language, IPL 2021, Cricket Worldcup, High-quality movies, News, STAR Plus & all their channels are on + Hotstar originals, and other interesting shows is not a bad deal at all.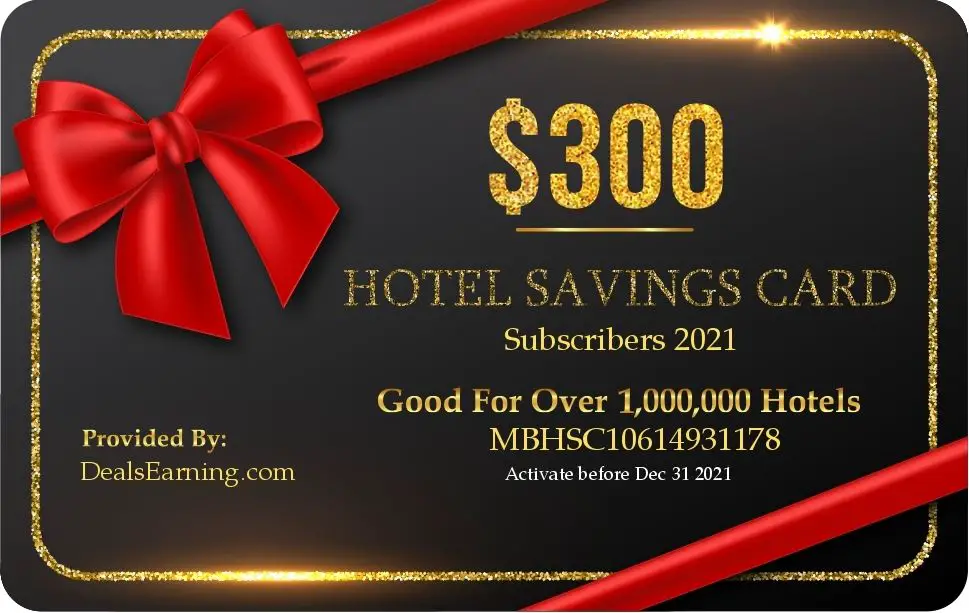 Hotstar's Free Trial FAQ
How to watch Hotstar free?
If you are outside of India and looking to watch Hotstar free, you need a VPN and watch it on a computer. Follow the below steps:
1. Sign up for a free trial of VPN 
2. Connect India server
3. Go to www.hotstar.com and sign in using the Hotstar India account.
4. Enjoy Hotstar
Where to get Hotstar's free trial promo code?
Here is the step to get Hotstar Free Trial Promo Code
Visit Hotstar Homepage or Install app.
Create a Hotstar account using Email and password.
Login Hotstar using Facebook account
Enter Payment details and apply promo code (DESI40)
Hotstar USA content is different from Hotstar India?
Yes, Every country has different content according to the rights that they get from that country. You cannot access many scopes in the USA available on Disney+ Hotstar India; hence, few people use VPN to watch Hotstar India account in the USA, which covers all Indian and USA Hotstar content, and this makes them cost-effective.
How to apply the Hotstar promo code?
Step 1: Visit Hotstar's official site.
Step 2: Create an account and do the log in.
Step 3: On the Billing page; It will ask if you have a Coupon code. 
Step 4: Enter Coupon: DESI50.
How many times can I avail myself one-month free trial?
There is no free trial in the USA, but if you already signed up and are not happy with the service then you can cancel and get a full refund within 48 hours.
Where Hotstar refunds money if I cancel within 48 hours. What is the process?
Just visit the Hotstar site. Do login and go into the Account section. It will ask if you want to continue or cancel the service. Just cancel and get a full refund.
What is the price for a Hotstar premium membership?
In the US, Hotstar has one membership which includes premium and sports. The price for Hotstar annual membership is $49.99 but if you apply coupon: DESI50 then you will get a $5 discount offer.
Conclusion:
With Hotstar, you can watch 10,000 hours of content, IPL cricket, world cup cricket, much exclusive cricket series, news channels, and many more. You can avail Hotstar IPL cricket offer at $44.99 and if you do not like the service then cancel under 48 hours trial period and get a full refund. And, you will not cancel Hotstar in 48 hours then you will be able to watch Hotstar full-year approx. So, subscribe to Hotstar's annual plan if not done yet and enjoy the entire IPL season with amazing features like anytime highlights, multi-language commentary, expert predictions, and full-game replays.