The (HealthifyMe Review) website offers services such as calorie tracking, one-on-one nutrition and fitness coaching, and diet and workout plans. The app uses a holistic lifestyle tracking approach to keep users engaged and motivated across iOS and Android devices.
With a premium subscription, users can choose from a team of certified nutritionists, fitness trainers, and yoga coaches. Alternatively, the users can access Ria, an AI-driven nutritionist. Wearable technology is also incorporated into HealthifyMe through syncing with activity trackers.
What is HealthifyMe
HealthifyMe offers features to help you achieve your health & fitness goals. A food tracker, a workout tracker, a water tracker, a sleep tracker, etc. A weight loss tracker and a handwashing tracker. There are also no-equipment home exercises included.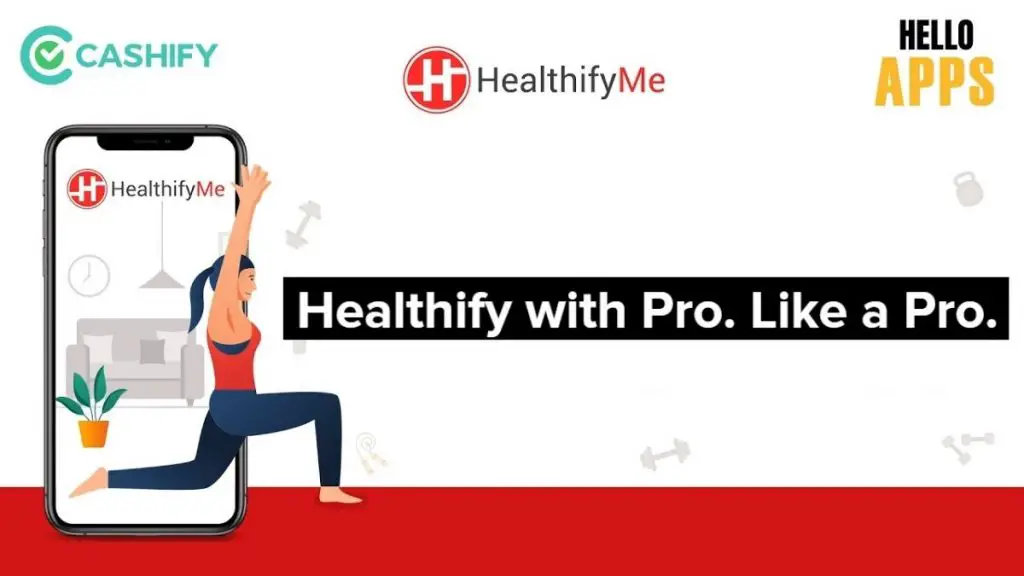 Workout videos for men & women, including Full-body workouts. The HealthifyMe app is a revolutionary health and fitness app that provides personalized nutrition plans by our expert nutritionists and personalized workout plans by our certified fitness coaches.
The app lets you track your daily calorie intake, weight goals, workouts, water consumption, sleep monitoring, meal journal, and step count. The most inclusive fitness app in the market will help you achieve your fitness goals faster.
HealthifyMe 999 plan
Get 3 months of HealthifySmart Plan for just ₹999
The benefits of HealthifyMe 
Diet plan ( created by you)
Workout plan ( tailored for you)
Unlimited chat with ria (AI Nutritions)
Daily and weekly insights
macro/micronutrient tracking
Healthy recipes
Why Healthify SMART?
Fitness goals are challenging enough as they are. In addition, dietary restrictions, lifestyle constraints, and food choices make fitness goals even more challenging.
HealthifySmart was created for the digitally savvy millennial for whom fitness is a solo journey with the right tools at their disposal 24×7.
‍HealthifySMART gives you an AI-powered Personalized Diet Plan based on cuisines & dishes you enjoy. The diet plan also learns from your likes & dislikes & keeps evolving to give you the perfect plan every day.
HealthifyMe Free Trial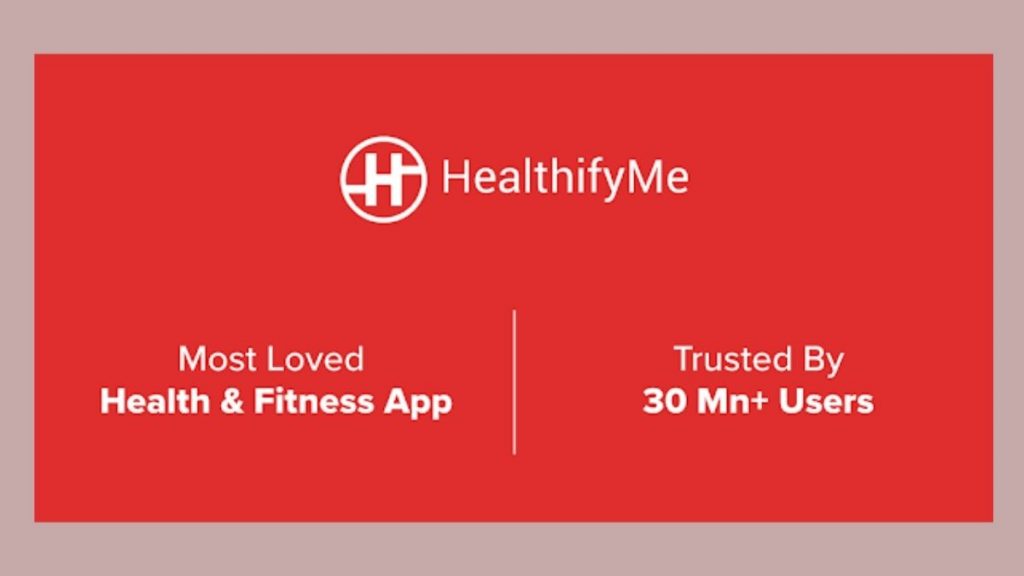 HealthifyMe is synonymous with high-quality products and friendly customer service. HealthifyMe Free Trial & Coupons offer up to 15% savings on the best HealthifyMe items. Use this page to order your online products and save. We are always looking for the newest HealthifyMe Voucher.
HealthifyMe: Weight Loss Plan Reviews:
1. client review By Nilima Sharma
Excellent app Exercise/diet plans have been helpful in building good habits. I also appreciate how friendly, helpful, and responsive the coaches are. The food database also allows me to log different types of foods. I can also set up reminders to track my water intake. The transformation stories are also very motivating. Recently, they added a lot of free live sessions that help educate about daily healthy life hacks and how to implement them.
2. client review By Ketsjc
Overall good
Suppose you bought premium plans, the best app in India for any health goal. Dietitians and fitness coach design diet and workout plans based on your health and goals, and they keep in touch with you. However, they need to make plans more practical. Customer service is great. App User Interface and features are good;
HealthifyMe: Weight Loss Plan: Is it Safe?
Yes. HealthifyMe: Weight Loss Plan is quite safe to use, but use with caution. Our NLP (Natural language processing) analysis used 5,633 User Reviews sourced from the Appstore and a cumulative app store rating of 4.6/5. Weight Loss Plan's Justuseapp Safety Score is 30.3/100.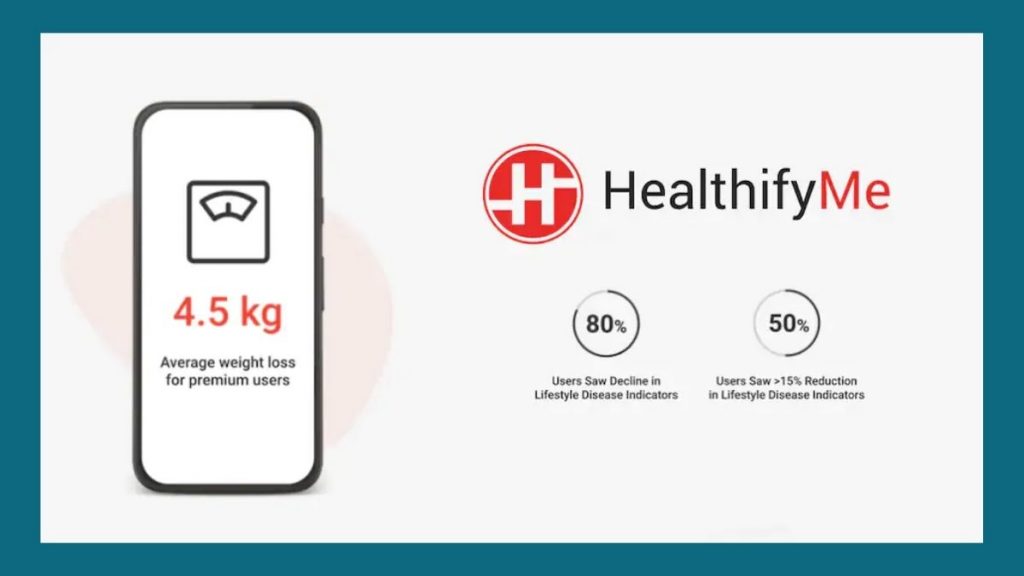 What is the purpose of reporting an issue with HealthifyMe: Weight Loss Plan?
Utilizing the strength of crowds to draw attention to your problem is an effective way to draw the attention of HealthifyMe: Weight Loss Plan.
When an issue is reported, we have developed a system that contacts a company, and if there are any issues, companies will definitely listen.
In the event that the issue is a common problem that has been solved in the past, customers can learn from other customers.
You might not be able to solve your problem with Justuseapp if you are a HealthifyMe: Weight Loss Plan customer, but at least you can warn others about using HealthifyMe: Weight Loss Plan.
Does HealthifyMe charge money?
HealthifyMe Smart Plan @ just ₹999/- Get Health + Diet + Workout from Home! Although you are a HealthifyMe: Weight Loss Plan customer, you can at least warn others about using the service.
Healthify with Pro.
1. CGMs are small but powerful tools to;- help people lose weight consistently. Every minute, it tracks your glucose, so you know when to eat and when to burn. Get 360° guidance for accurate progress.
2. Pro Coaches:- For the best guidance and motivation. They're here to help you reach your fitness goals.
3. Smart Scale:– Smart in every way, the Smart Scale breaks down bodyweight into body fat, muscle mass, protein, hydration, and bone mass. This helps you lose the right kind of weight.
4. Metabolic Panel:- A health dashboard with 80+ parameters helps you stay healthy, so you can lose weight faster.
FAQs