Are you in need of a Shopify theme to make up a successful online store? If you are then, you must have an eye on Debutify to establish an exclusive eCommerce store.
Debutify Referral Bonus: Earn 25% First Sale Commission and 15% Renewal Commission for Every Referral (Unlimited)
Debutify is the stop shop for all retailers to change their stores into high-converting sales. This eCommerce website is designed to deliver merchants a platform to create remarkable Shopify stores.
To set up your stores on Debutify you must have little knowledge about it or inquire about enchanting Debutify features. But first let's continue the main theme, Debutify Referral Bonus, and how to start with the Debutify referral program.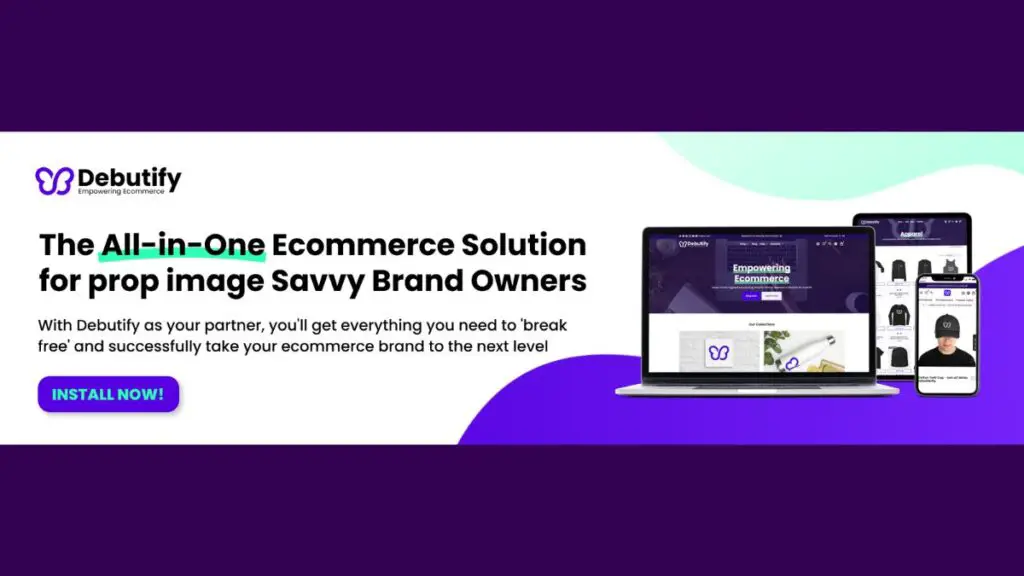 Debutify Referral Program
Debutify rewards every user who invites the audience towards it. When anyone in your contacts signs up with your referral link (affiliate link) to its any of the plans, then you can acquire a 15% commission on each successful referral and 25% first sale commission as well.
How To Start With The Debutify Referral Program?
To begin earning the Debutify referral program, you have to sign up for it or connect with the app and obtain your personalized Debutify referral link for inviting friends.
For Signing Up:
Download the Debutify app available in your app stores.
Create an account on Debutify.
To register your account, you have to fill in your name, email, password, and domain name to the Shopify store.
After registration, you can try Debutify free for 14 days when you subscribed to its paid plans or it has a free eCommerce theme too.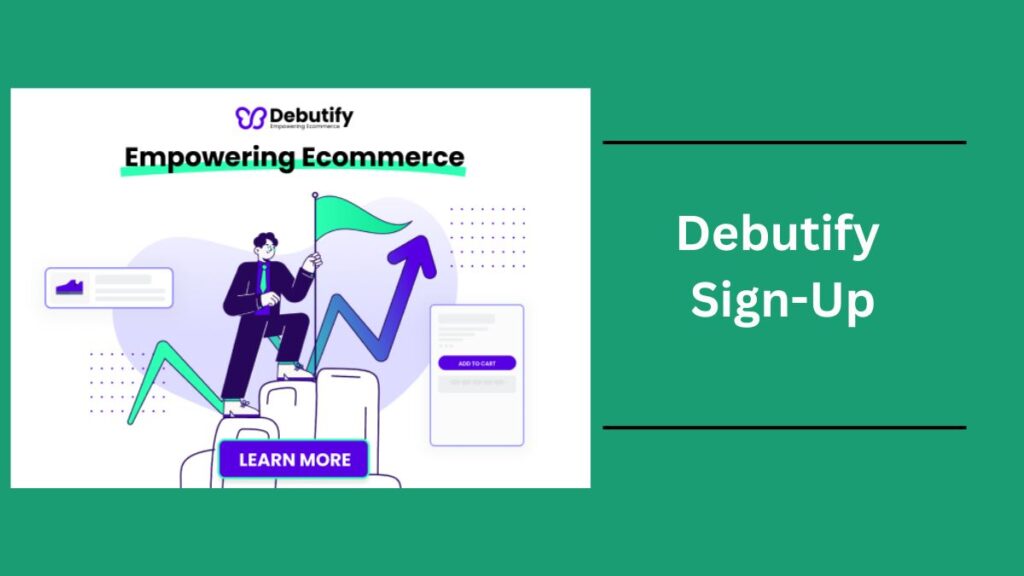 Steps To Earn Debutify Referral Bonus:
Let's elucidate the referral program in bullet points:
Login to your Debutify account on your mobile.
Now get your affiliate link or referral link from the Debutify referral tab.
After acquiring the link, share it with your family and friends.
You can share it via YouTube, newsletters, websites, and your social media platforms such as Facebook, Instagram, Twitter, or websites.
Once your Debutify link is used for signing up, you can earn a 15% commission on it.
Restrictions: The person can apply for your link within the 90 days period when you share it. You can earn up to $536.40 on each successful referral when a person joins the premium plan via your Debutify Referral Link.
Read the Below articles to earn More on Sign-up Bonus
Debutify Subscriptions
Debutify offers three subscription plans to maximize your earnings on high-converting sales. Select the one which fits your store perfectly. Listed below are the customized Debutify subscription plans.
Starter Plan: is for $29 per month for a small business to establish.
Pro Plan: is for $79 per month for expanding brands who want a push their conversion rates.
Enterprise Plan: is for $149 per month and gives you access to Debutify fully and provide a helping hand for well-known brand owners.
Free Plan: is for $0 per month giving you basic features only.
Add-ons: There are 50 add-ons available for you come with the paid plans, available according to your plan to add your store more lights and makes it on-demand.
Debutify also offers every user who comes to the website a free version to establish their online store. You also have a 14 days free trial offer with these enchanting plans.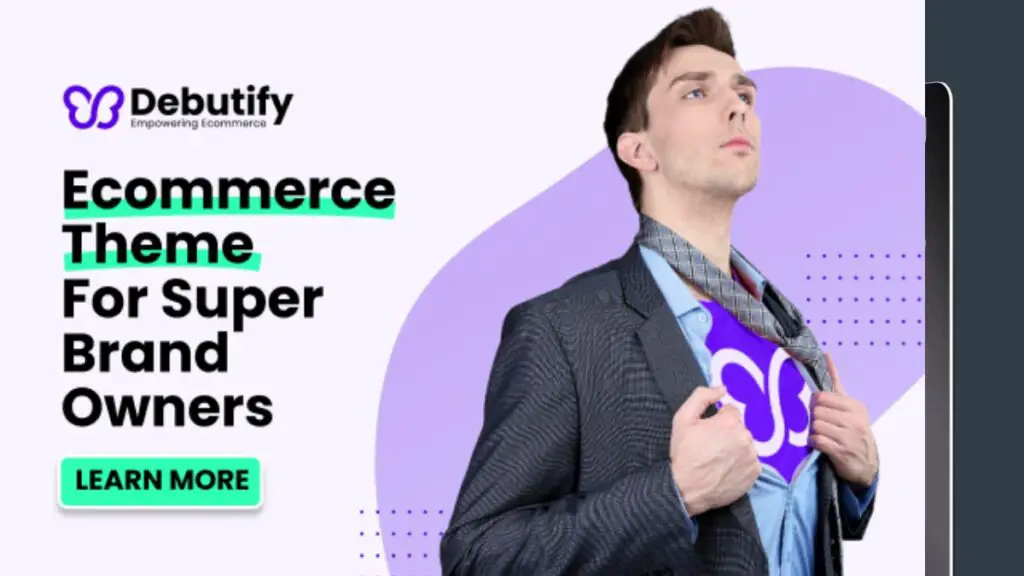 What is Debutify?
Debutify is an eCommerce website whose smartest tools support you to develop your Shopify store from day one or to turn your business into an on-demand sales. Debutify consumes an entire gadget to build or launch your eCommerce store successfully.
Debutify consists of distinctive subscription plans. From starter plan to enterprise, you can select the package which features suits to your requirements and style your shopify store in a virtuous manner. You are just a few clicks away to create your store on Debutify.
Debutify Features
Debutify is designed to deliver brand owners a fully featured platform with electrifying instruments to polish their business online. Some of Debutify's features are listed below:
Debutify Distinctive Themes: Debutify offers you a distinctive and overwhelming theme for your stores. You can choose the one which is convenient according to your store.
Exchange Of Currency: This currency converter tool enhances your business style and gives a punch of energy to your Shopify store. It lets your international customers to be aware of the price of your products according to their currency or location.
Add-on Options: To maximize your sales or to earn more, Debutify gives you 50+ add-on options to boost your Shopify store. The only aim is to provide the customers with an easy view or experience in your store, as you can add Cart Maximizers to permit your customers to load more objects into their carts. 
Load Expeditiously: For a good website, it is required to load rapidly. You feel pleasing that Debutify is a fast-loading eCommerce site. Or you can have the option to add a Page Booster which makes loading more swift for you.
Customer Support: Developing your eCommerce brand is quite tricky. You must require a helping hand to establish. Amazingly! Debutify gives you a customer support option to come out of your queries.
In Short
Debutify is the easiest way to build your own eCommerce Shopify store with multiple benefits and enthralling tools to make your business successful. Debutify web is designed on the principle of providing an intellectual platform for the shopifiers to develop their incredible online store.
After signing up, you can also join its affiliate program or referral program and can earn a Debutify referral bonus with it too.
FAQs