Bollywood movies do not have their audience base only in India but are also viewed in many other nations. The Bollywood industry accounts for more than half of the Global film space and is expected to rise with every new release made. There has been a paradigm shift in the content of Bollywood movies from the time of the late '90s to 2020. The movies in Bollywood do not follow a single genre like romance or thriller but rather has not of versatility. This versatility is not just visible in the content but among the actors too.
Even when there is a lot of fan base of Hollywood movies what makes Bollywood movies stand out among the crowd? The foremost thing is language there are a lot of nations that have Indian citizens watching these movies. The beautiful soundtracks that feel fresh and soothing even when tuned in after years. The versatile actors and supporting roles in Bollywood do not find any match and the most important is the storyline. We have movies from DDLJ to Thappad that cover all the genres. 
If you are looking to watch the best Bollywood movies, you won't just find one but the list is to continue. You can find movies all sorts of genres from romantic to crime based, Drama to real-life issues. With the introduction of major OTT platforms such as Hotstar, Netflix, and Amazon prime you don't have to wait to get a movie ticket or a Friday night to watch your favorite Bollywood movie. You can stream the movie anytime 24*7 on these platforms and watch it along with your friends or family. The Netflix original Show or Hotstar shows are a result of increasing fan base and viewership for these Bollywood movies. 
The trend of web series and movies have become quite popular among the young generation. Every week there is one or other new releases made which has led to a revolution in the content of these movies. If you are looking to watch the best web series or best movies on any of the online platforms there is your guide. Below is the rundown of best Bollywood movies that you can watch –
1.Gulabo Sitabo 
An altogether different sort of film, this family satire is about a proprietor (Amitabh Bachchan) and his tenant (Ayushamann Khurrana) and the chat between the two trades on an everyday basis. Gulabo Stitabo was set to release in April 2020 yet because of ongoing nationwide lockdown, it was delayed. The trailer of the movie has been launched in May 2020 while the movie is now going to stream live on Amazon Prime on 12th June 2020.
2.Gunjan Saxena: The Kargil Girl
Gunjan Saxena: The Kargil Girl a Sharan Sharma directory is a biopic on the life of Indian Air Force pilot Gunjan Saxena who turned into the first Indian women military pilots to wander into a battle area. Gunjan saved warriors during the Kargil War in 1999 and was respected with the Shaurya Vir grant for her boldness and courage during the war. Janhvi and other cast members including Angad Bedi and Pankaj Tripathi additionally shared the secret, as did Alia Bhatt, Arjun Kapoor, Anushka Sharma, and Varun Dhawan made an announcement of their role in the movie.
3.Ludo
Directed by Anurag Basu, Ludo is a dim parody compilation film. It stars Abhishek Bachchan, Rajkummar Rao, Aditya Roy Kapur, Sanya Malhotra, Fatima Sana Shaikh, Pankaj Tripathi, and others. 
4.'83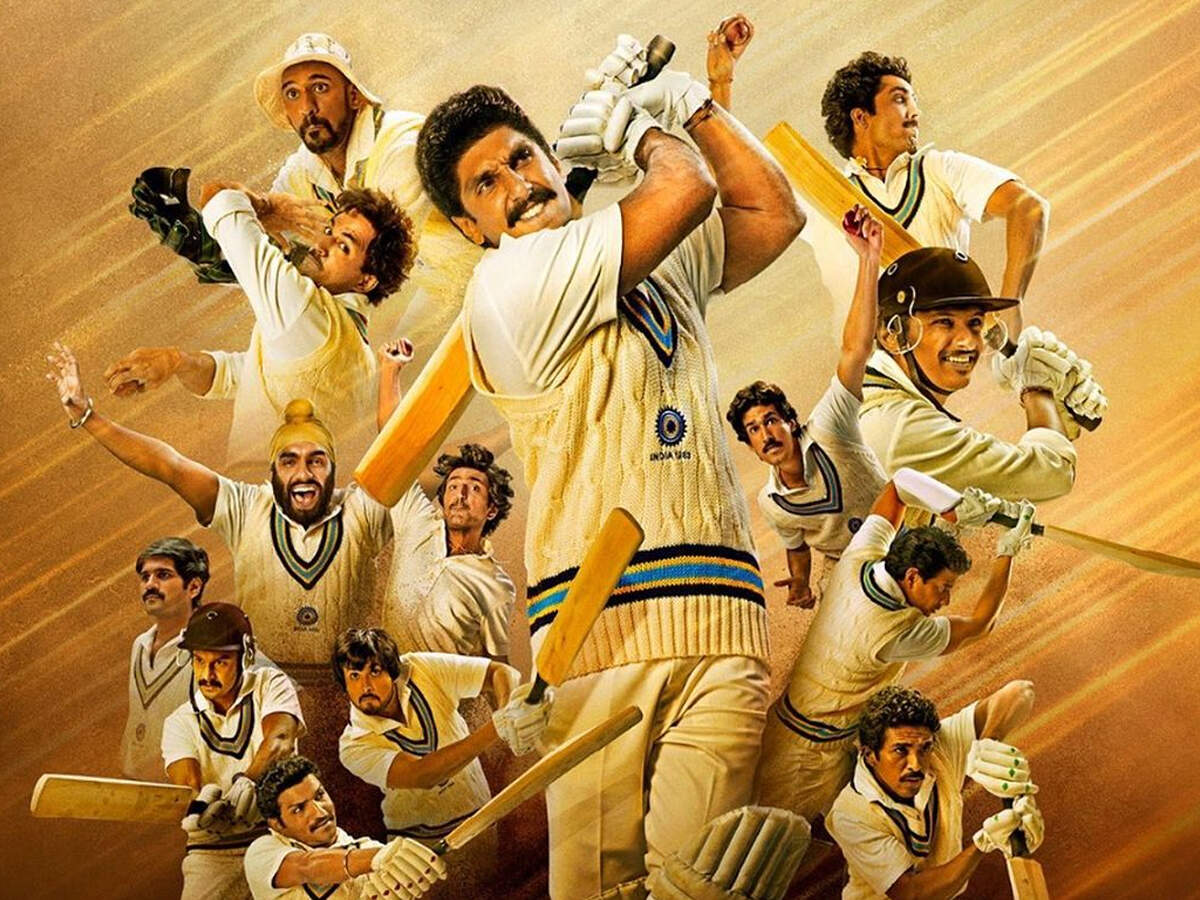 Sports biopics are a new trend in Bollywood. First of there is '83 that observes India's triumph at that year's Cricket World Cup. Ranveer Singh will play the acclaimed cricketer Kapil Dev close by his genuine mate, Deepika Padukone, who likewise fills in as the maker. 
Also Read |10 best Indian Web Series you should watch now
5.Brahmastra
Another Bollywood movie, Brahmastra is packed with actors like Amitabh Bachchan, Ranbir Kapoor, Alia Bhatt, Akkineni Nagarjuna, and even Shah Rukh Khan in an excellent role. In production for over two years, this Karan Johar and Fox Star Studios-delivered film fill in as the initial segment of a planned trilogy.
6.Shakuntala Devi
Named the "human PC", on-screen character Vidya Balan is set to depict Shakuntala Devi in the eponymous film. Directed by Anu Menon, the film will bring the crowd a bit nearer to the remarkable existence of the maths virtuoso who among many was first to advocate gay rights in the nation. 
7.Laxmi Bomb 
On-screen character Akshay Kumar piqued up some excitement on social media after he shared an image of himself in a splendid pink sari for his up and coming film, Laxmi Bomb. The revamp of the Tamil horror-comedy hit will see Kumar, inverse Kiara Advani, playing a man who got controlled by a transgender ghost. 
8.Haseen Dilruba 
Featuring Taapsee Pannu and Vikrant Massey, Haseen Dilruba is a crime thriller film that is said to pay tribute to popular Indian mash fiction creators like Surender Mohan Pathak, Ved Prakash Sharma, and Colonel Ranjeet. Excited? 
Haseen Dilruba is expected to release in September 2020. 
9.Dhaakad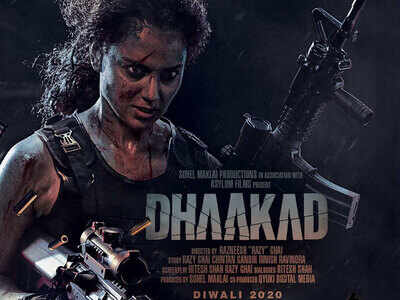 The actress Kangana Ranaut is prepared to astound fans with the primary female-led action in Dhaakad. Apparently Kangana has undergone extraordinary preparation in gun combat and martial arts for the role. 
Dhaakad is expected to release in November 2020.
10.Maidaan
Maidaan revolves around the good time of Indian football between 1952-1962. Actor Ajay Devgan plays the overlooked football trainer, Syed Abdul Rahim, who led the group to victory at the 1951 and 1962 Asian Games. 
Maidaan is expected to release in December 2020.
11.Laal Singh Chaddha
Megastar Aamir Khan is adjusting this Indian variant of Forrest Gump with Laal Singh Chaddha. The film involves India's history from the viewpoint of the simple-minded Laal Singh and marks the third time Aamir Khan stars inverse Kareena Kapoor.
Laal Singh Chaddha is expected to release in December 2020.
12.Radhe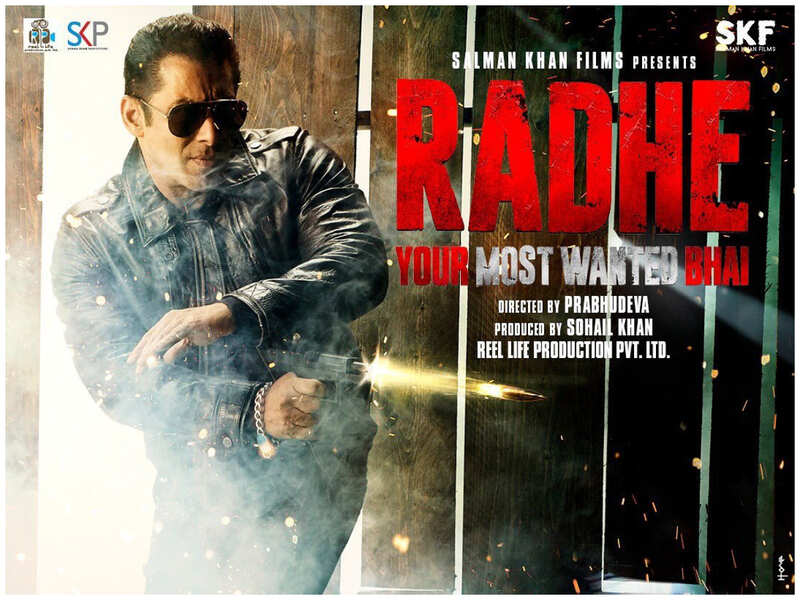 The action film, Radhe stars Salman Khan as the main character Radhe, a job previously acquainted with crowds in the 2009 film, Wanted. (Not the one with James MacAvoy.) This time, Khan will repeat his job in a revamp of Outlaws, a 2017 Korean film. 
The story is about criminal/covert cop, Radhe, staunching the savagery between two warring packs. The film was set to be released in May 2020 but due to the ongoing nationwide lockdown, the release was postponed.