Investing in bare lands is one of the best ideas to earn money without even working for it properly. Do you even ever think that your old/bare land can work for you as a capital-making machine? Do you have any idea that what you left in your native can help you to live a modern and rich life in a fancy city? 
You left your native bare land and shifted to the city to live, laugh, and enjoy modern life. It is good to have a well-settled life but working for it makes one quite hard. When it comes to a city where your kids and family can live a resourceful life—it will take hard work of days and nights to settle in. Well! If you are already worried about living—let us tell you, there is another option available for you. 
You must have been thinking about why we are constantly talking about "investing in bare lands"? If yes, then the answer is—you can make a lot of money without moving a finger with it. How? Of course, the next question striking your head would be how to make money with the land? 
 If we are guessing your thoughts right and you are still here to know the details—We are here to help. Having an empty land is not anything less than a blessing to your parents and grandparents. Also, if you buy it yourself, it remains a blessing as you can make money with the help of both. 
When we use the keyword invest in lands, invest in the future is a hidden meaning that we will elaborate on here. In this blog, we will tell you everything you need to know, so sit back, relax and start reading! 
What type of land do you have? 
See, it is hard for us to understand what type of land you have, but indeed you can say that every bare land is "capable of making money". All you need to know is that every land has diverse advantages and features—just find your specific one. Regarding this, we conducted a meeting with the market experts. They told us that lands are favorable for the production of timber leases, agriculture farming, hunting leases, citrus leases, and cattle leases. 
These are some land leasing categories under which you can put your land. The only thing is that if you want to generate more significant revenue, you need to think out of the box and creatively. Most of the people just follow what their advisors say—there are no specific rules for earning more money with your land. Just work without misleading any governmental land guideline. 
As we have already said, there is no need to follow mob Mentality—you can use your land in your way. You just need to have proper knowledge of government guidelines and also how to take advantage of your land without getting into anything complicated. 
Here is a list of methods that you can compile to solve the query "how to make money with the land." Remember, you can use your entire property or just a half portion of it. For more than one use or just for one—no property is too small or big to earn good cash every month to lead a happy city life. 
1. Rent it to Energy and Communication Companies 
If you have a site that would be best for solar energy panels and cell phone towers, you can consider communication and energy companies. Before considering solar panel projects, you need to make sure that your land is somewhere near the high-tension power lines. Otherwise, for communication projects or billboard companies, any location would be perfect. 
If you have cash in your bank, you can install solar panels or rent the space to the energy-making companies, and both options would earn you good revenue in return. The main goal is to work with energy-making firms and engineers who either want to use your empty land to make energy or purchase energy you make. 
Plenty of small businesses in villages are coming up to generate solar energy and sell it to the farmers. You can work with these companies to offer energy at easy rates to the food producers of your village. If you don't want to generate energy, you can simply give your space on rent to the companies. 
In a communication option, you just don't have to do or think about anything. Simply approach companies of billboards and communication tower installations or advertise your offer—companies will approach you, if suitable. 
Where to advertise, 
As it is a modern generation, people tend to invest more time surfing on the internet—you can take the help of social media. Advertise your offer that you are willing to give your barren land to billboard and communication companies. You can also use google ads and other digital options to advertise your offer. 
2. Rent it to a Farmer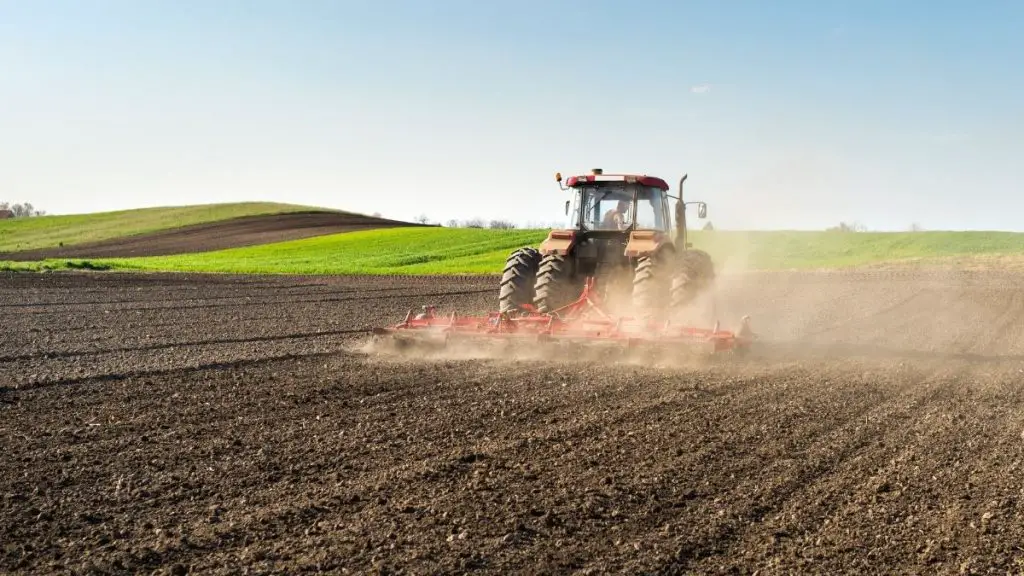 Suppose your land acquires potential for agricultural activities but doesn't want to become a farmer itself. You can rent your space to the farmers. It would be bad for farmers and you if fertile land works as a waste of bare land. Give employment to farmers who have the potential to grow food and a chance to work as fertile land. 
How to find the right rates, 
You can find the right of your per-acre land on the internet or ask it the local brokers or real estate developers. They will fill you up with suitable details. You can rent the space for an eligible percent of the revenue generated through farming or $ per acre. Just make sure neither you are getting into loss nor the one who is renting your space. 
Also, assure them of your loyalty and ask for theirs as well. It will help you in the smooth processing of earning money with your land. 
How to find Farmers, 
Simple, take help from the internet or if you can approach local farmers in your area. Some people know farming but don't have land to do their work. Please take it as a give and take process through which you both can earn money. 
3. Offer your space for wellness classes and Outdoor fitness 
What is better than that? You can join it too if you live nearby. If your land consists of a beautiful picturesque view, you should consider renting it for wellness classes like Zumba and yoga. Or merely start your own hub and earn money through it. People love to join outdoor fitness routines; it not only makes their bodies healthy but minds fresh. 
Such types of activities attract people who come outside of your country and if your land is situated in a hilly area, then consider earning between the range of $15 to $ 15 per person. Either you can hire a trainer or can do it yourself if you can. 
How to find be deals
You can find the best trainers or such training organizers on the internet. Getting connected to nearby gyms and training centers in your area is also an excellent option to expand the business. Post the details on your social media and increase the chance to get the best deals and rates. 
4. Offer outdoor and Indoor storage 
Some people have tractors, boats, cars, and vehicles for work but don't have the facility to keep these vehicles safe from rain and other environmental conditions. You can offer your indoor space to such people where they can keep their automobiles safe. 
If you have cash, you can build a garage and other big rooms to expand the business of storage. This would be a great opportunity where you can generate revenue without investing much. 
How to find needers
Either find the local farmers and other workers like vegetable/flower/fruit vendors or go for shipping companies. You will find shipping companies on the internet and can offer your space to store their products. They indeed pay you well. 
5. Rent your land to groups that built a community garden 
Community garden makers are one of the best options if you want to earn good money. They are families or friends who have no space and rent one to grow fruits, flowers, and vegetables. 
They will surely pay a reasonable amount and take care of your land profoundly. Hence, there is no need to look after the maintenance of your space. 
How to find groups
Finding them is one of the easiest works as they are all in rage (very few people have free space for gardening). You will surely find their advertisement on the internet. 
What more can you do? 
Suppose this much is still not enough for you. In that case, you can start a blog (it will help you to earn money from the internet) on various things like "how to make a group for a community garden, how to grow potatoes, how to take care of your land, how to keep your space clean after renting it to other people, etc. In your blog, you can write about anything you are learning during the procedure of finding the right renter. Joining morning yoga or any other fitness sessions will also help you write something about fitness and how it is helping you. People love to read from the ones who are writing from their experiences, so seize every opportunity. 
Now, we hope that this blog will help you find the right use of your bare land and generate more significant revenue from it.