Tamil Nadu means the land of Tamils is known for their ancient rich culture and heritage, stunning architecture, various folk forms/dance, as well as for Carnatic music and urban beauty. Tamil Nadu has claimed to be one of the most visited destinations in India. Travelers from all around the world, as well as pilgrims from all parts of this country, visit this impeccable state to visit its spectacular centuries-old temples, its sacred pilgrimage and their delectable food, beautiful beaches and lush greenery hill stations and UNESCO world heritage site. 
Tamil Nadu has been ruled by many dynasties such as Pandya, Chera and Cholas, making it one of the oldest civilizations in the world. Its vast 900km coastlines are one of Asia's third-longest beaches is filled with unparalleled beauty and man-made attractions ranging from impressive mangroves in pichavaram to French style houses in pondicherry to Holy shrine Meenakshi temples in Madurai to exalted valluvar statue in Kanyakumari. All these places will you overwhelmed and in love with these God-gifted place. 
Tamil Nadu offers a glimpse of all sightseeing and adventures, mouthwatering food in these tourist places. An ideal time to visit this incredible land of destination is from the months between November and February. Explore the rich cultural heritage from historic destinations to lush greenery in mesmerizing hill stations and roaring waterfalls in vibrant mountains. Tamil Nadu has it all for a delightful time to make the best of experience in your journey. 
Here is the list of best places to visit in Tamil Nadu 
Tamil nadu is a stateof rich culture and traditions. There are ancient temples, sacred pilgrimages, delicious food, stunning beaches with opulent art and craft as well as beautiful hill stations. Let's discuss every places in Tamil nadu in details:
Chennai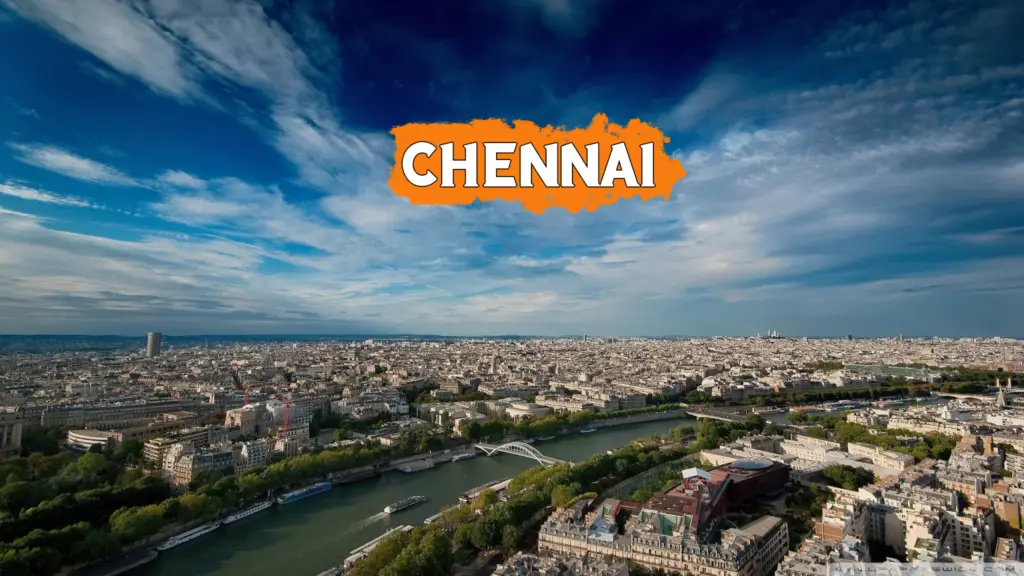 Located right on the banks of the Bay of Bengal, Chennai is one of the best destinations to visit in Tamilnadu. It is the capital of Tamil Nadu, and home to Asia's longest beach marina is a blend of urban and traditional culture. 
Chennai is home to churches, temples, golden beaches spanning a wide range of diverse attractions. Chennai is a preferred destination for both foreigners and travellers who want to get a real glimpse of Urban life. 
Rameshwaram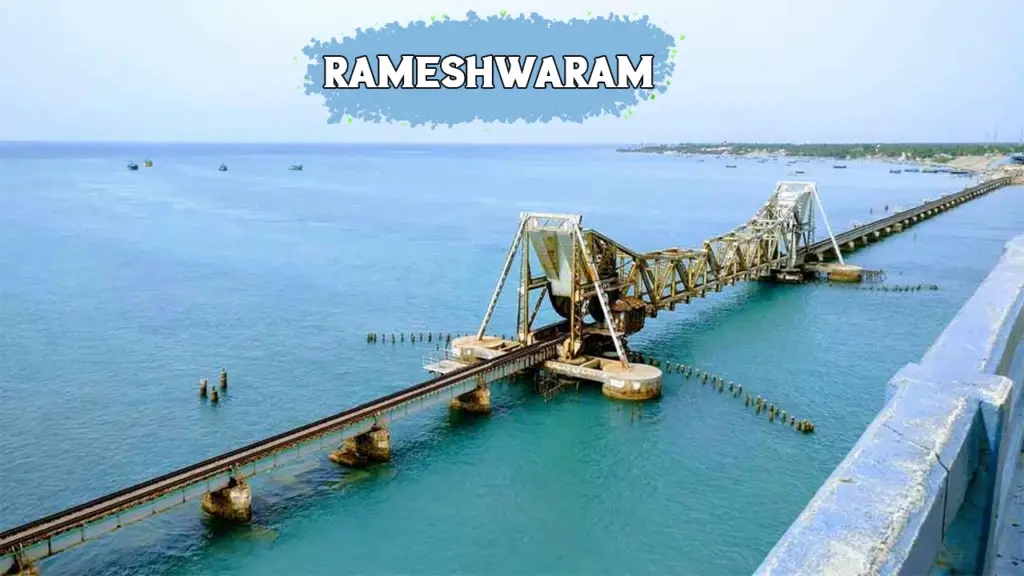 Rameshwaram is one of the holiest place located barely some miles from the gulf of manner and a few hundred kilometres away from Madurai is a beautiful island which is separated by a small pamban bridge from Sri Lanka. It is most visited for its sculpture pillars of magnificent prakaras. 
And Rameshwaram is famous for the Ramanthaswamy temple, which attracts devotees and pilgrims from all parts of India. The Ramanthaswamy temple house has the longest corridor in the world. Agnitheertham, Gandamadana, parvatham, Dhanush Kodi are some of the temples. The pamban bridge is the second largest bridge in India that connects Rameshwaram to the rest of Tamil Nadu. 
Kodaikanal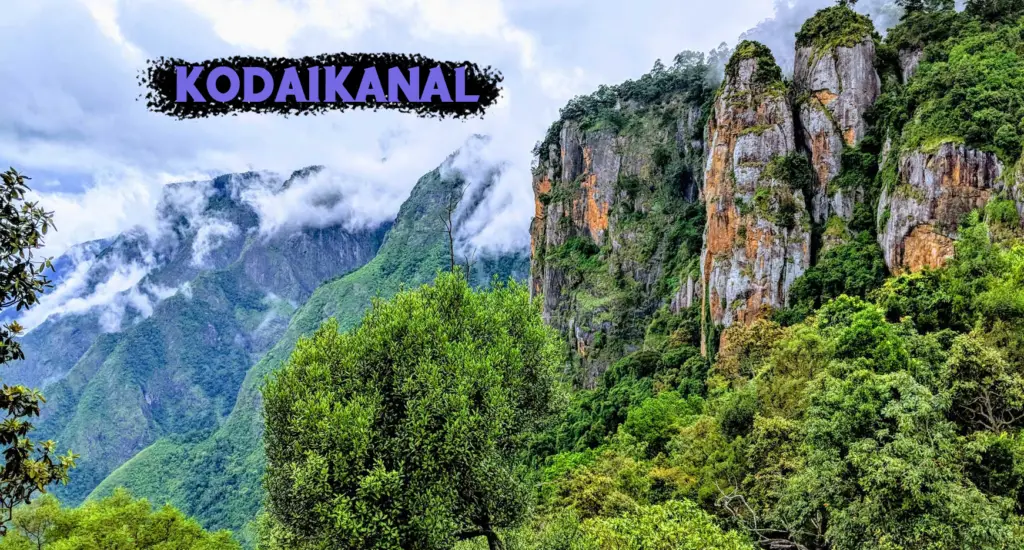 Kodaikanal is one of the tourist attractions in TamilNadu for its cascading silver waterfalls, Huge rocks, enchanting dense forest and varieties of exquisite medicinal plants and trees. Its scenic beauty, and green landscape descending viewpoints, leave travellers spoilt for their choice. Kodaikanal is also known as the Princess of hill station in South India as it enjoys a pleasant climate throughout the year. 
Pondicherry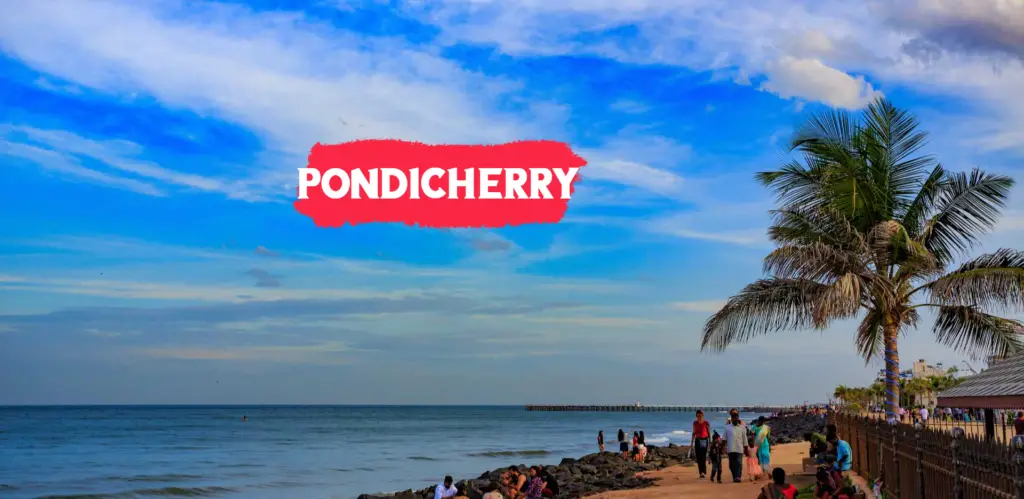 Pondicherry proves to be the best Scuba diving destination situated on the coastlines of the Bay of Bengal in the whole country. Visit the Auroville proves to be the best experience for the path of serenity, peace and explore the meaning of life and indulge in meditation at the Matrimandir. Visiting the French colonies in the old part of town with the gorgeous cathedral will charm You of its beauty. The Heritage walk will take you to the scenic beauty of serenity beach and go for a boat ride or kayaking or canoeing, visit the lighthouse, and vintage markets will make your experience a memorable one. 
Kanyakumari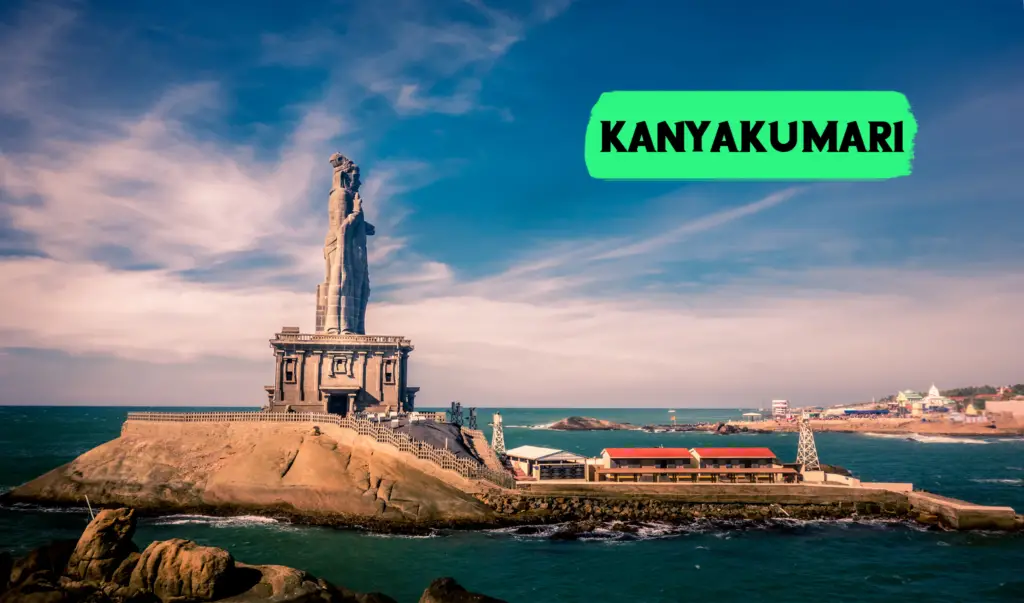 Kaniyakumari lies in the southernmost tip of India in the state of Tamil Nadu is known for its historical heritage, stunning Thirparappu falls, magnificent Vivekananda memorial rock and Thiruvallur statue braving the ocean waves, Susindram temple are some of the attractions in Kanyakumari. This beach town is the only place where one can see the merging f the Indian ocean bay of Bengal, Arabian sea. It is delightful to watch the sunrise and sunset at Cape Comorins breathtaking as it is the only place you can view this ethnic beauty. Stroll at the Kanyakumari beach and walk on the soft sand. Watching the surreal beauty of the sunset will make your experience a lifetime 
Mahabalipuram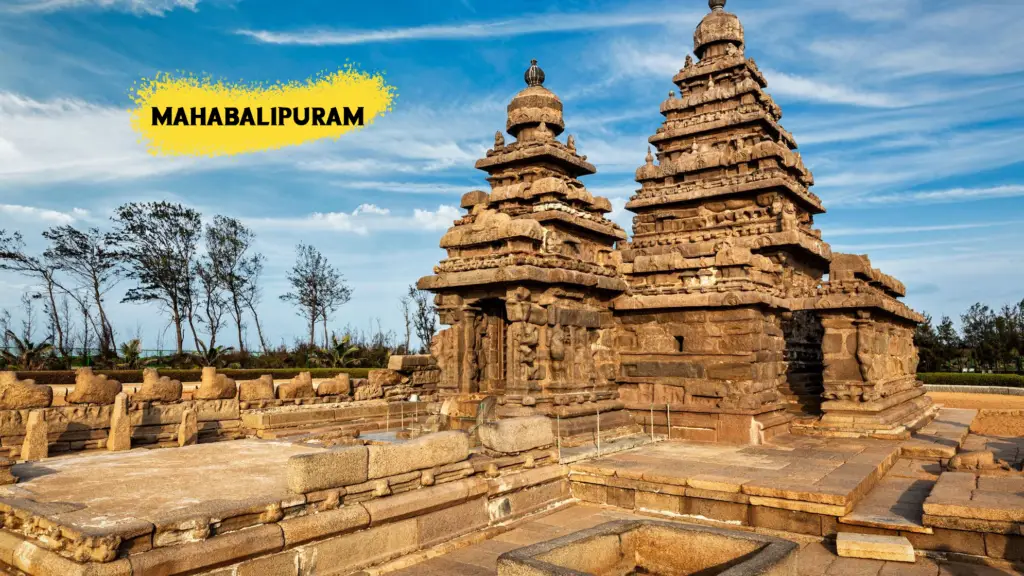 The stone sculptures and architectural marvels of Mahabalipuram is a UNESCO world heritage site. Located along the east coast of India, it makes a prominent weekend getaway to visit these ancient Temples and the ruins of age-old shrines will leave you awestruck. The visit to one of the finest, largest open-air rock reliefs in the world will make you immense love with its beauty. Experience the views of the marvel display at the seashore museum and pose with Krishna's butterball. The Arjuna's penance is one of the top heritage sites in Tamil Nadu located in Mahabalipuram is a monument along with the descent of Ganges were shaped on the two large boulder stones joined together which portrays 100 types of figures of birds, animals, God and goddess on it is a closed tourist attraction. 
Madurai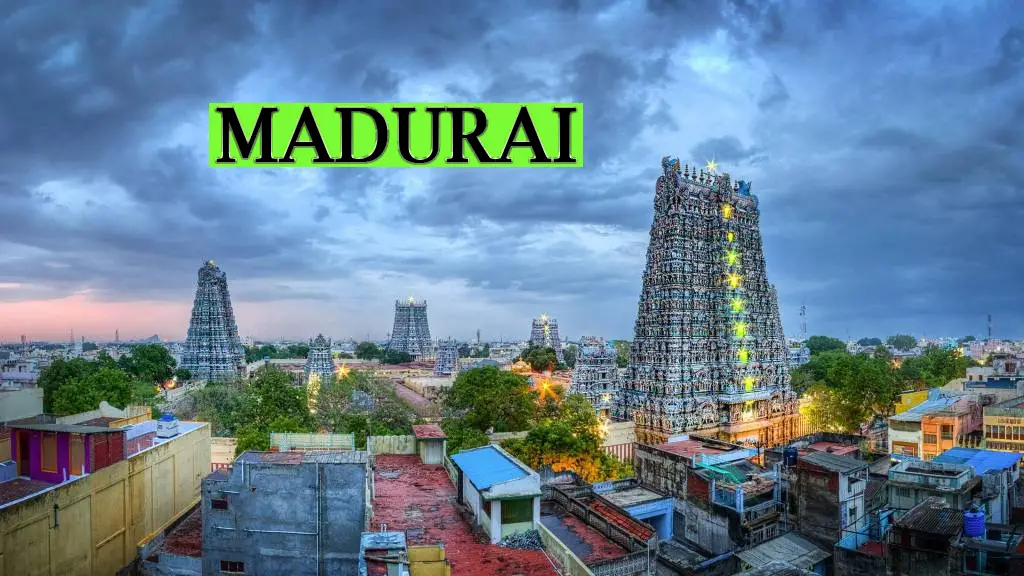 Madurai is known for its ancient structures, tingles of temple bells take away the visuals, and this city is also known as the soul of ancient culture with magnificent views of Meenakshi Amman temple, Murugan temple, Theppakulam Mariamman temple, which makes it to be on the travel list. Madurai is considered the third-largest city in Tamil Nadu. Meenakshi temple is the largest temple in the whole country with stunning architecture and also called temple city. aayiram KAAL MANDAPAM is located inside the Meenakshi temple has nearly 1000 pillars of intricate artwork of Dravidian culture, and it is maintained by the Archaeological Survey of India. 
Another famous attraction site in Madurai is Thirumalai nayagar mahal palace is a must-visit chief historical site which was constructed in 17th century during the famous Nayak dynasty was designed by Italian architect which is an amalgamation of Dravidian and European architecture. St Mary's Cathedral church is a major shrine in Madurai built in the Roman style of architecture which leaves its visitors in complete awe. 
Conclusion
At the southern tip of India lies a land full of tradition and culture. There is much to see in Tamil Nadu, from ancient temples to stunning beaches. The cuisine here has been influenced by various cultures that have passed through these regions such as Portuguese, Dutch or French cuisines which bring about an international flair into their dishes while still retaining its traditional local recipes like the Masala Dosa made with rice flour and lentil batter stuffed inside deep-fried dosa skin filled up with spiced potato curry served on banana leaves . This region gives you plenty other reasons to visit tamil nadu multiple times.